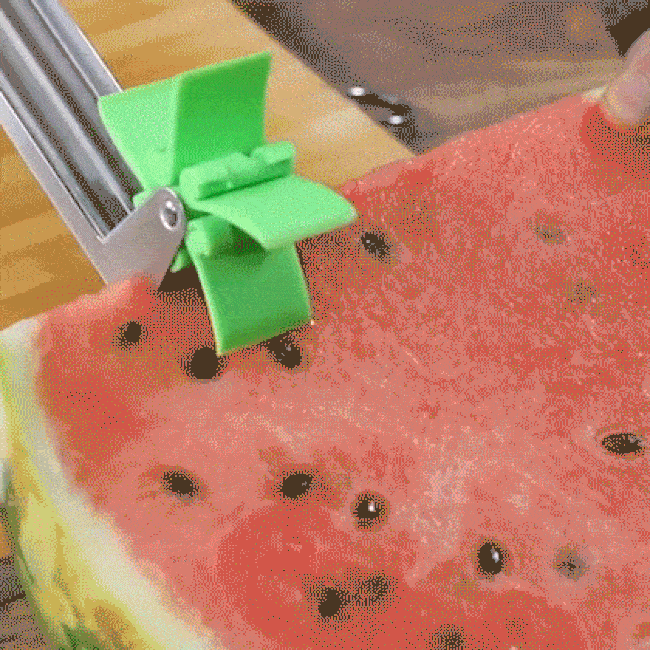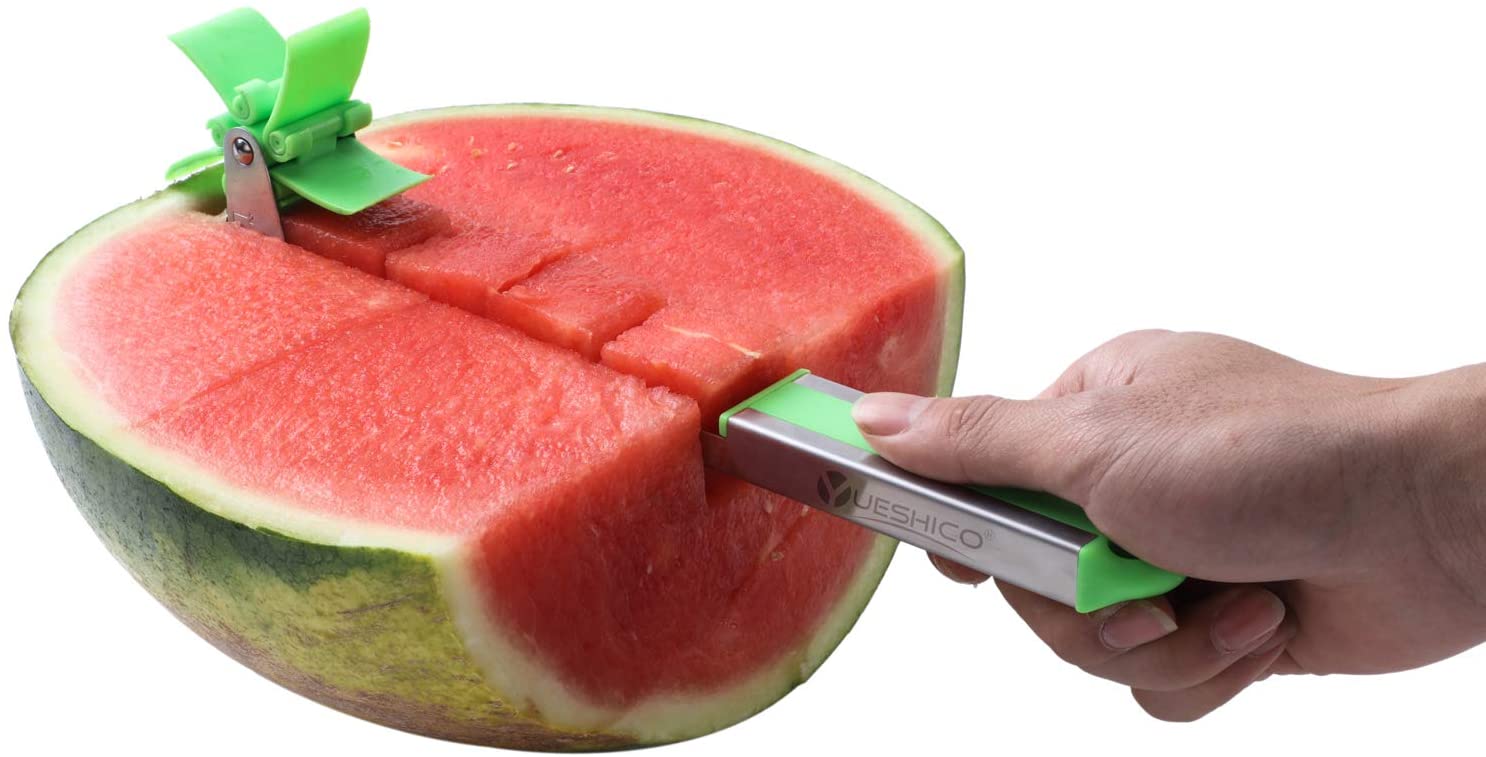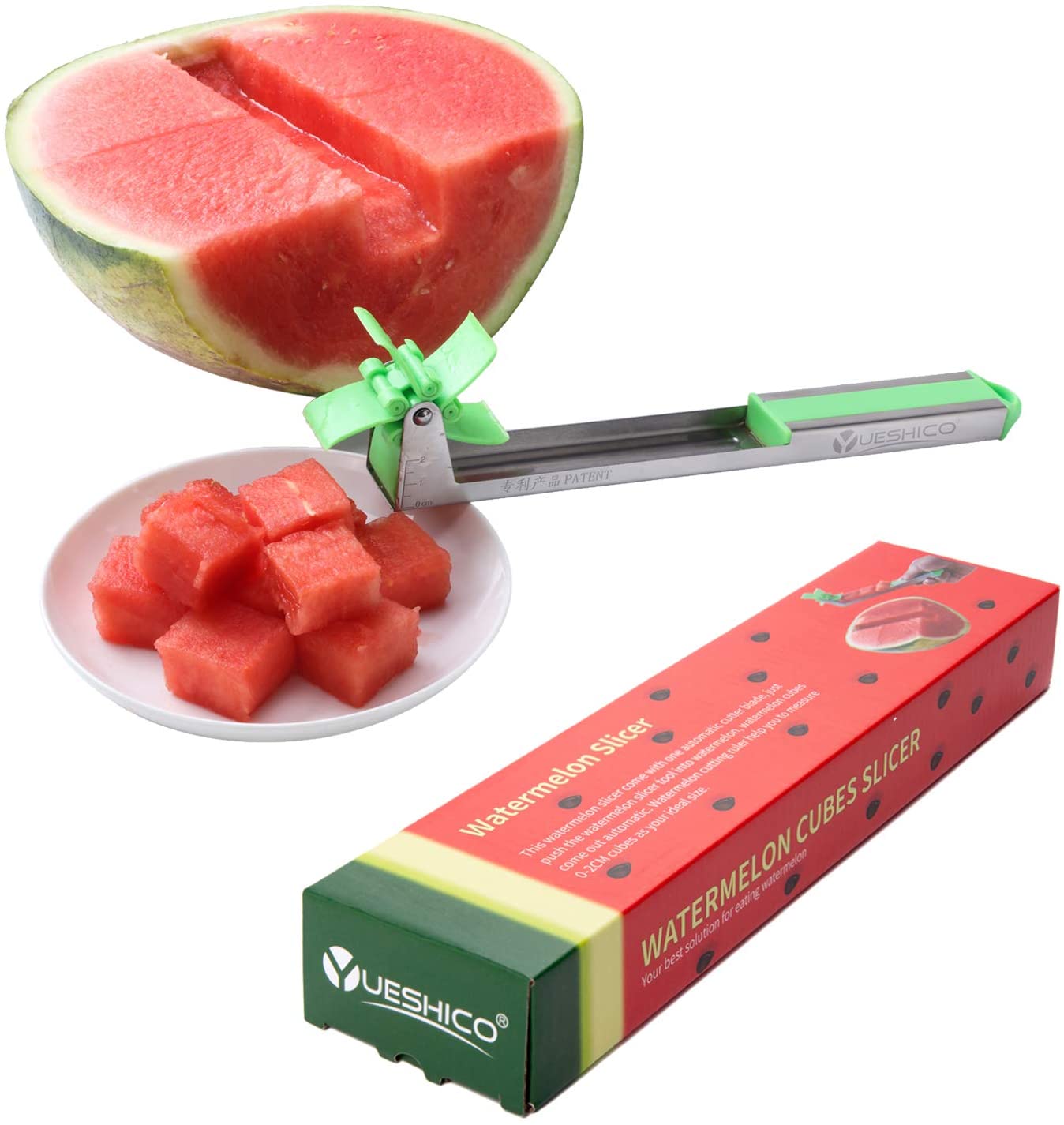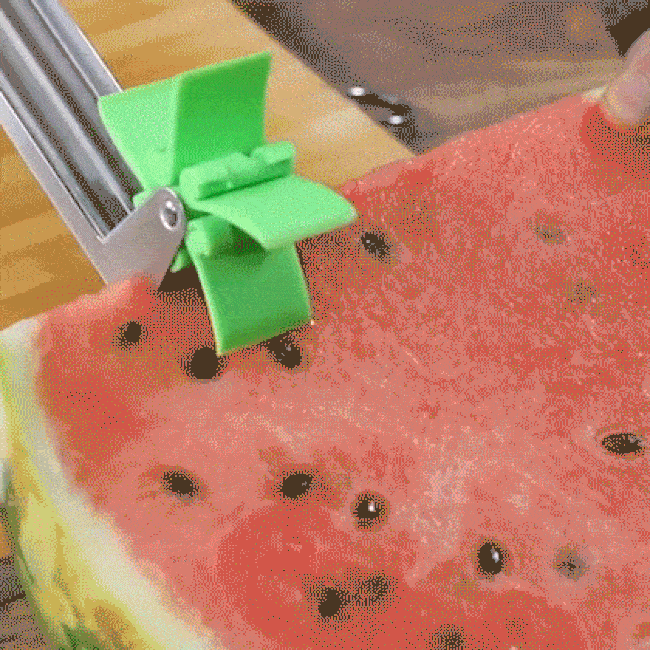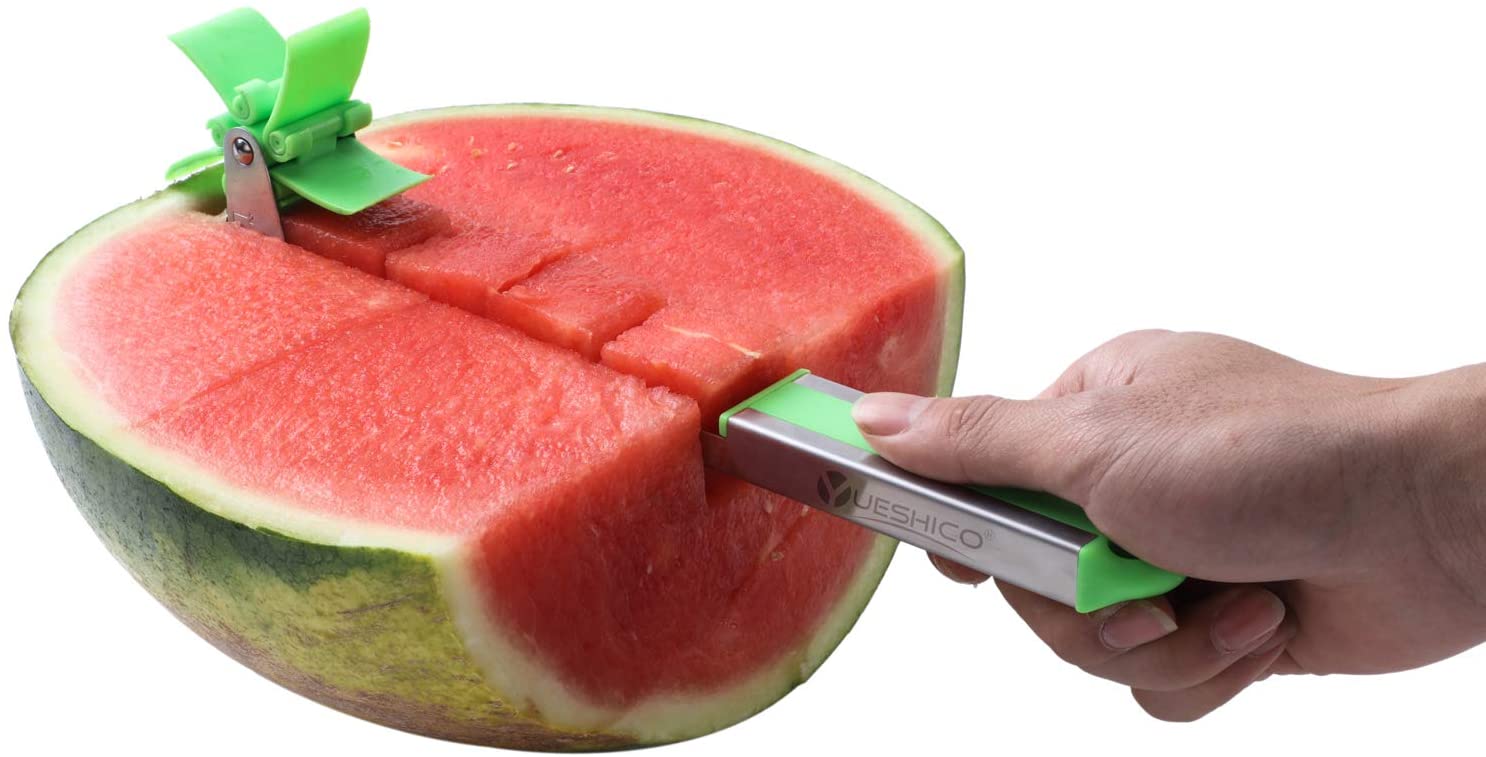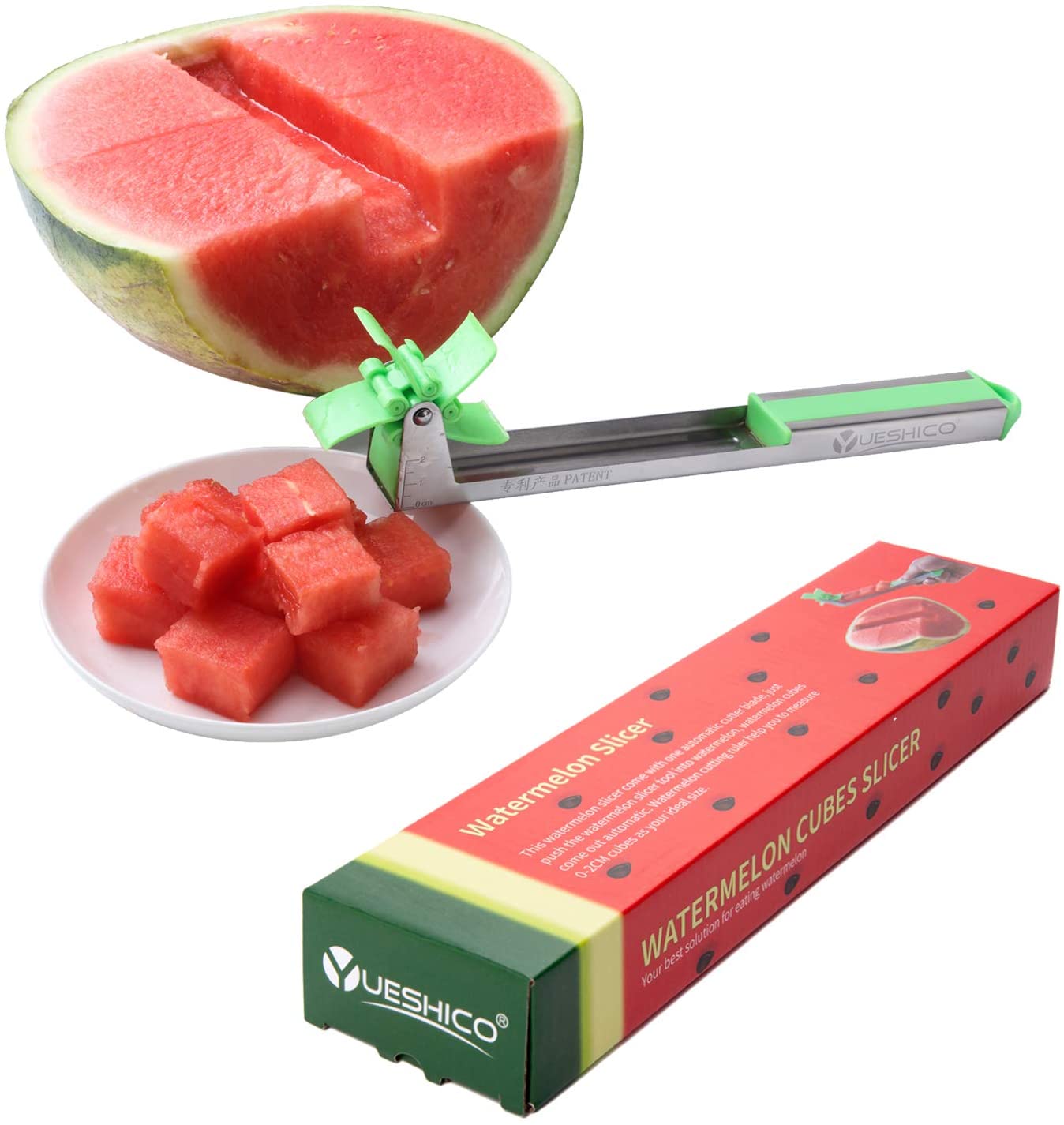 ---
If you like perfect watermelon cubes, all the time, this is the most fun and practical way to get them.
This watermelon cutter with a plastic windmill blade makes cutting watermelons very interesting. Like a toy conveyor belt.
This cutter besides being fun to watch, also has some practical benefits. You can set the size of your cubes, and know that each one will be cut the same way, easily and quickly.
It cuts fruit quickly and effortlessly; allowing easy service directly from fruit to plate.
Perfect for your salads and fruit arrangements.
Key features:
Product weight: 150 g
Product dimensions: 25,5 x 3 x 7 cm
Material: stainless steel