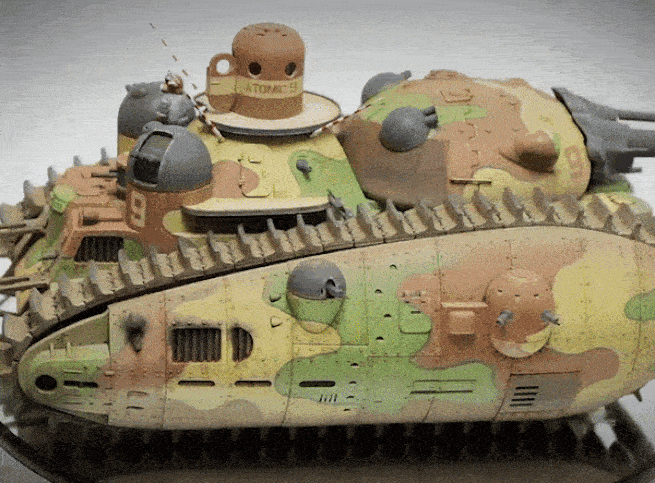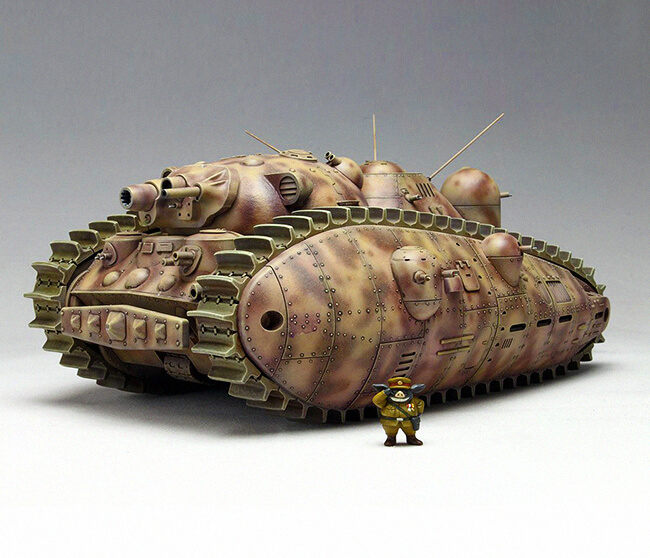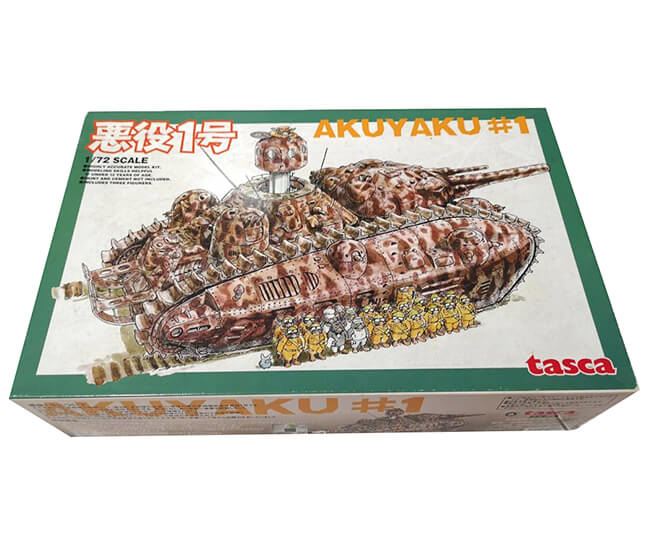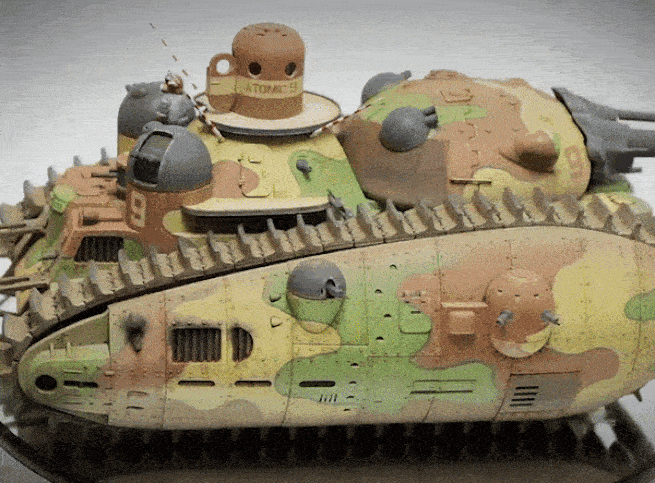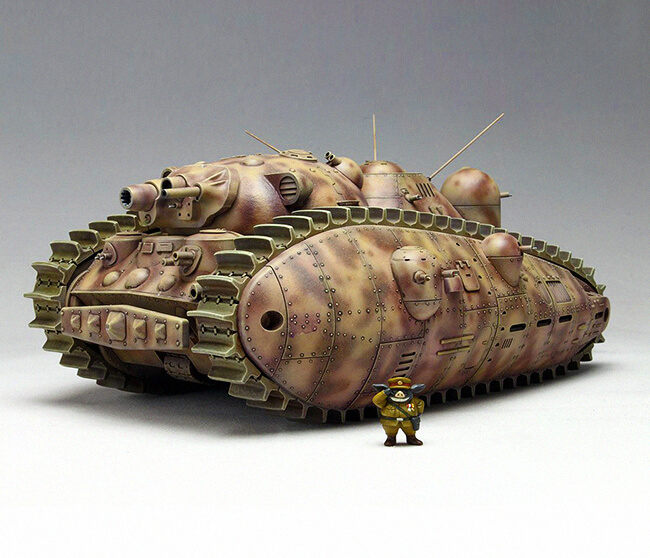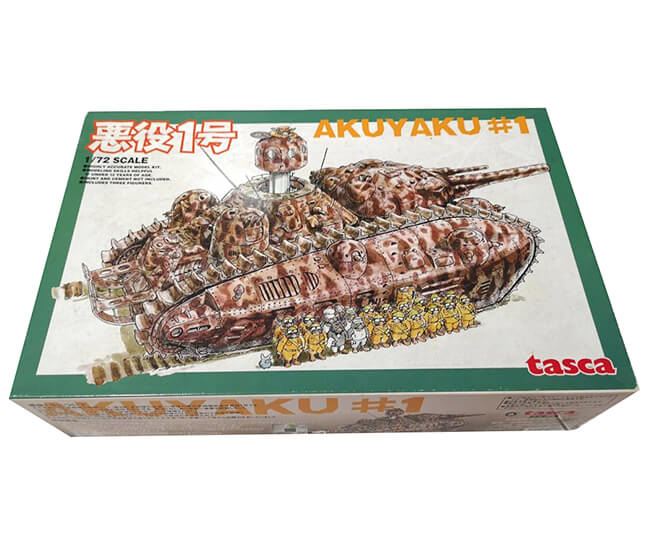 Villain Tank #1 by Hayao Miyazaki
---
Hayao Miyazaki is such an important figure in Japanese animation, he doesn't need much introduction.
If you've seen anime, you've probably come across some of his works, My Neighbor Totoro, Porco Rosso, Princess Mononoke, Chihiro's Journey, among other works that are part of this director's film repertoire.
But not always was this director so internationally recognized, in the 80's Hayao Miyazaki, among other things, was drawing illustrations for a Japanese magazine of scale models.
And in the pages of that magazine, these curious characters are born, who drive this fantastic tank, with an exquisite design, in Miyazaki's style.
This scale model is a faithful reproduction of one of the many combat vehicle designs I made during those years.
Specifically the Akuyaku #1 or Bad Boy Tank #1 in English.
A totally recommended article if you have a freakish passion for anime.