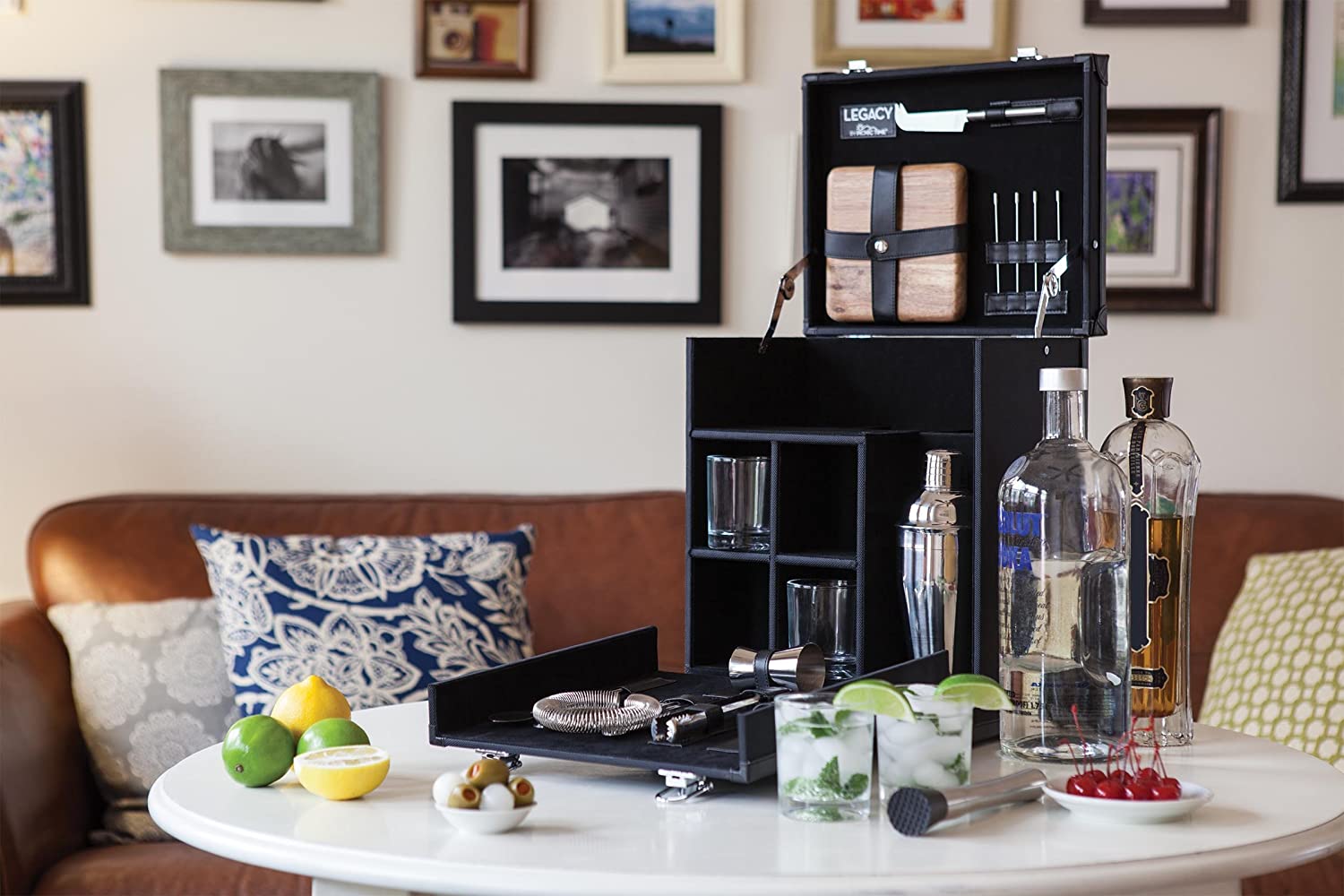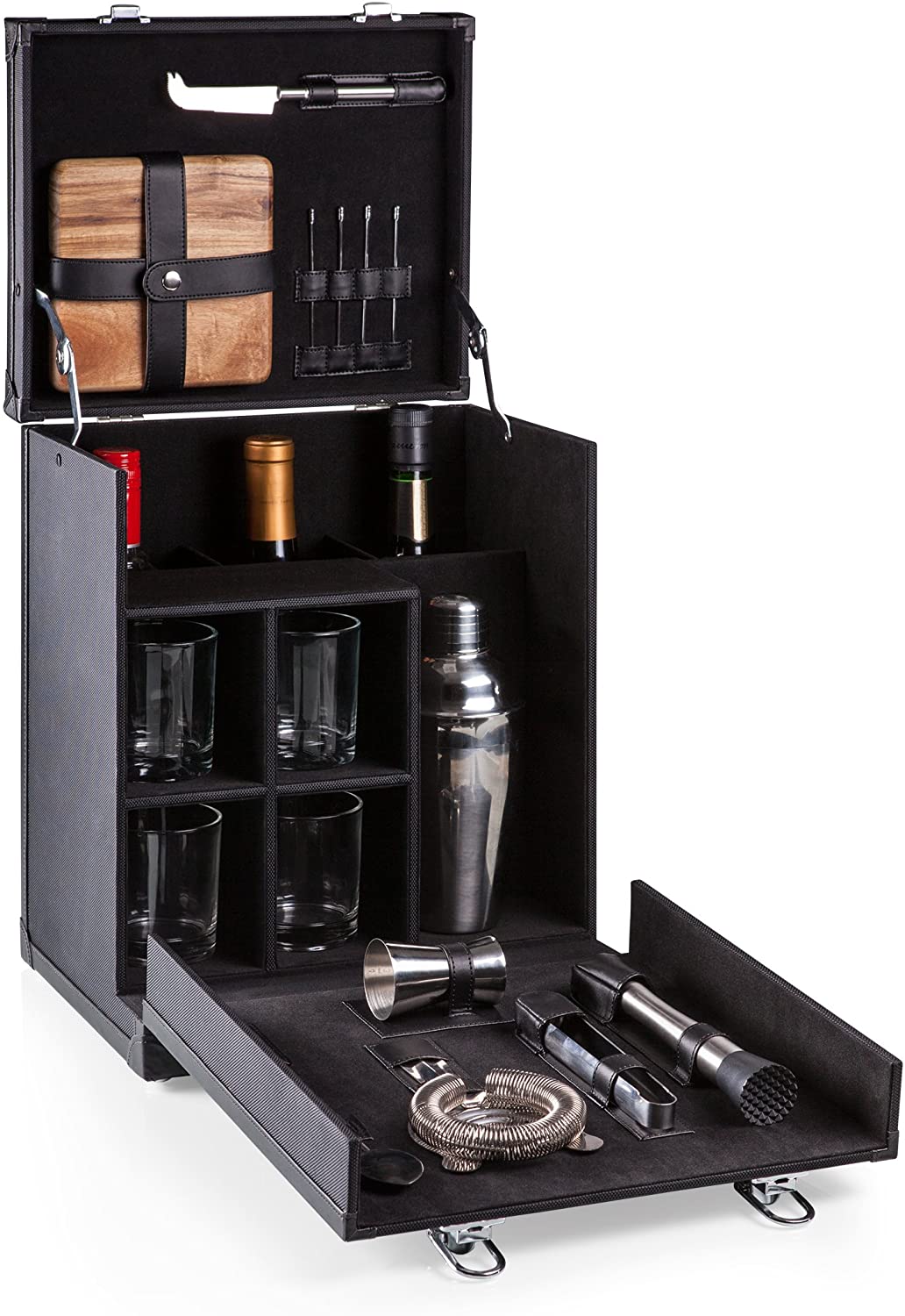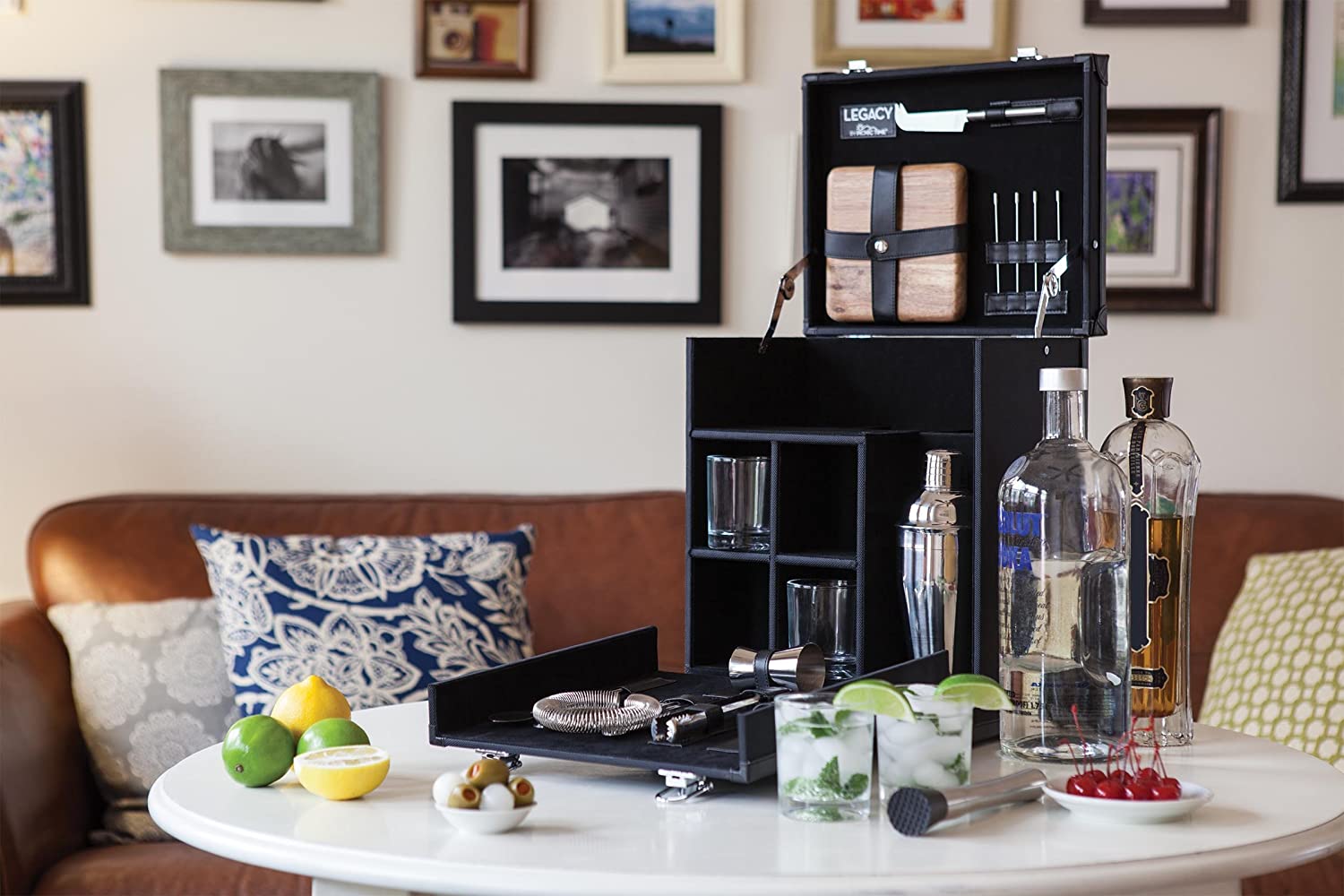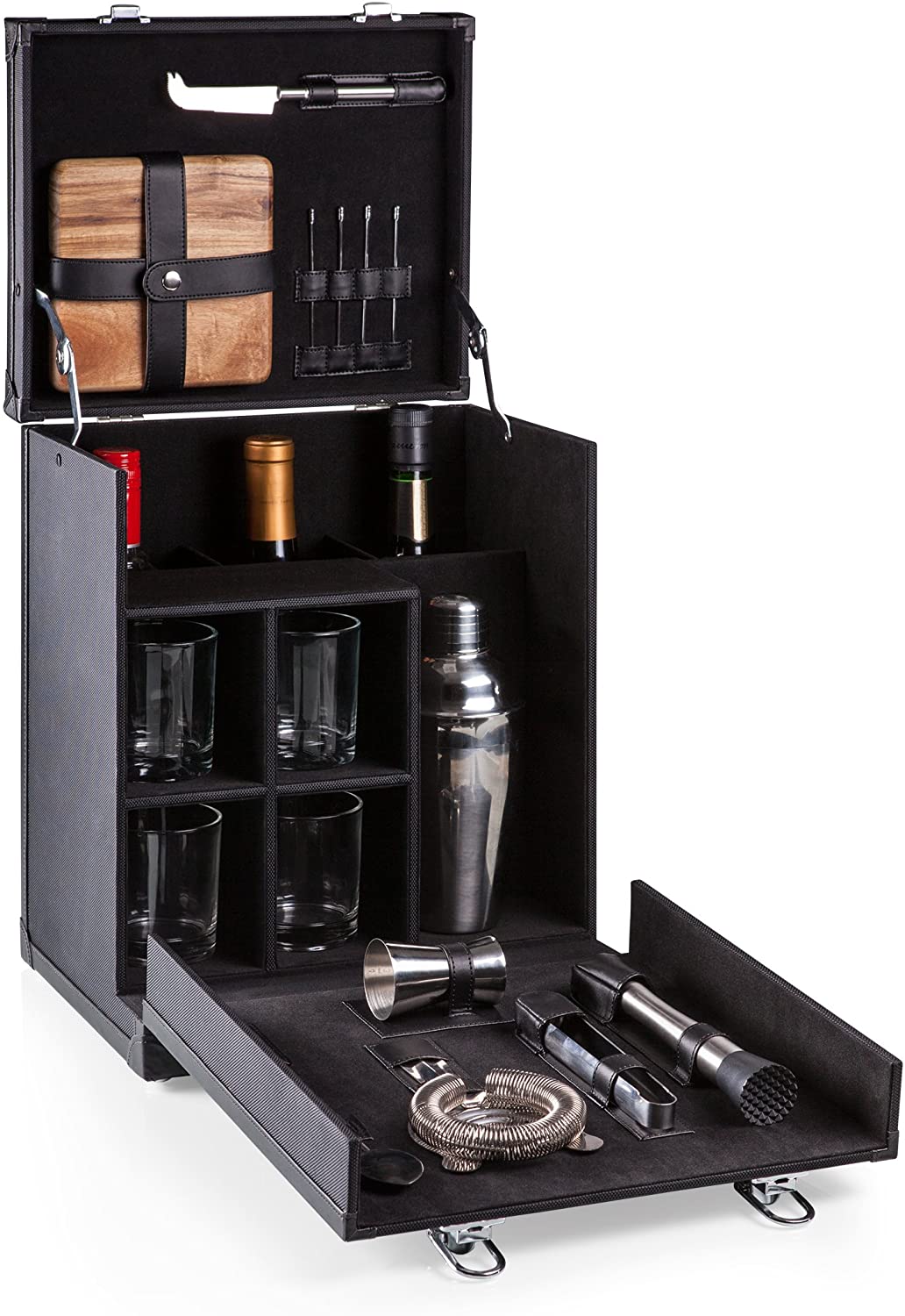 ---
There are pleasures in life that cannot be bought with money, a unique moment accompanied by a loved one, or a special occasion celebrated in the middle of the forest.
But with this travel cocktail set, you can not only buy a little comfort but you can enhance and elevate any moment wherever you are, accompanying the perfect moment with a good cocktail.
So that no matter where or with whom you meet you can always enjoy a special drink, suitable for the occasion.
It contains all the basic tools you may need to prepare and enjoy your favorite cocktail.
Excellent for travelers, picnics fans or in general those who want a unique celebration anywhere.
An experience worth trying.
Features:
Dimensions: 26,7 x 26 x 35,6 cm
Material: Metal
Weight: 8,28 Kg