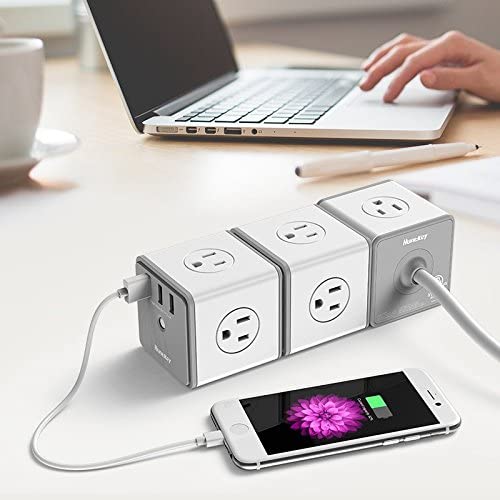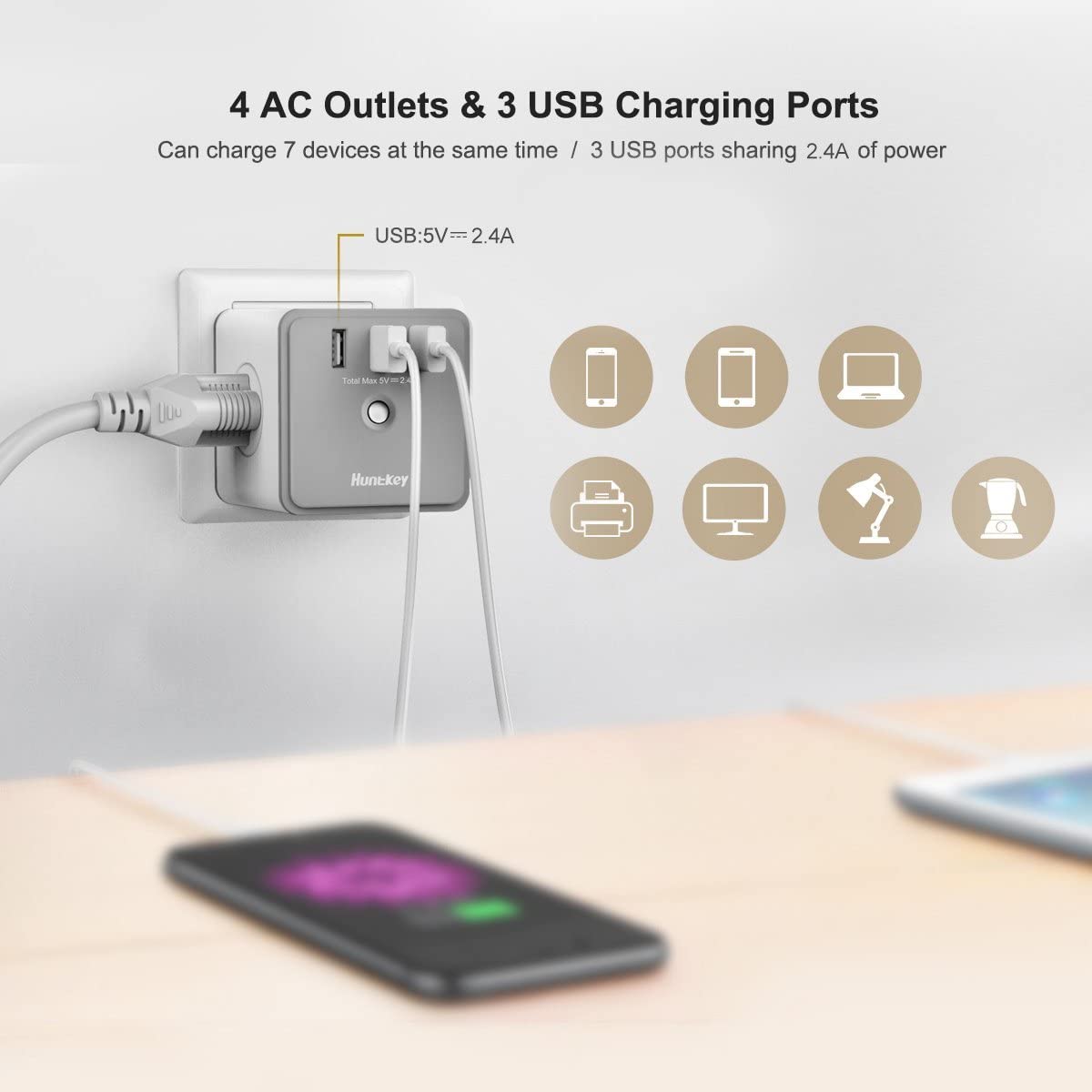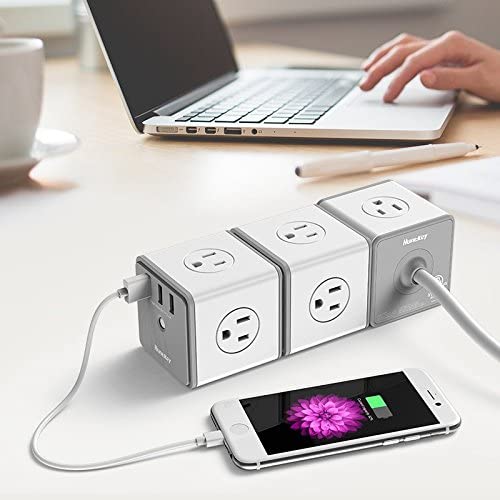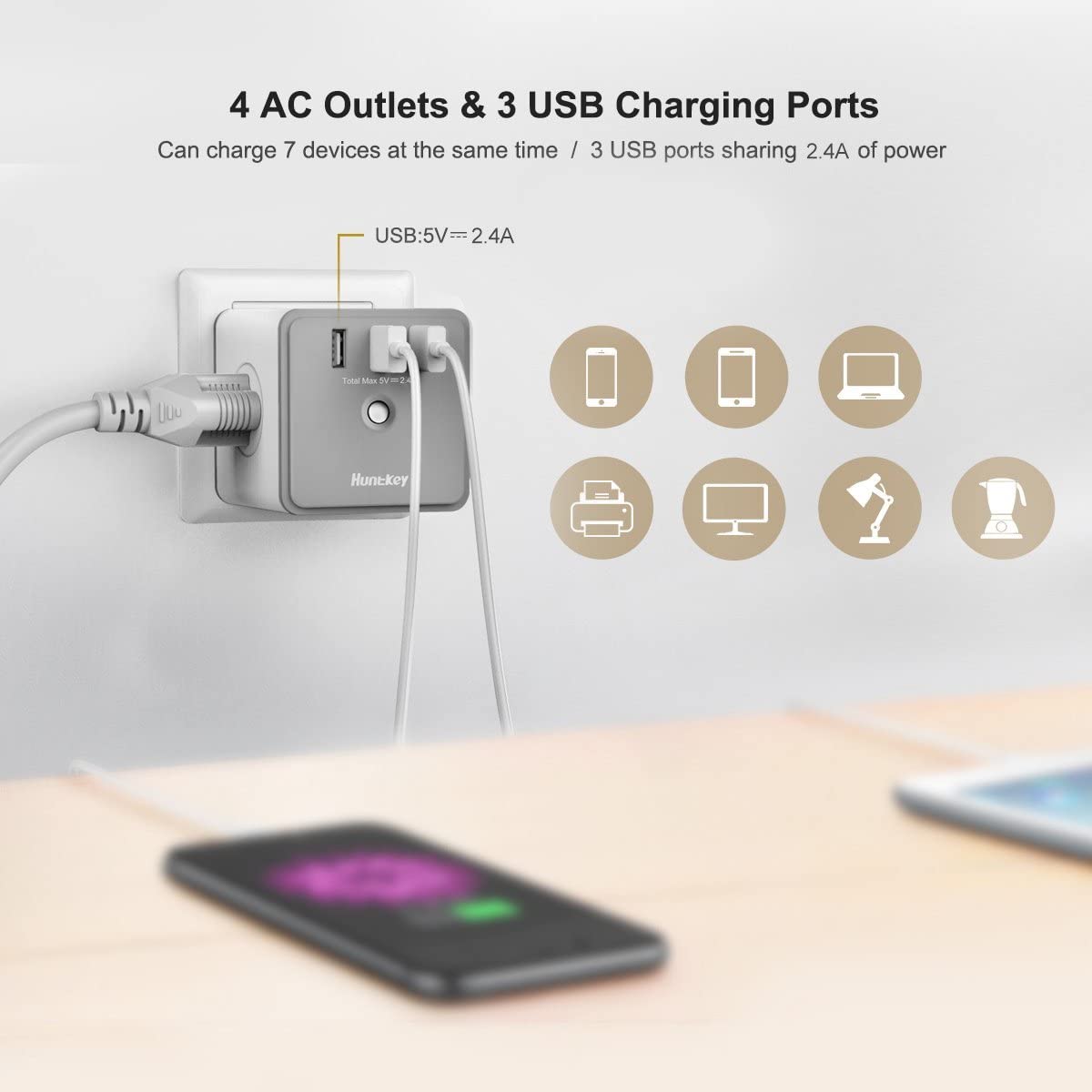 Surge Adapter with 4 AC Outlets and 3 USB Charging Ports
---
Organizing cables at home is always a challenge, the shape, size and number of electrical appliances is increasing exponentially every year and the mess they can create can easily get out of hand.
If you don't have a lot of space, the challenge is multiplied by a thousand.
With this multiple with 2 USB 2.1 A sockets and 4 additional sockets of cubic design, which avoids overlapping cables, reorganizing the wiring will no longer be a problem.
Perfectly sized for any wall outlet in your living room, kitchen, office or bedroom, and connecting up to five devices at once in all directions.
This cube shaped manifold is ideal for eliminating the clutter that can be created by wiring, because sometimes you can have everything in life, aesthetics and functionality.