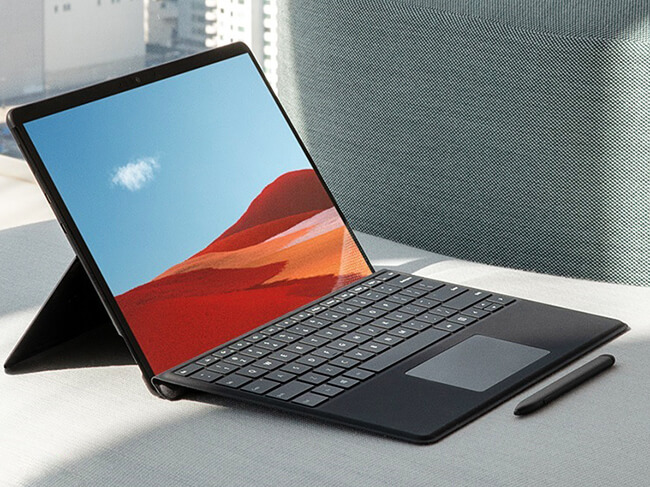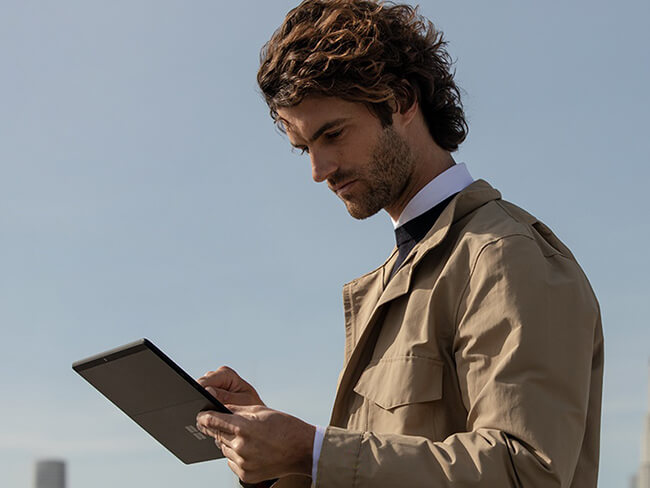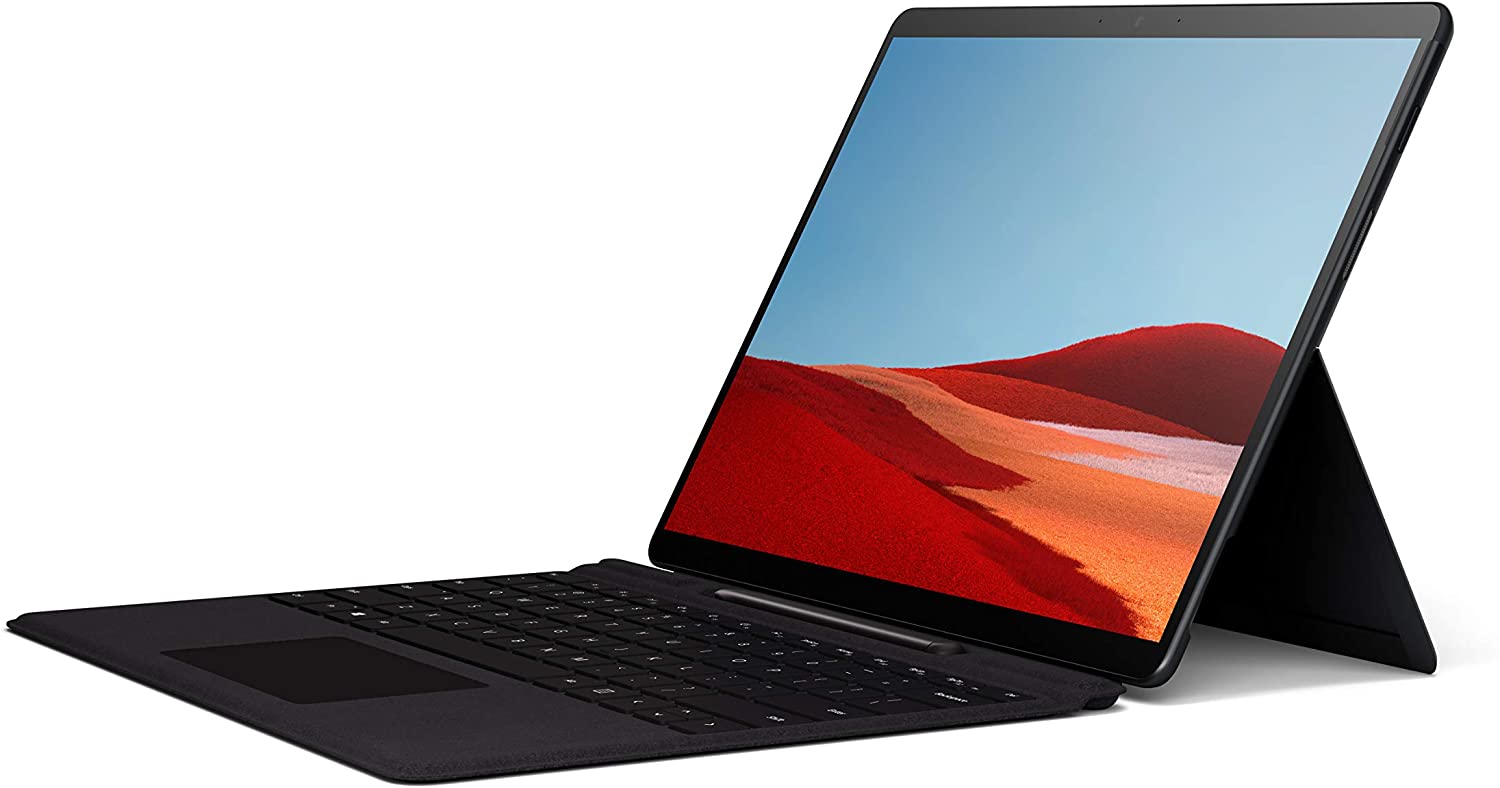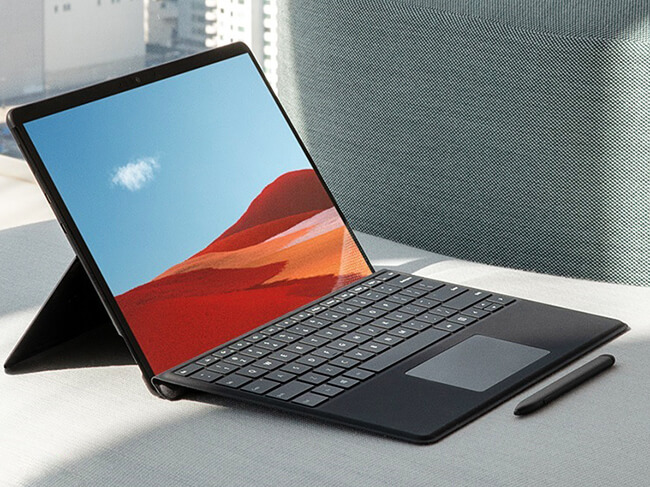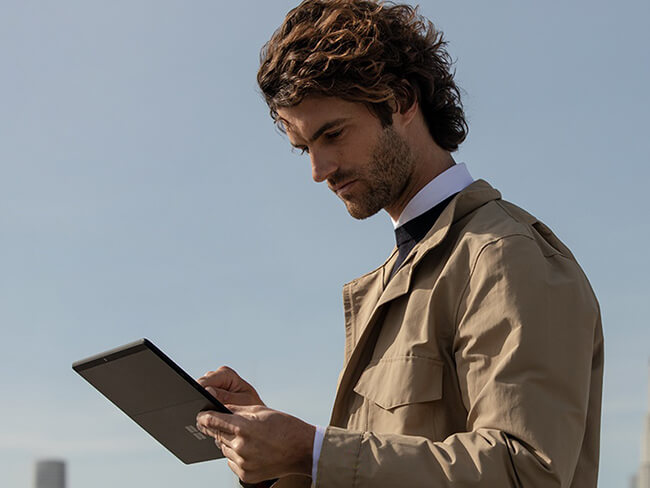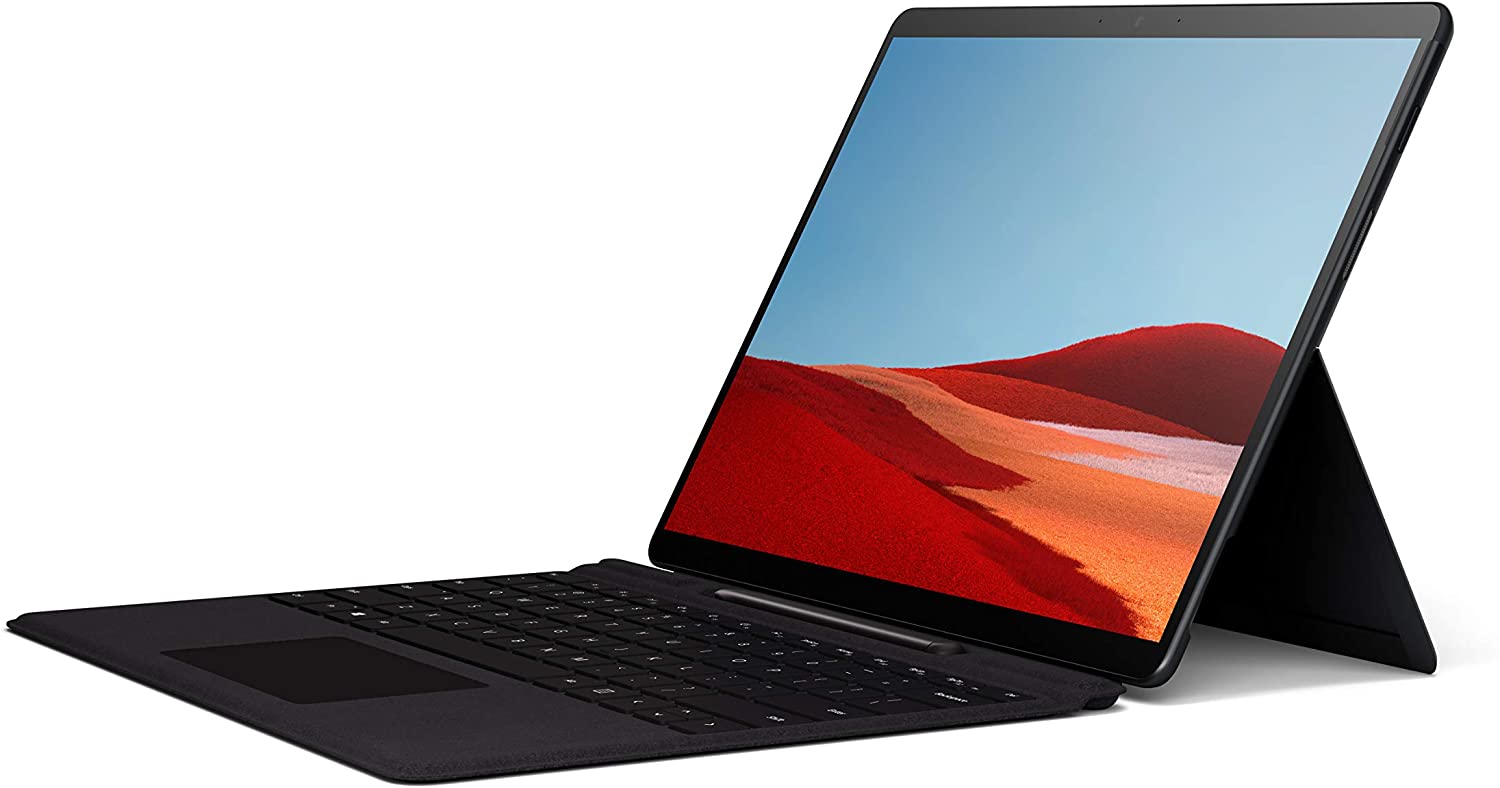 Surface Pro X Convertible Tablet
---
Microsoft is such an important company for the IT world that it doesn't need much introduction.
They have made such emblematic and useful programs, which dominate most of the operating system market.
But one market they fail to dominate is the tablet market.
Although this could change, with the new Microsoft Surface pro X, which changes the x86 processors used mainly in computers, for an ARM architecture commonly found in mobiles and tablets.
The good thing about this change is that the autonomy gained by being a low consumption processor, with more hours of use between charges, up to 13 hours of use, on average.
This combined with the fast charge, makes this tablet/computer an excellent choice for working with a rather nomadic philosophy.
All this accompanied by an excellent design and connectivity through wifi or LTE.
To always be connected and productive.
Key Features:
Hard disk capacity: 256 GB
Screen resolution: 2736 x 1824
Maximum supported memory: 16 GB