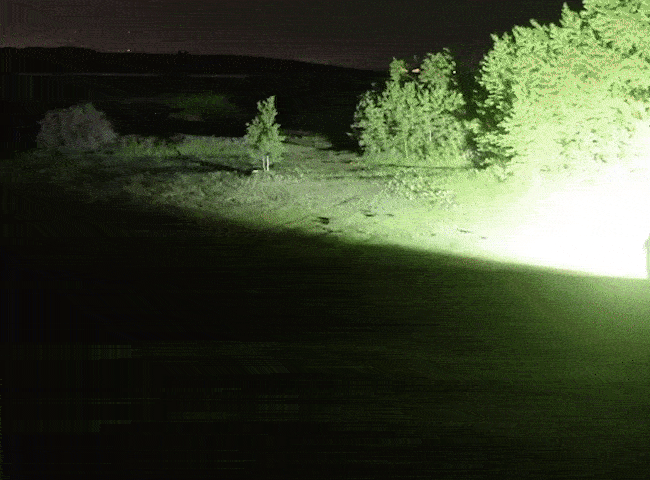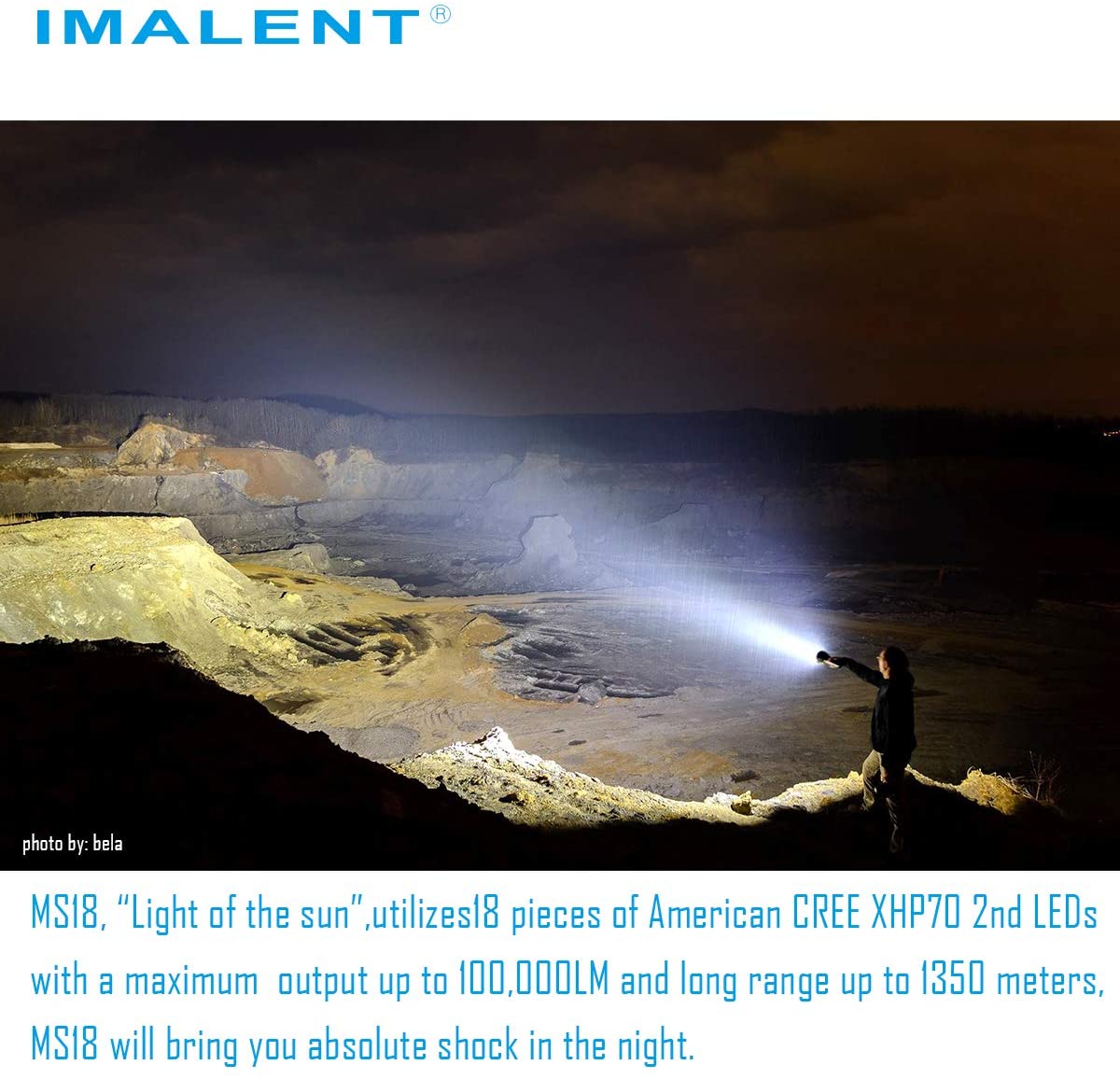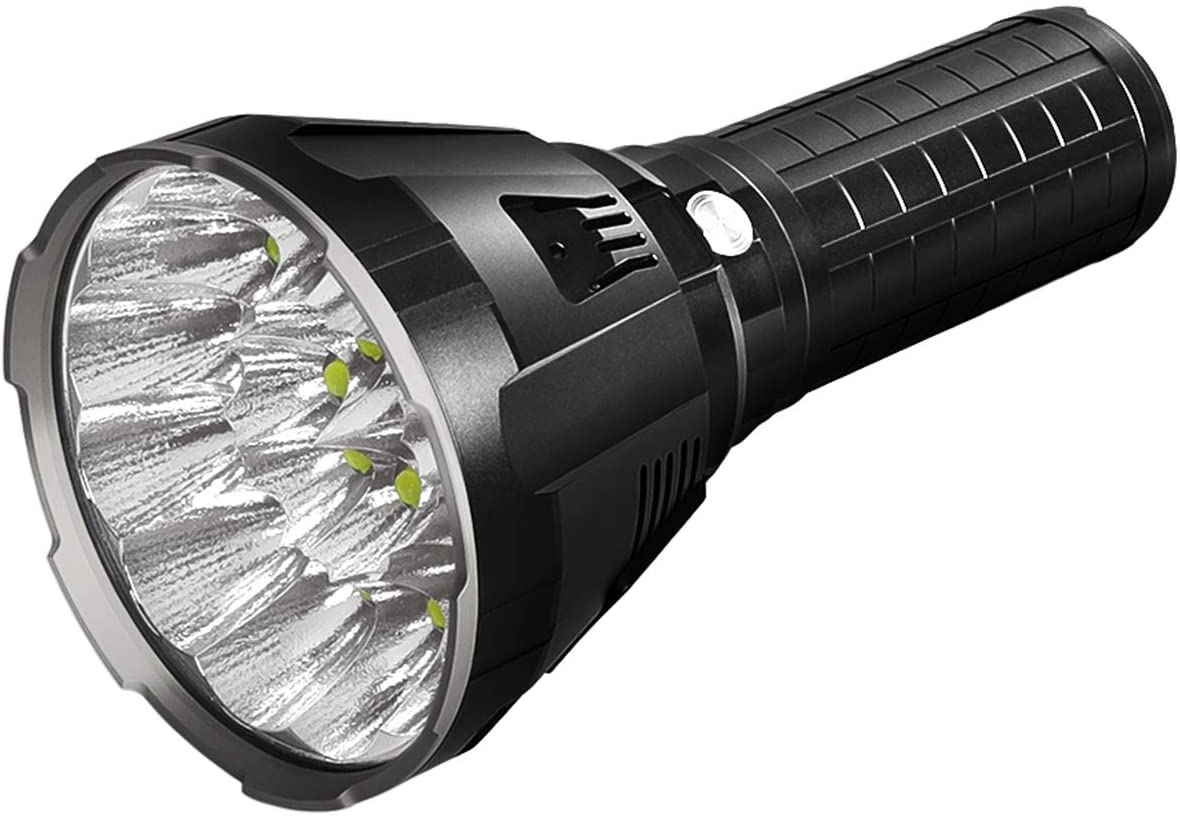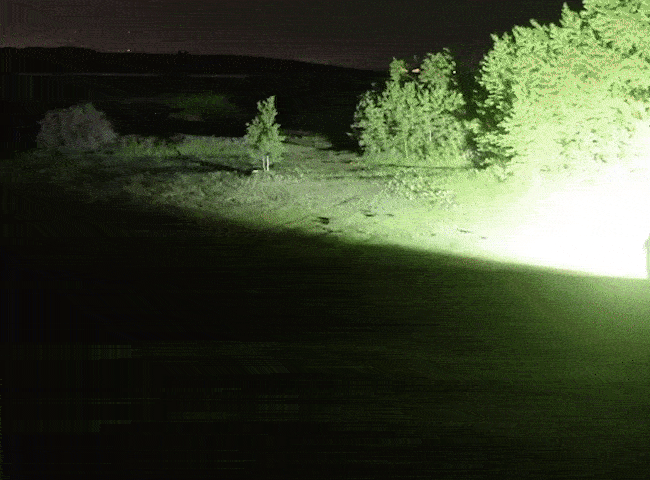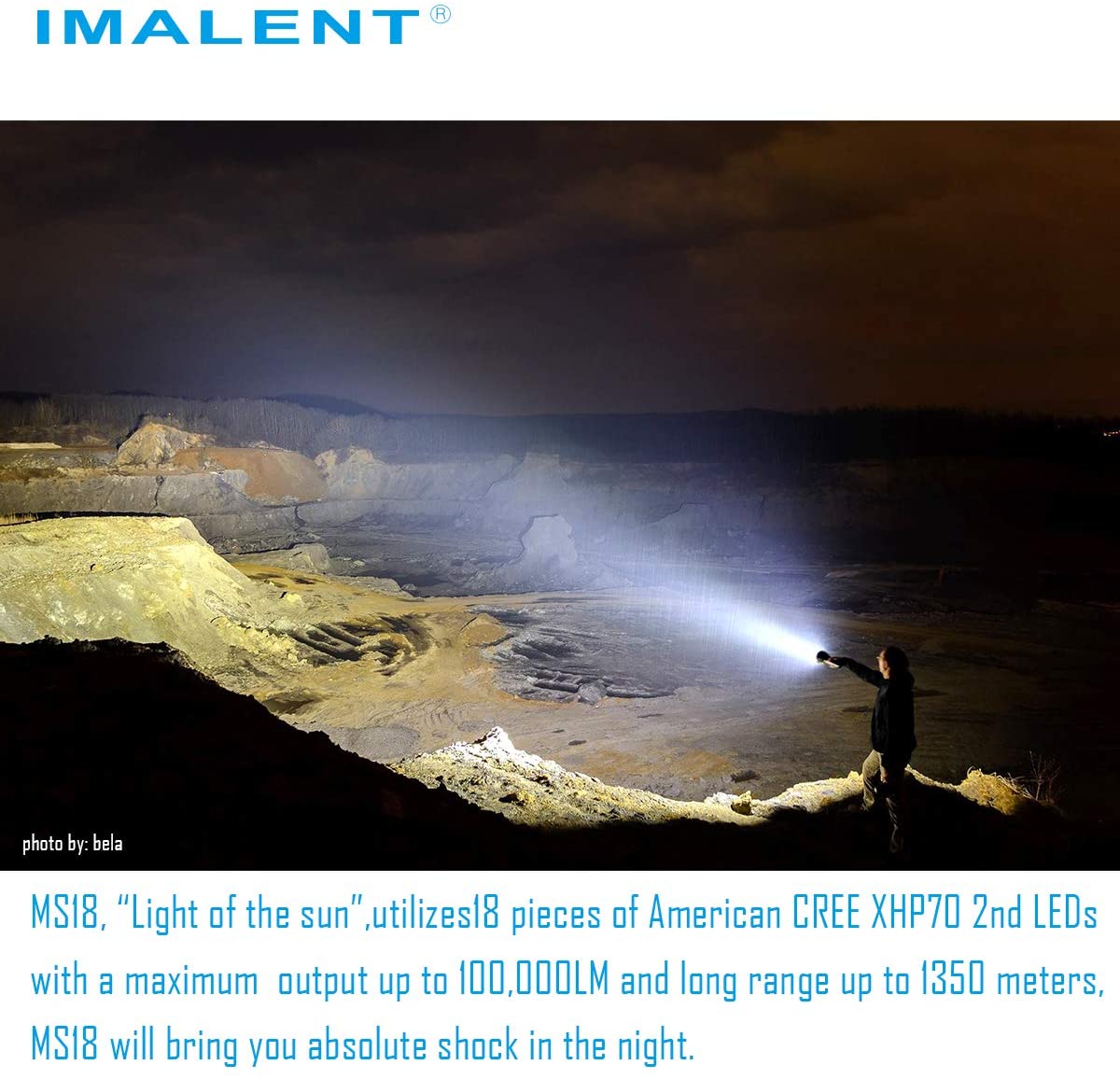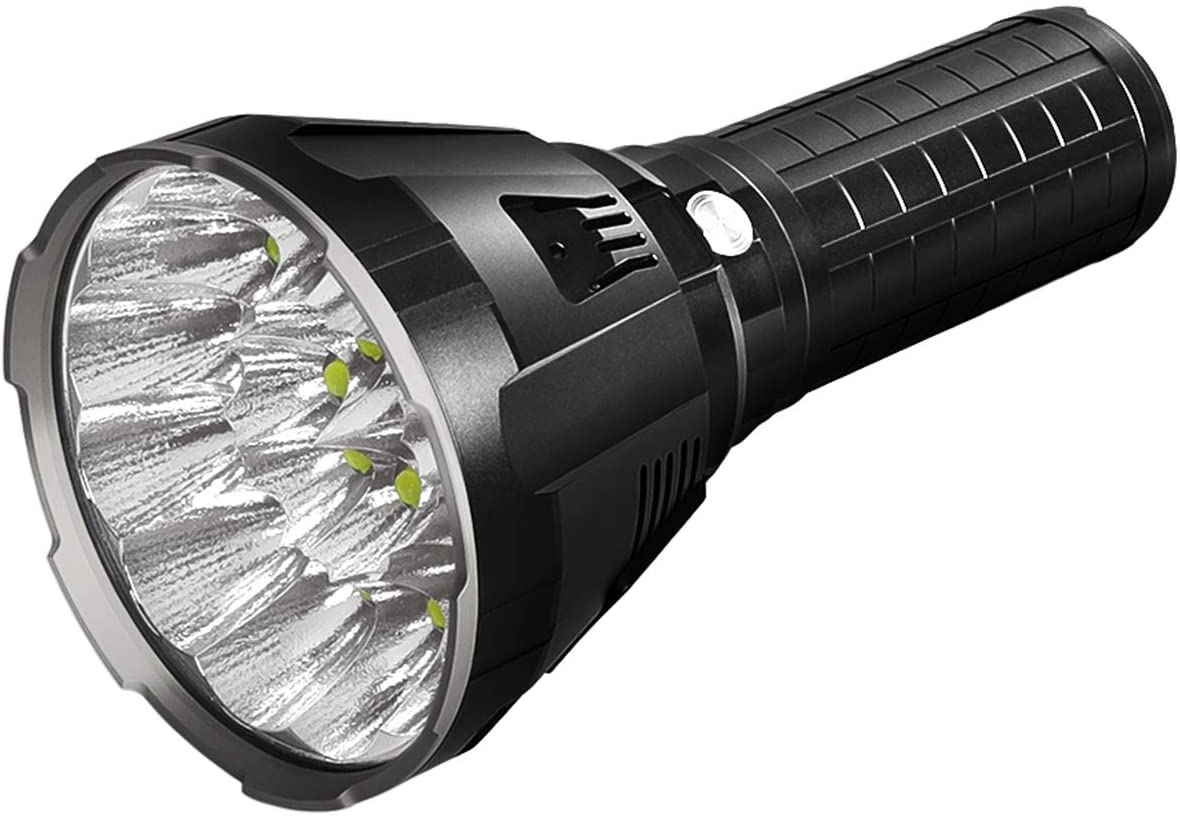 Super Bright 100,000-lumen Flashlight
---
If you've ever wondered what's better than a 32,000-lumen flashlight, this 100,000-lumen flashlight is the answer to all your nighttime lighting needs.
With a power comparable to that of a soccer stadium's luminaries, the IMALENT MS18 is undoubtedly one of the most effective ways to illuminate large areas of darkness. Its range of more than one kilometer, its compact size and its unmatched power make this flashlight a perfect companion for rescue work, power cuts, camping, hiking, caving, exploration, etc.
In spite of its easy use, it is necessary to consider that it is not a toy, since with so much light power this flashlight can easily blind someone temporarily and must be used with responsibility.
The perfect companion for any night activity in the middle of nowhere.