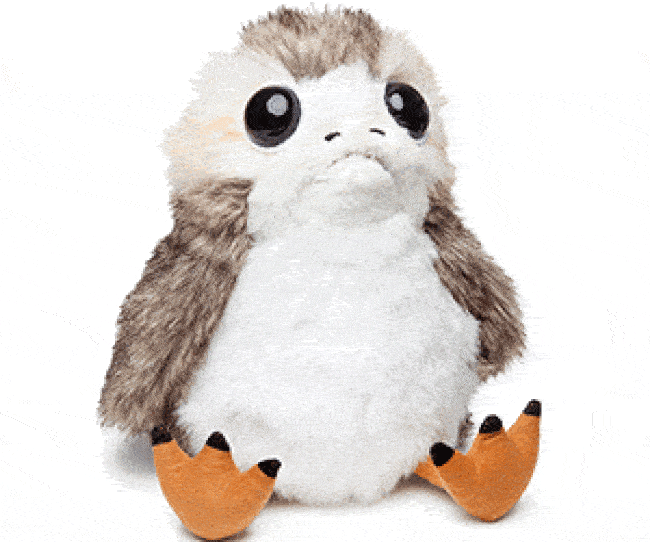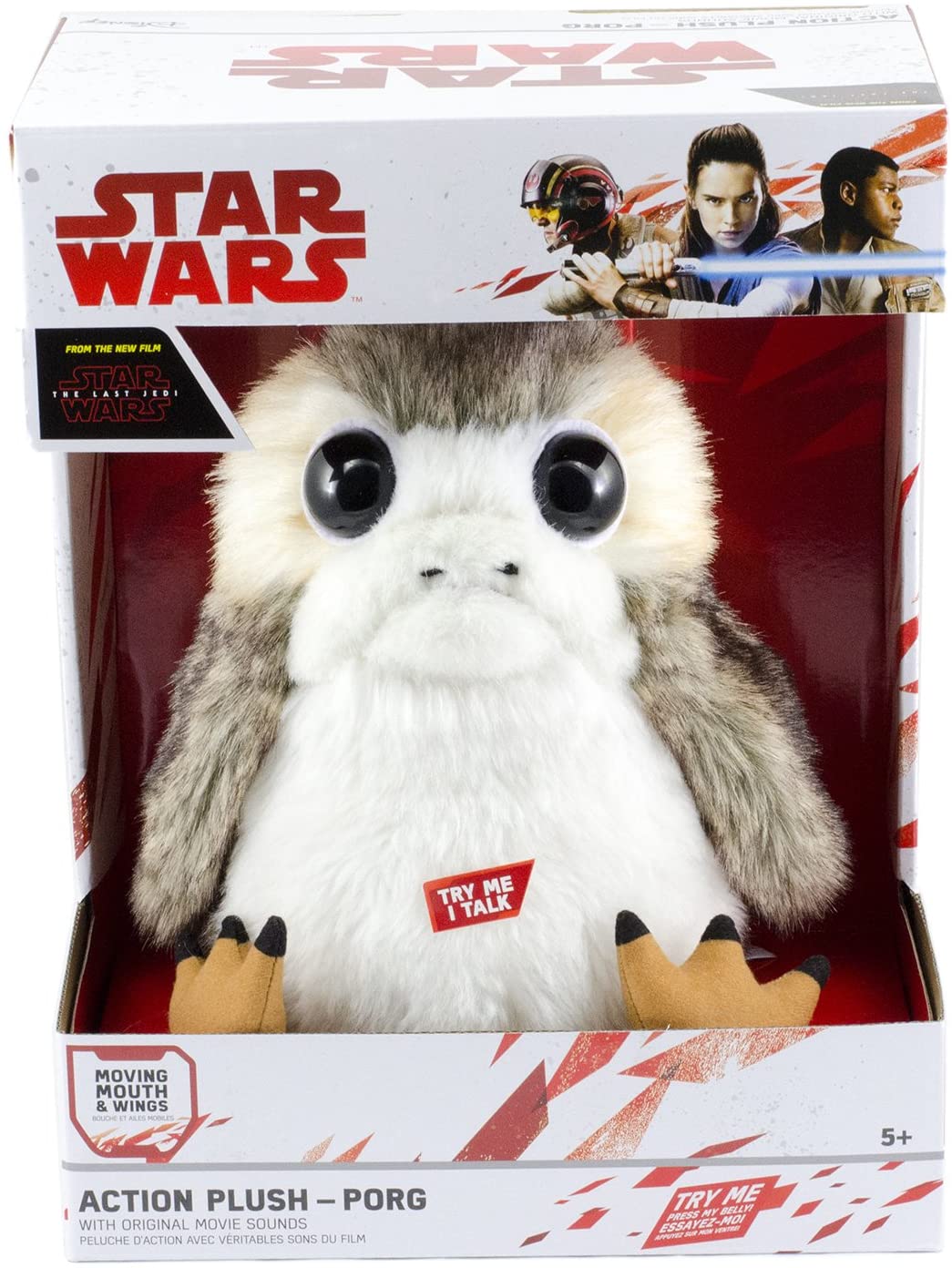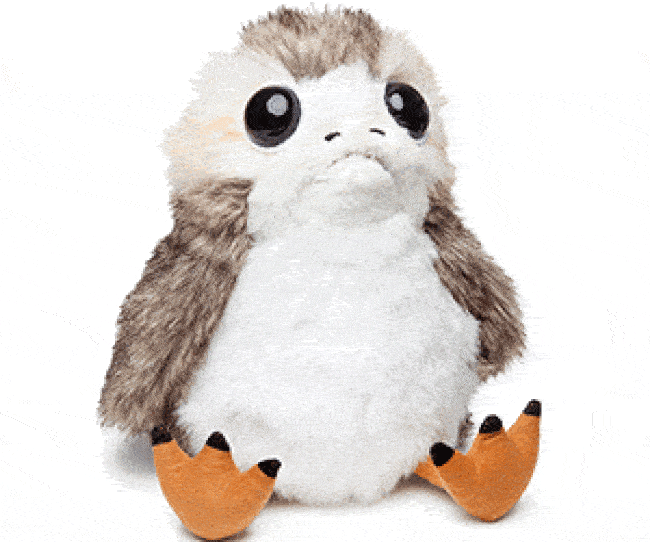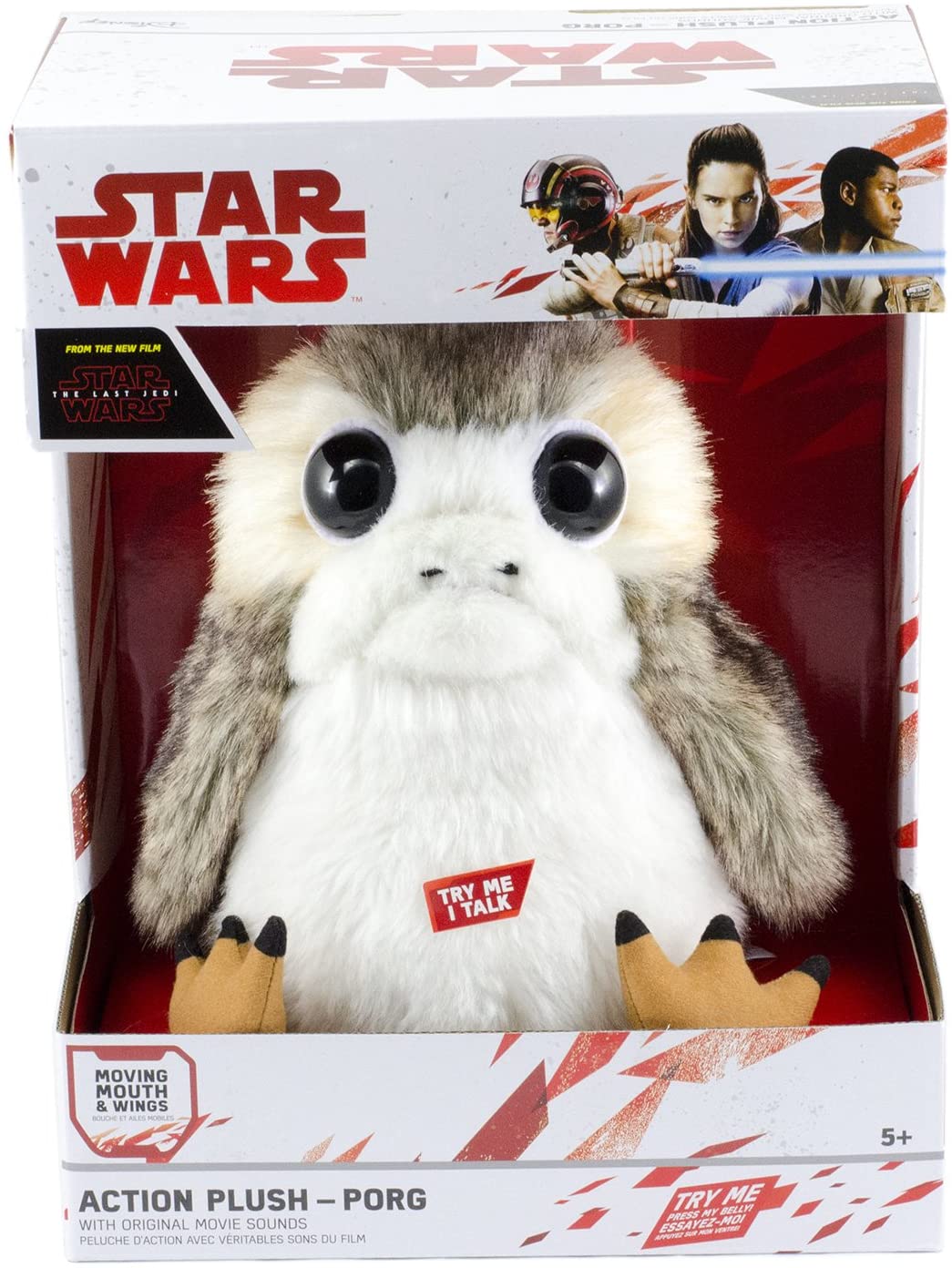 Star Wars Interactive Porg
---
There are many cute creatures in the Star Wars universe, but the Porg are one of the few races that can make us sob for them. Put a smile on your Resistance fighter's face with this cute and fun, life-size Star Wars interactive Porg, a gift no fan of the saga could refuse.
This little 'scene stealer', who made his starring appearance in Star Wars: The Last Jedi, can flap his little wings and emit three different Star Wars movie phrases when you squeeze his soft tummy. A cute little teddy bear that can make anyone's day.
It doesn't matter if you're having a hard time or the saddest day ever. You don't need to know what or where this little Porg came from to get your mood back and make your day happy.