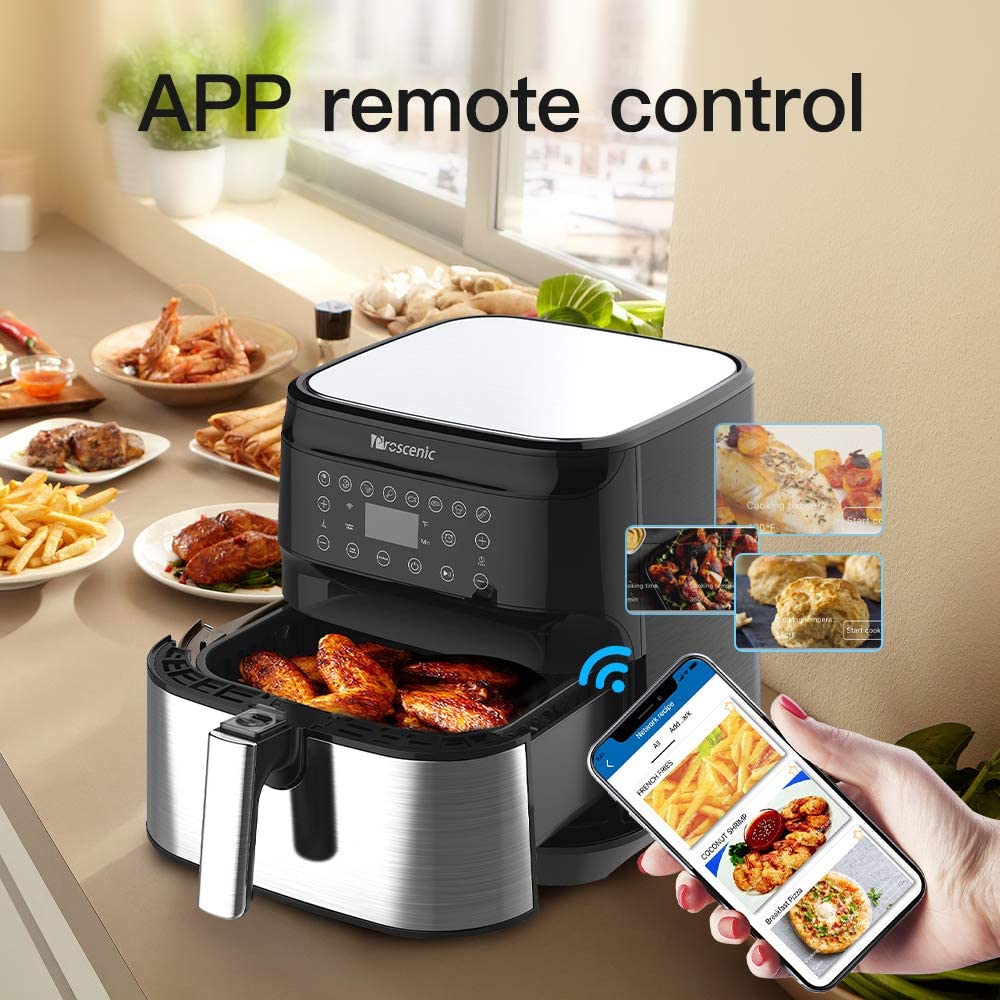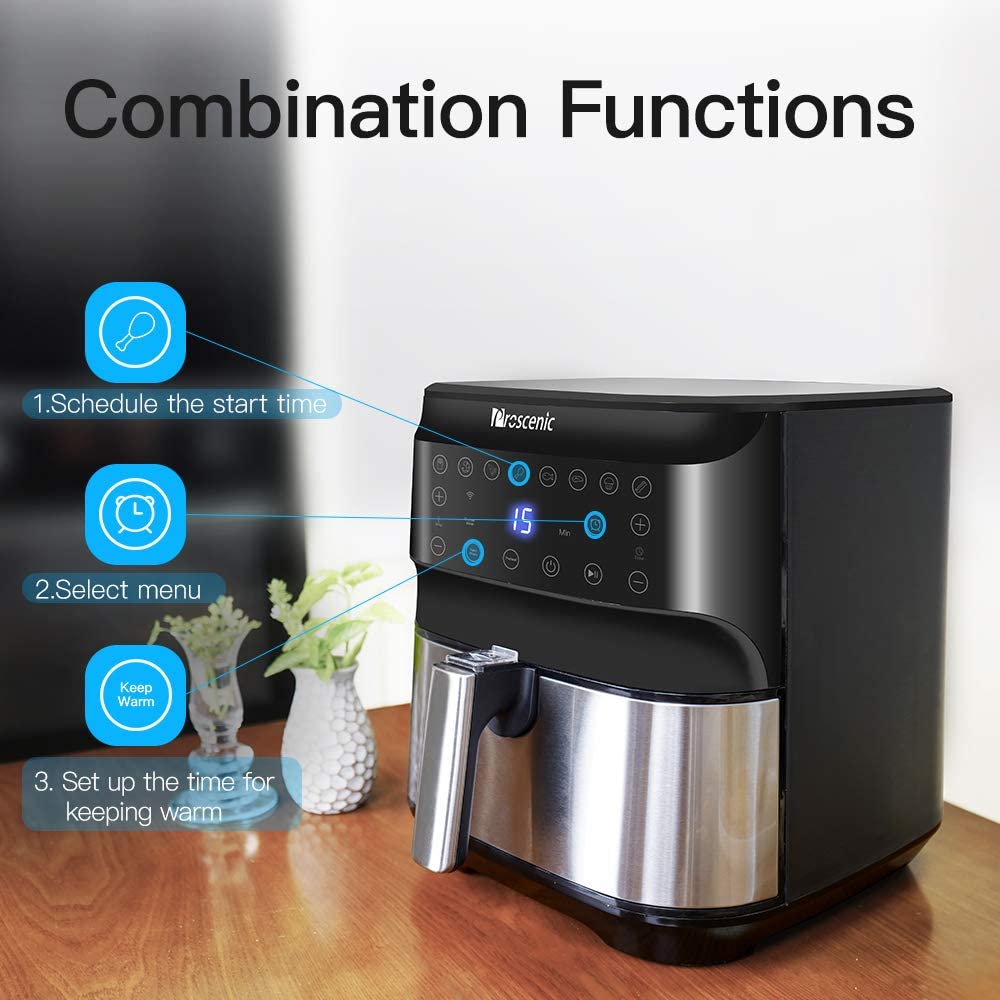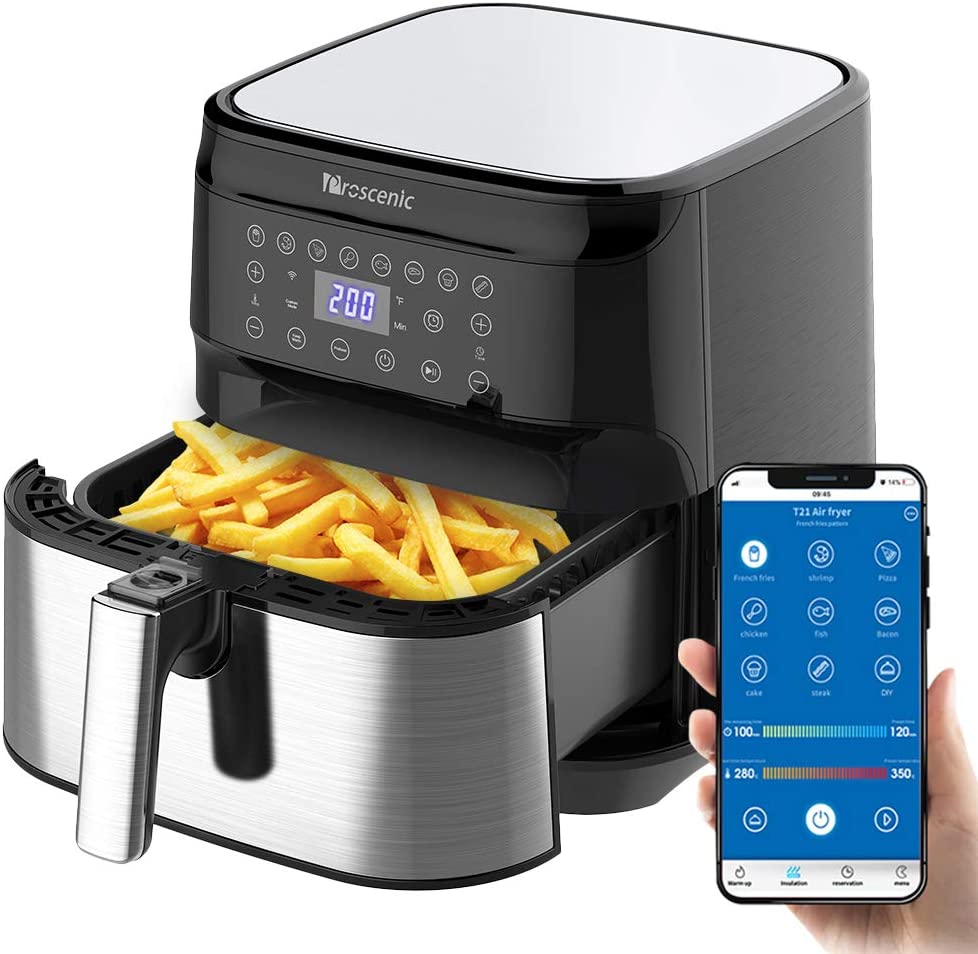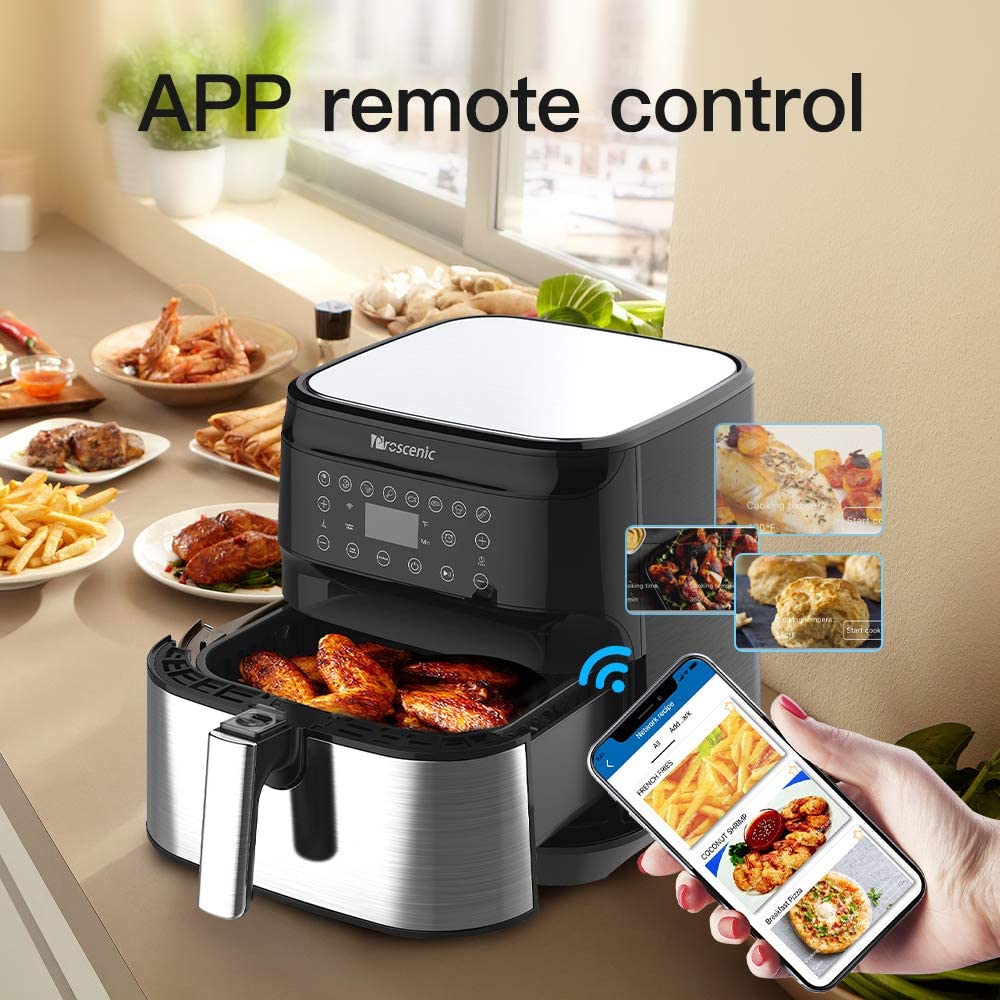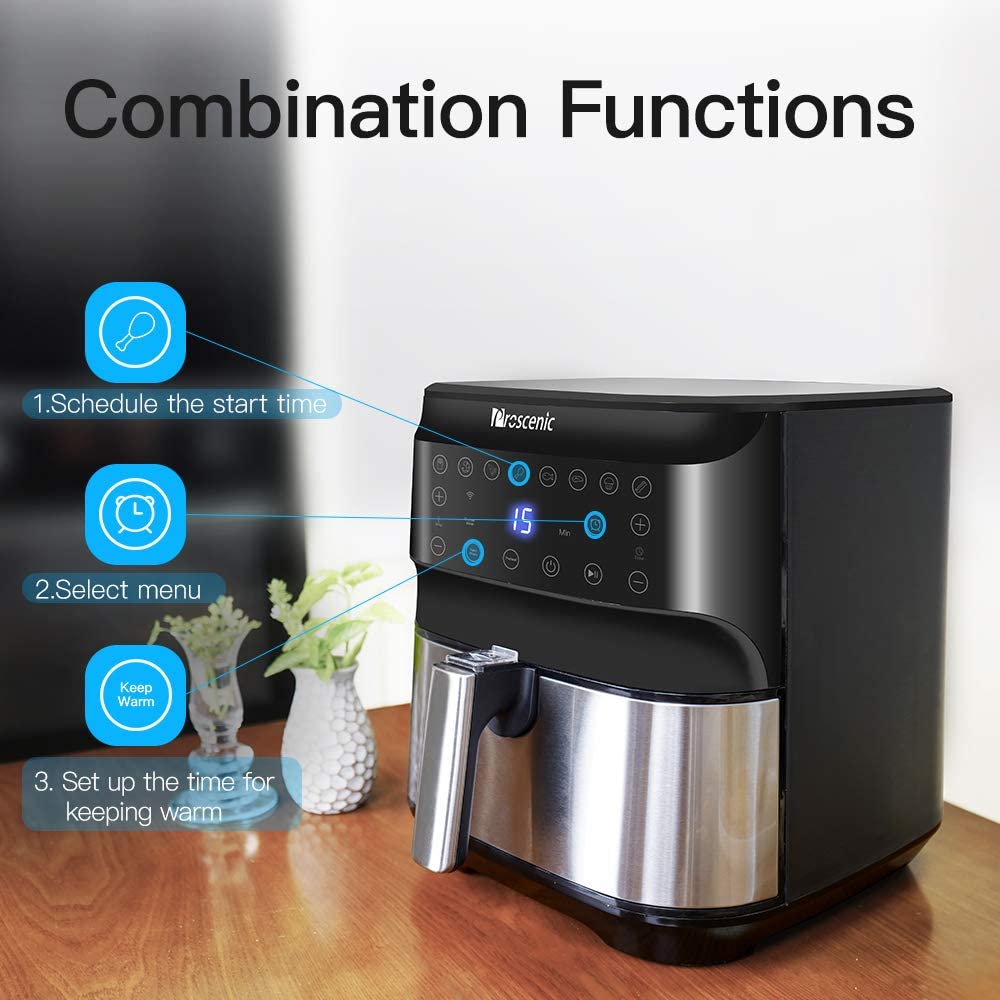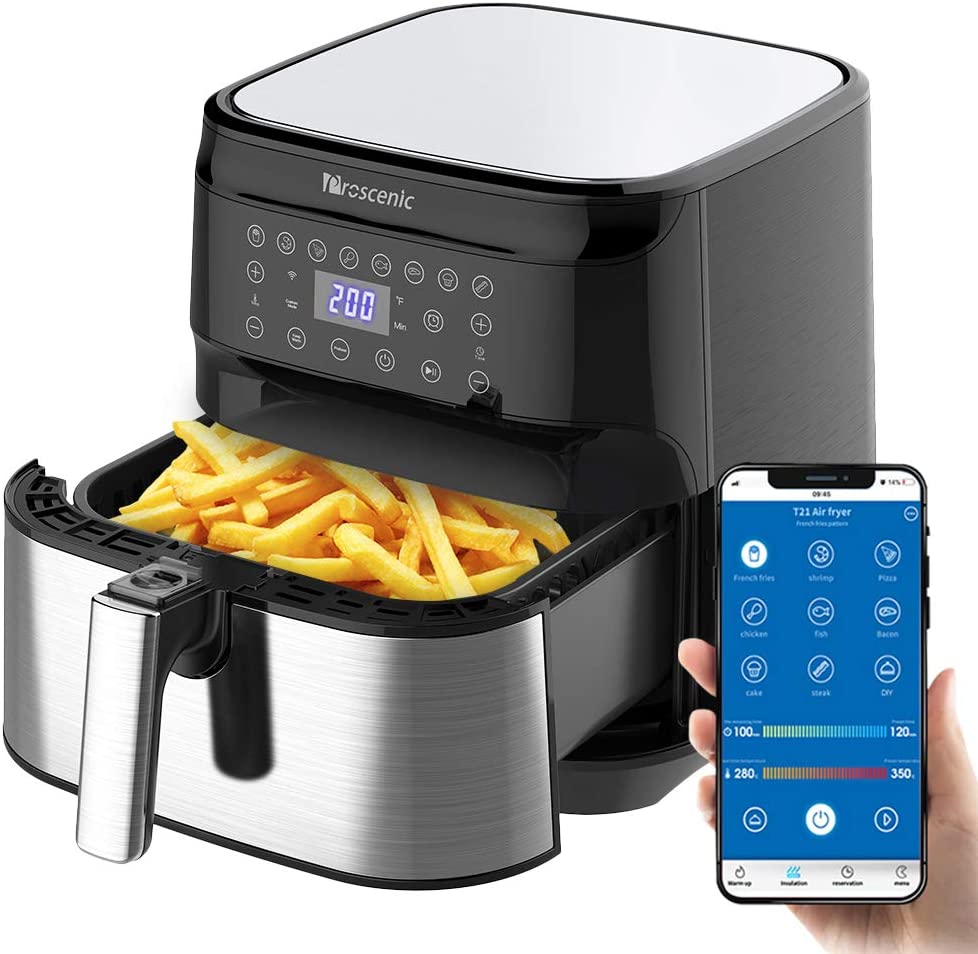 ---
When it comes to cooking, there is nothing better than being able to adjust each element to the taste of each person, some will always prefer to more or less throw the recipes away.
And what better way to perfect preparation times than with the help of technology, with this intelligent Hot Air Fryer you can adjust and control the cooking process and personalize your own recipes.
The ProscenicHome application offers a variety of original and delicious preset recipes, plus you can customize your own recipes and save them in the corresponding program in the application.
This fryer is not only easy to use but it has 85% less fat than a traditional fryer, keeping the food as delicious as in the traditional way, and it can be controlled through Alexa by voice command.
The perfect balance between cooking and technology.