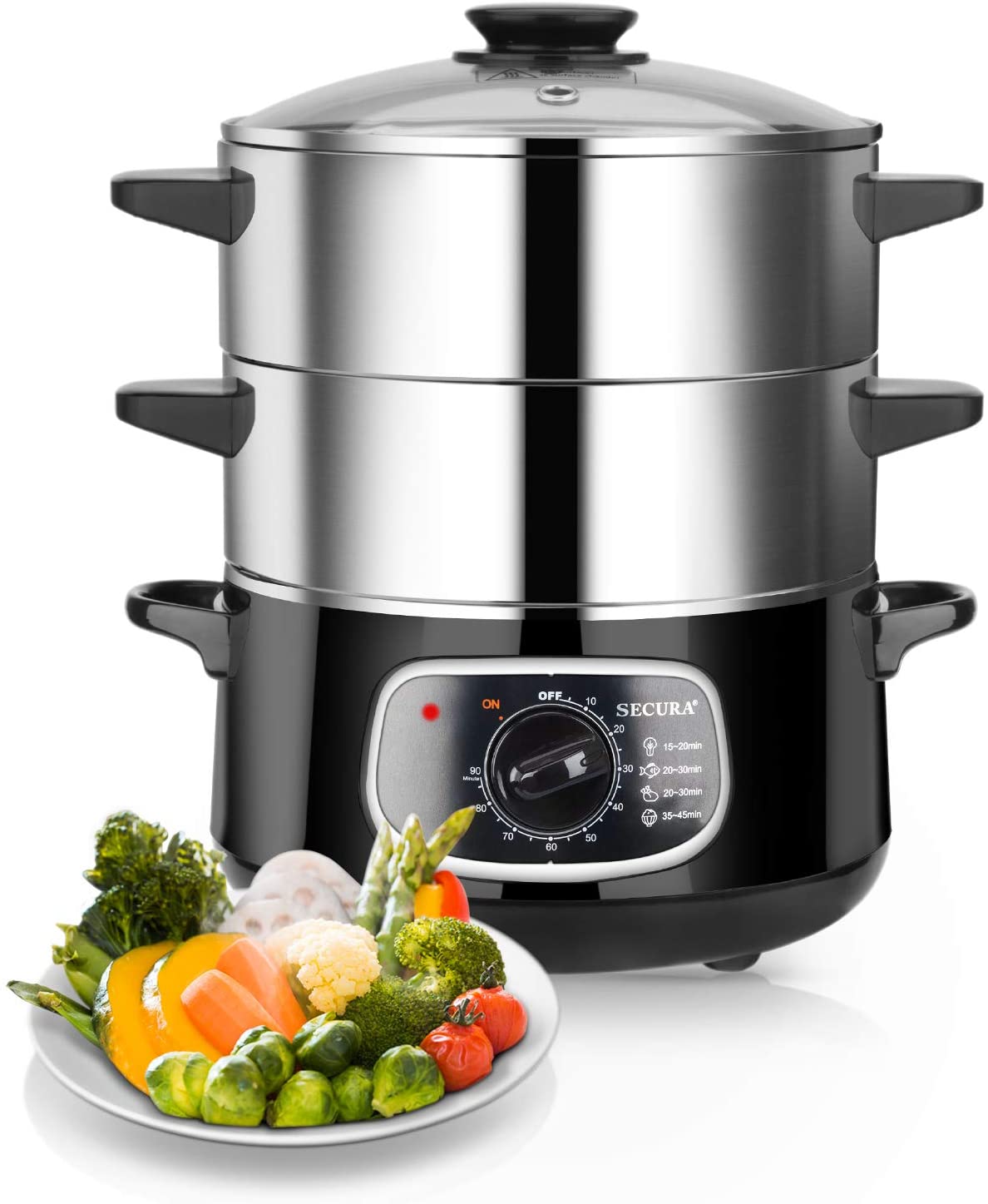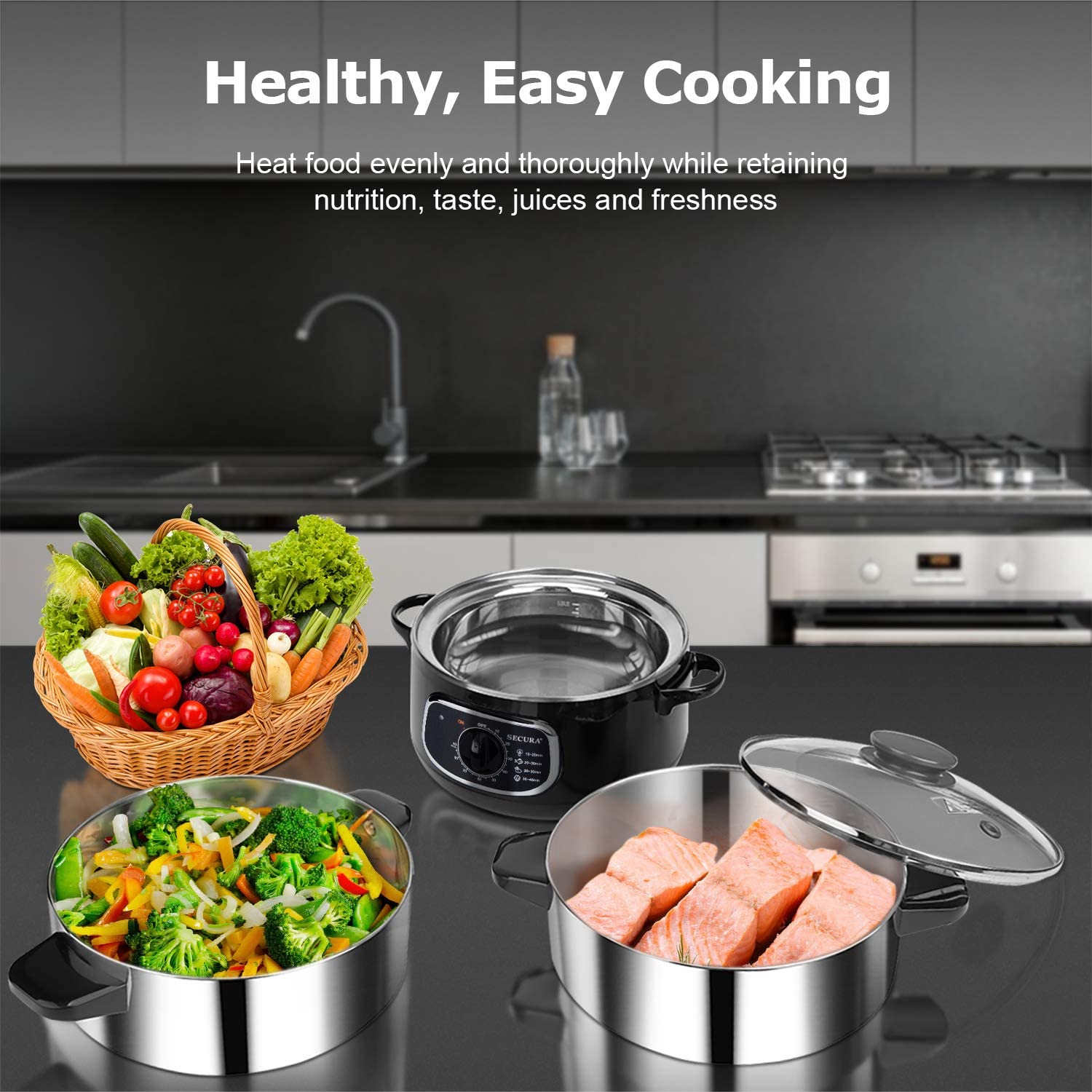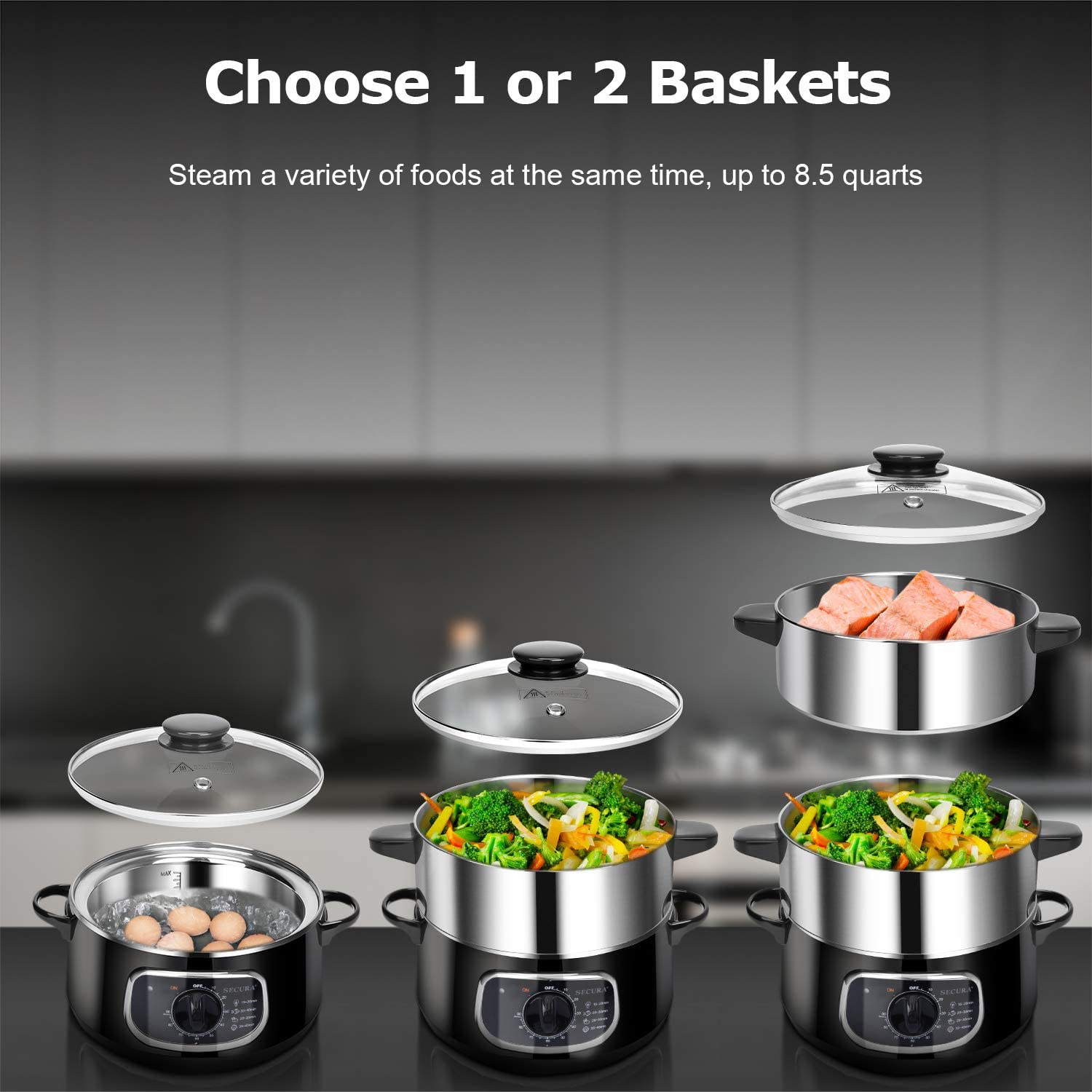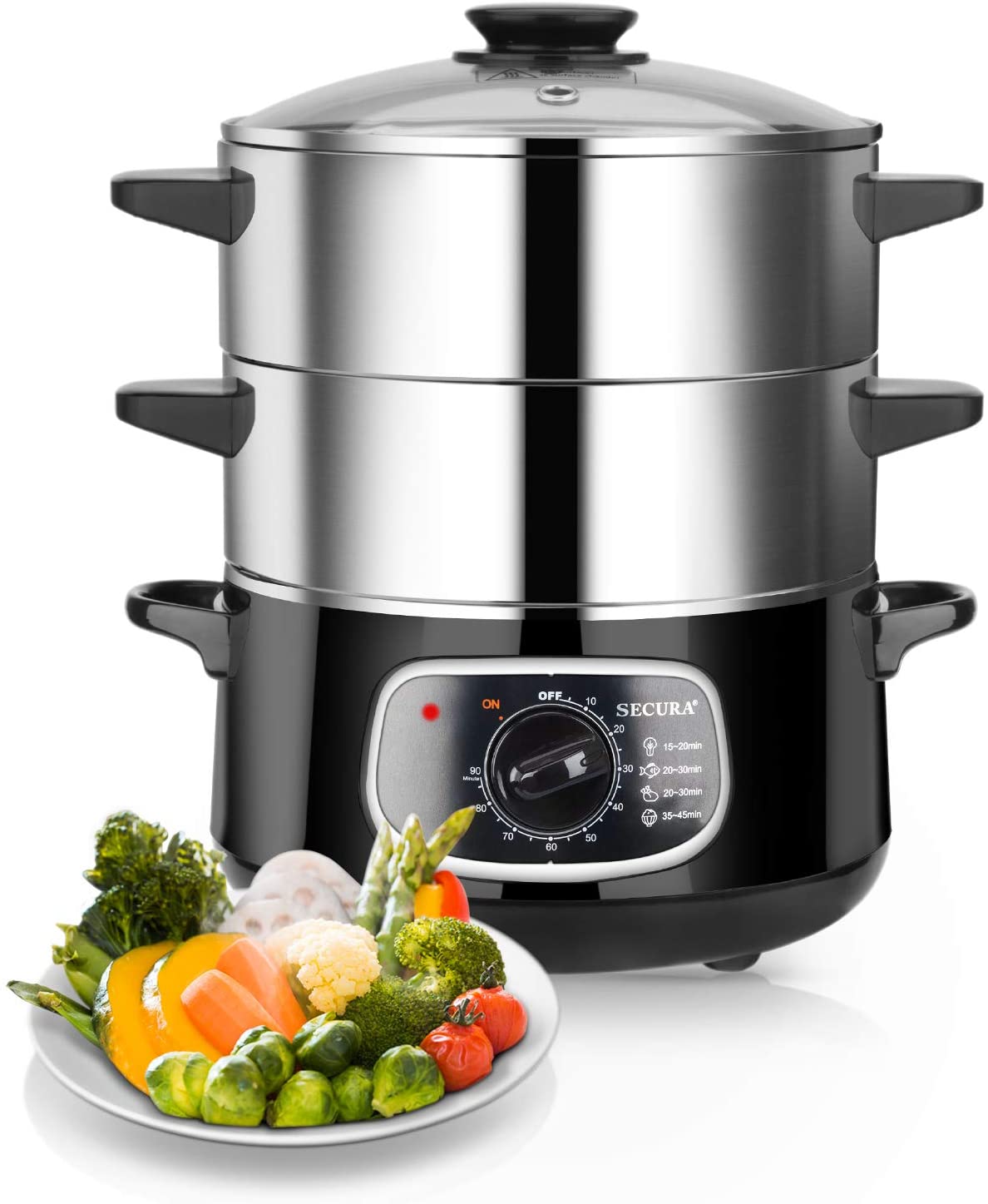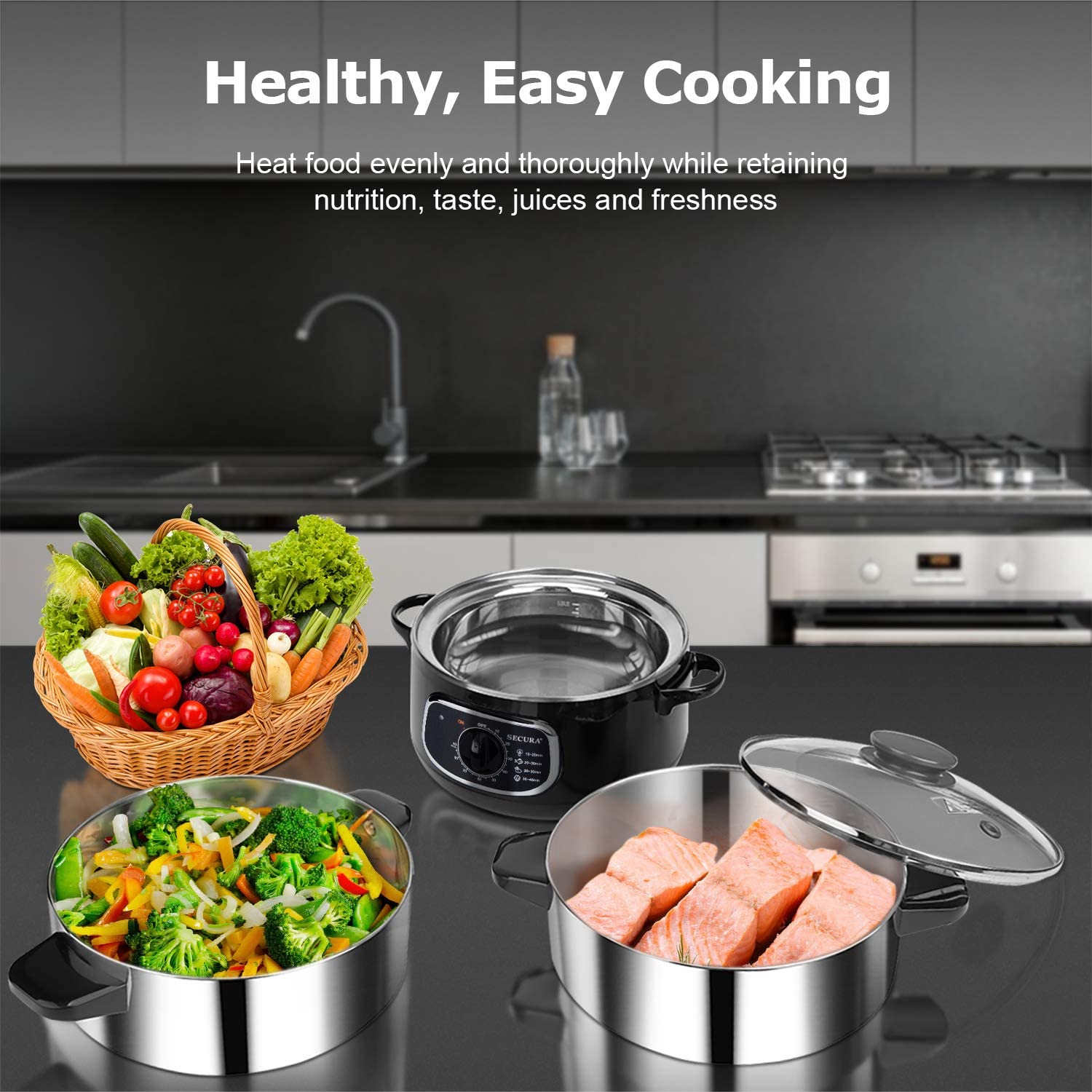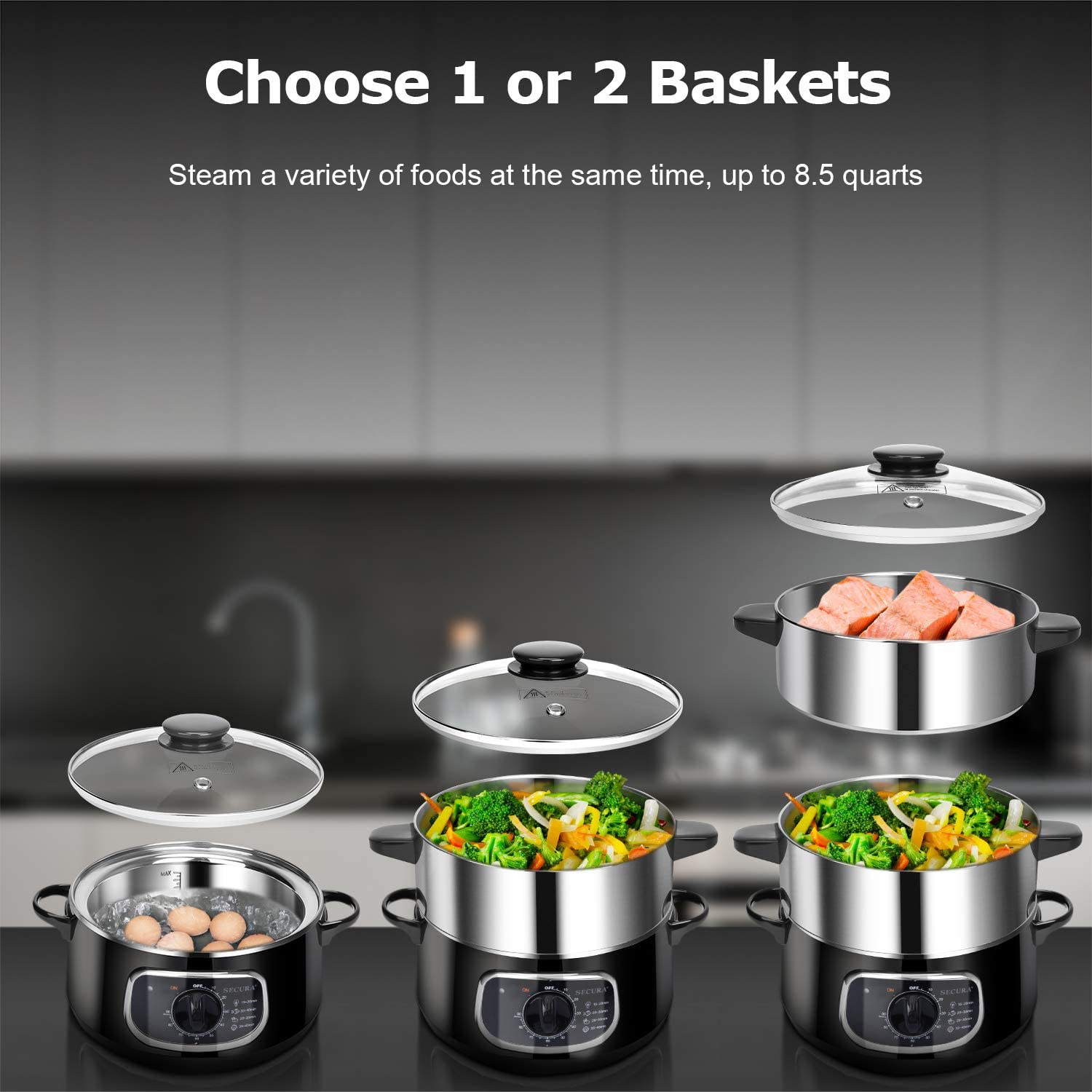 Secura 2 Stainless Steel Food Steamer
---
An ingenious and healthy mechanism for preparing steamed foods and conserving the maximum amount of nutrients and vitamins.
With this electric steamer you can steam different types of food at the same time, including rice, vegetables and fish.
In addition to opening a wide range of recipes, giving the convenience of easy use and fast cooking.
By having three separate containers, you can add, as needed, each ingredient for steaming.
With it you will be able to prepare delicious and nutritious recipes, ideal to improve your diet, as it does not need oil in most recipes.
Without a doubt, it is an excellent option for those who love cooking.