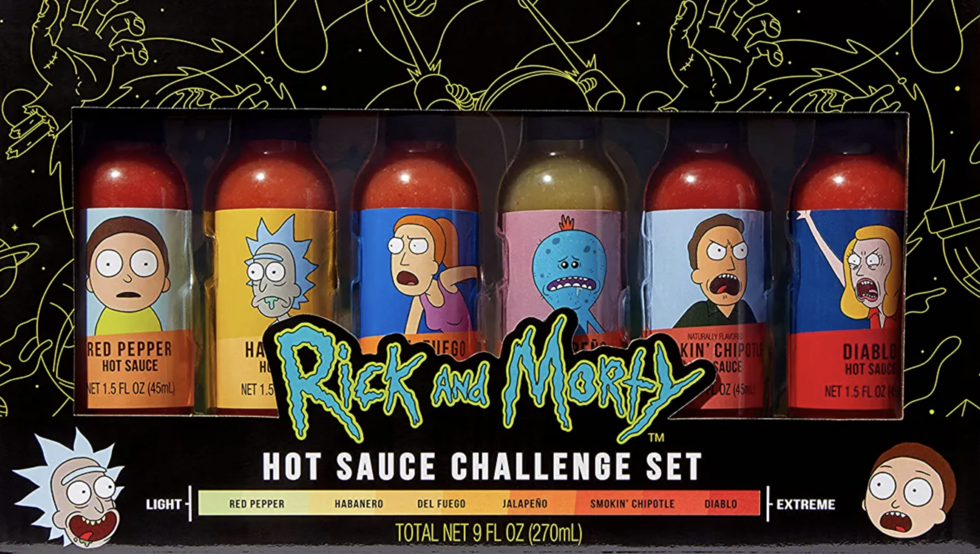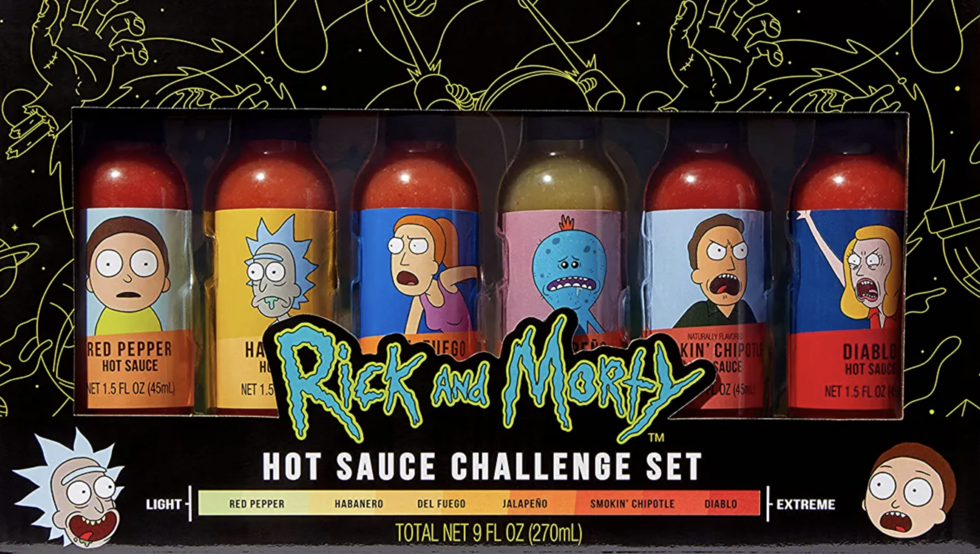 Rick and Morty Chili Challenge Game
---
Are you a fan of spicy food and Rick and Morty? If so, you'll love the new chili challenge game that's taking the world by storm! This officially licensed game features four mouth-burning flavors: chipotle, habanero, jalapeno, and garlic. Whether you're a seasoned spicy food lover or just starting out, there's a level of heat for everyone to enjoy.
Chili Challenge Game: The Ultimate Spicy Salsa Experience for Rick and Morty Fans
The game is simple: each player chooses a flavor and takes a spoonful of salsa. The spicier the salsa, the more points you earn. But beware – if you can't handle the heat, you'll lose points. The player with the most points at the end of the game is crowned the spicy salsa champion.
But the fun doesn't stop there. Also includes a Rick and Morty twist, with special edition packaging and collectible character cards featuring everyone's favorite interdimensional duo. These cards add an extra layer of strategy to the game, allowing players to use special abilities and powers to gain an edge over their opponents.
So why wait? Gather your friends, stock up on chips, and get ready to sweat it out with the chili challenge game. Whether you're a die-hard Rick and Morty fan or just looking for a new twist on a classic party game, this is the perfect activity for any occasion. Just be sure to have some milk on hand to cool down those burning taste buds!
But don't just take our word for it – try out for yourself and see if you have what it takes to be the ultimate spicy food champion. With official flavors and a fun Rick and Morty twist, this game is sure to be a hit at any get-together. So grab a jar of chipotle, habanero, jalapeno, or garlic salsa and get ready to spice things up!