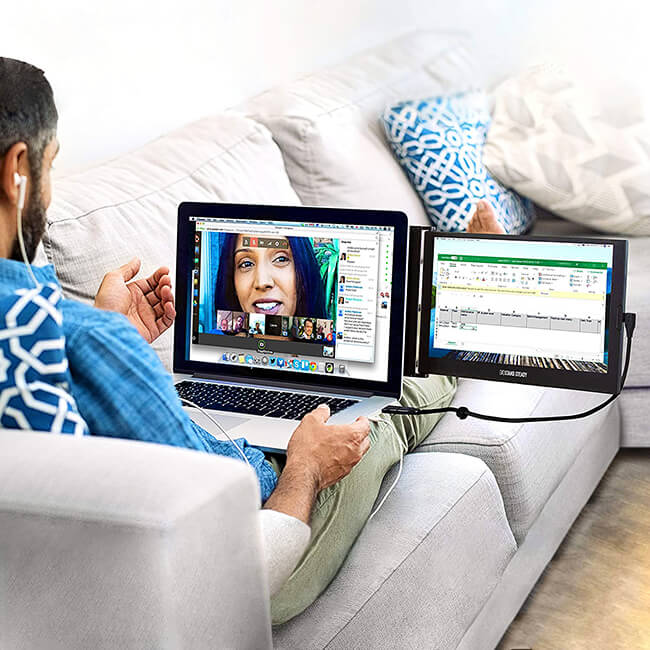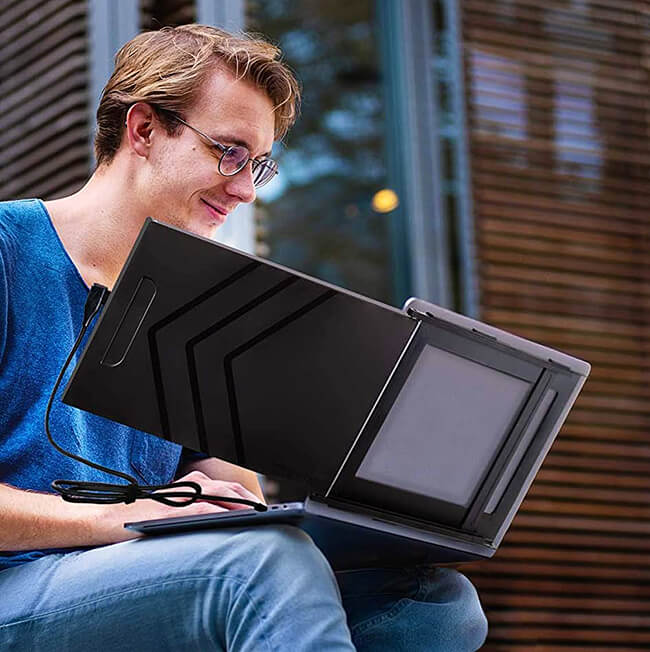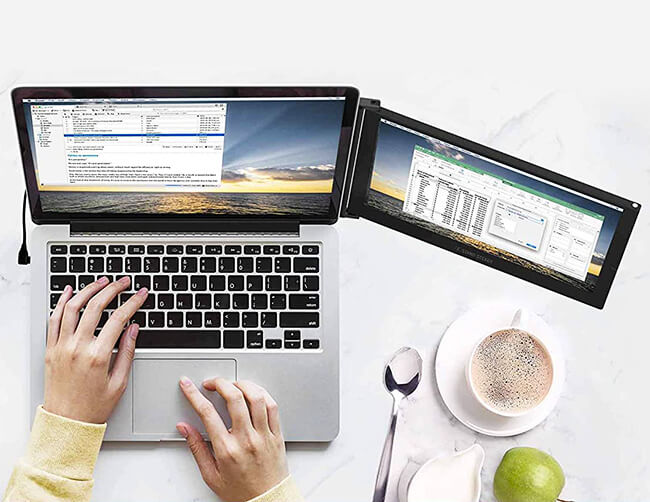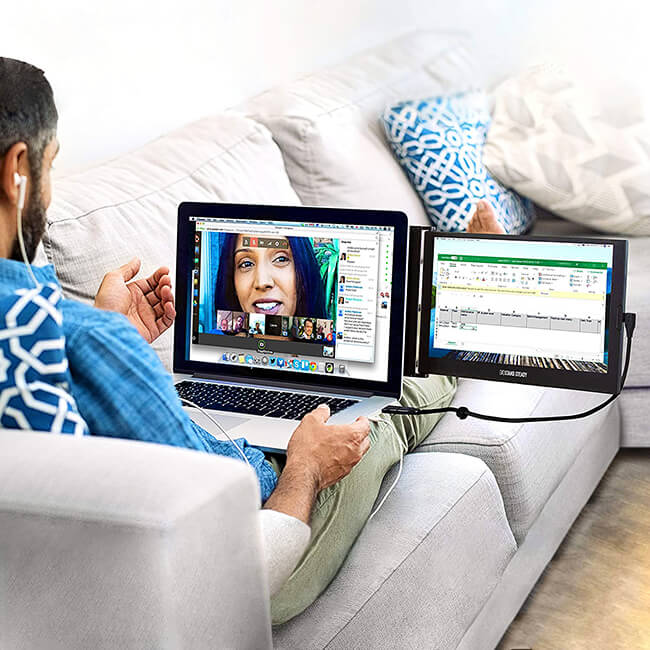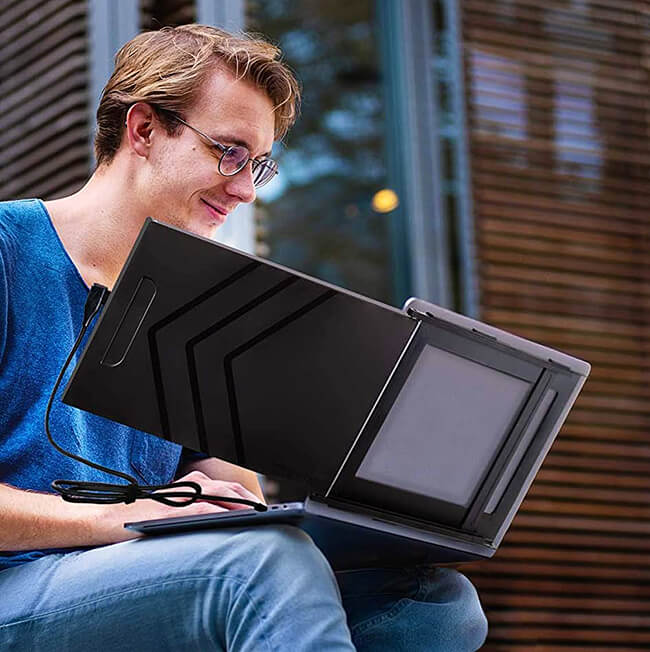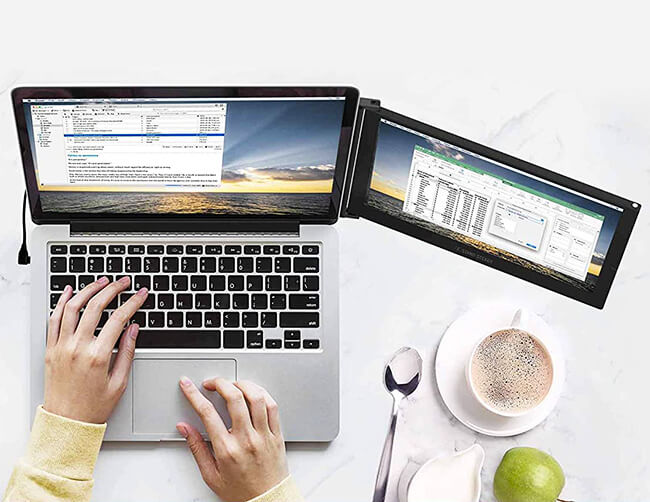 Portable Monitor For Laptop
---
Working on the road or away from home is becoming increasingly common, the number of teleworking jobs has multiplied exponentially.
And with the arrival of so many teleworking jobs, new needs arrive, such as opening more and more programs and windows at the same time, which makes most laptop screens a little short.
SideTrak's portable monitor is a perfect answer to this predicament.
A 12.5-inch monitor that attaches securely to the back of your laptop and allows you to extend your laptop screen for better multitasking or duplicate your screen and rotate it 270° for incredible presentations.
It weighs 748g and has a strong magnetic connection that allows you to move your laptop while the monitor is still open.
In short, a perfect option for working anywhere.