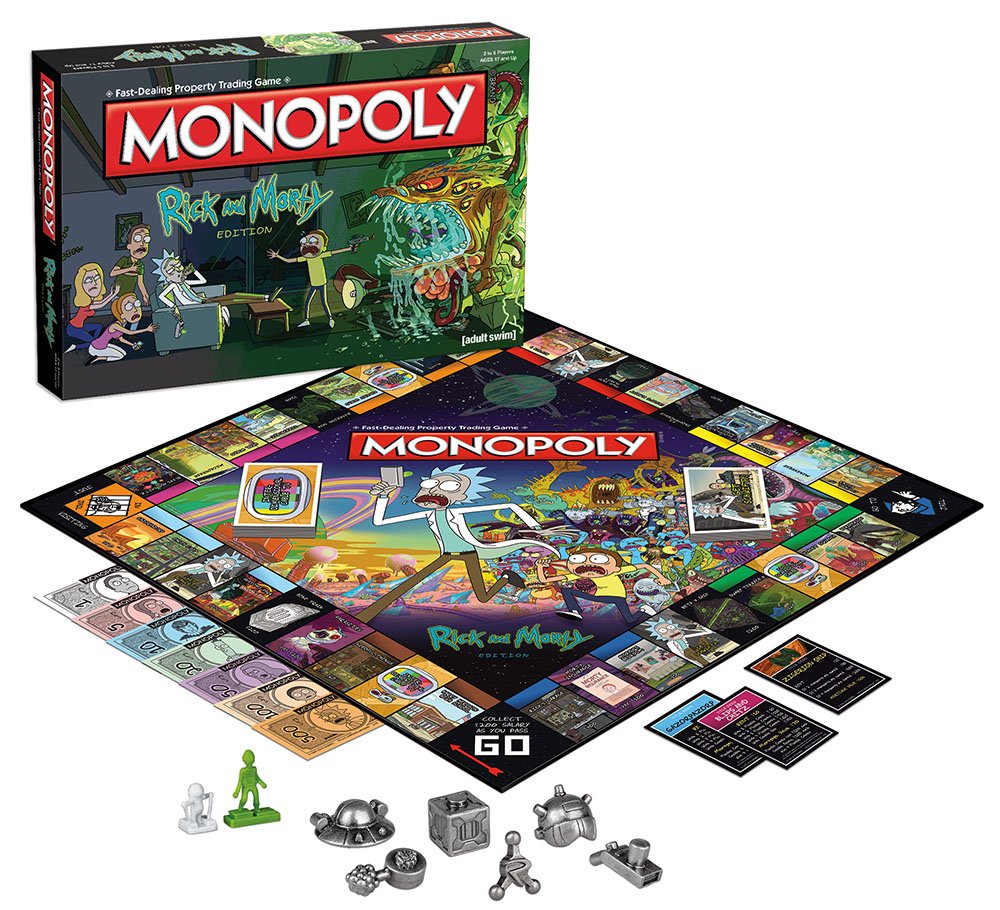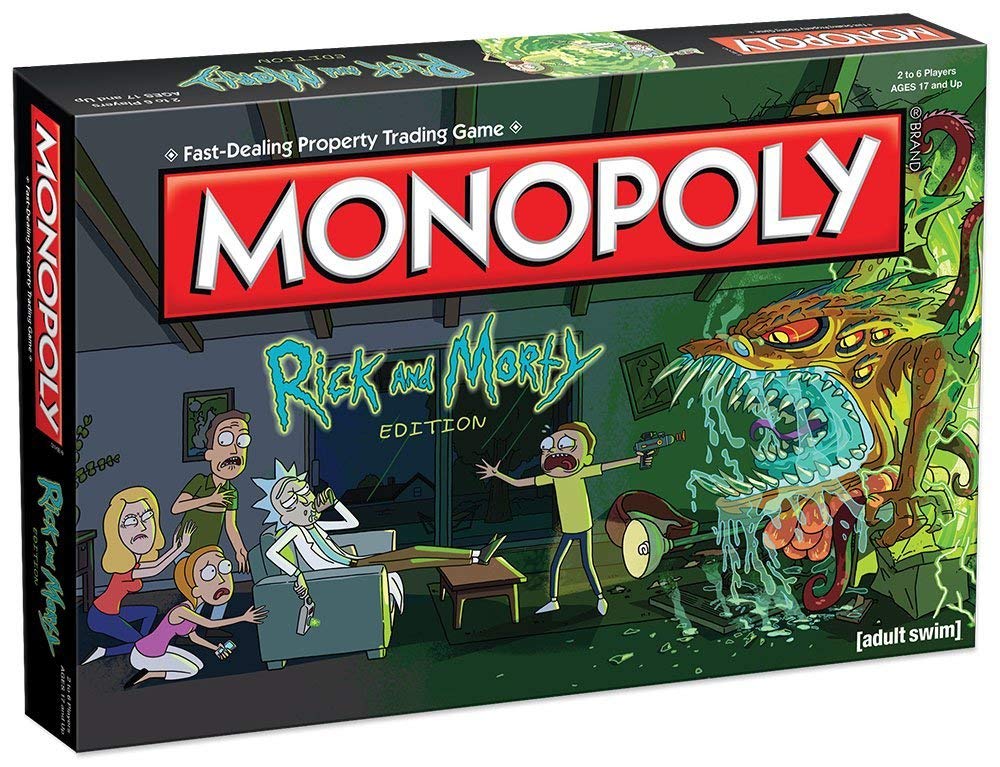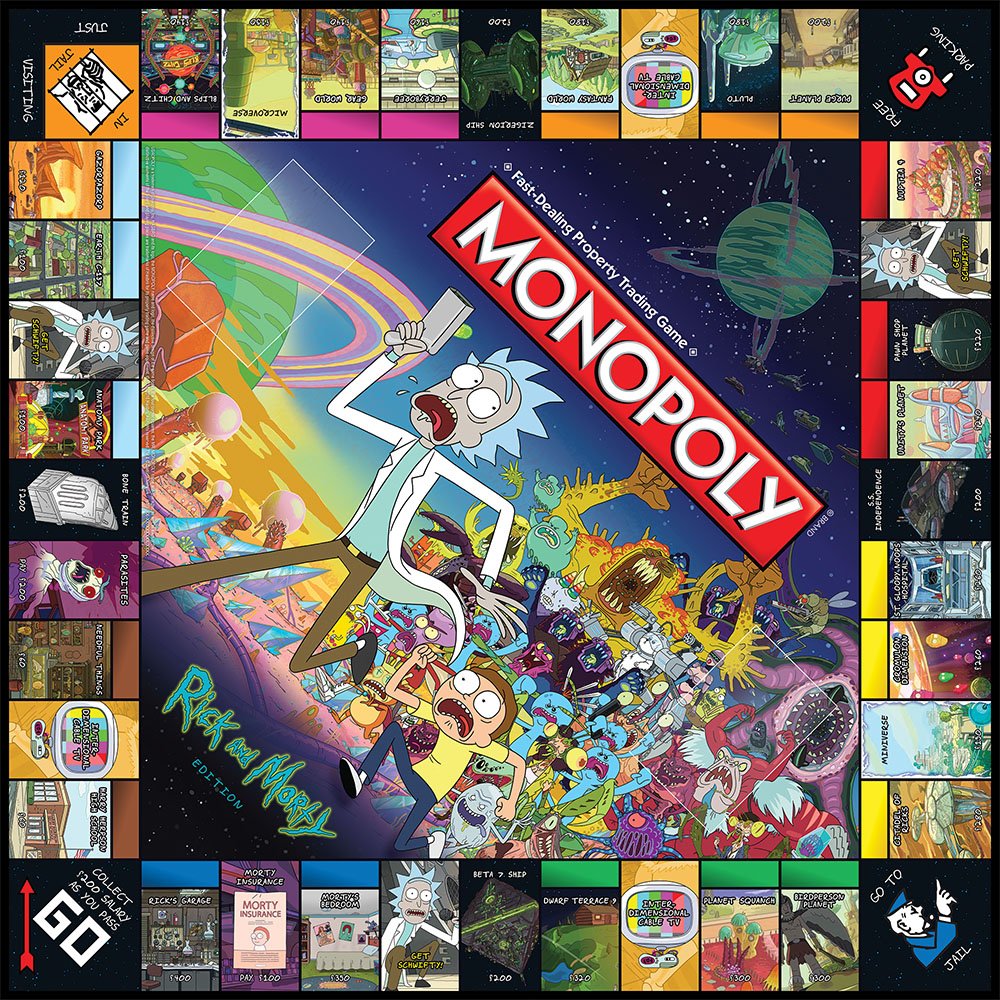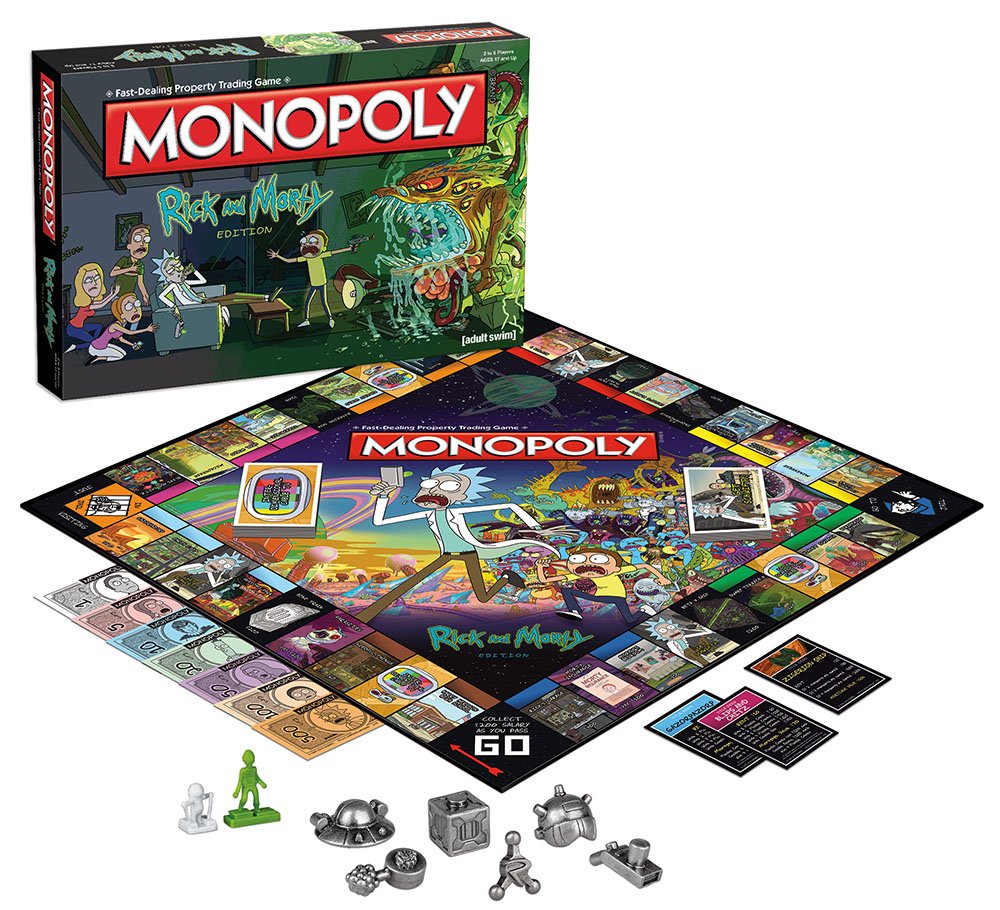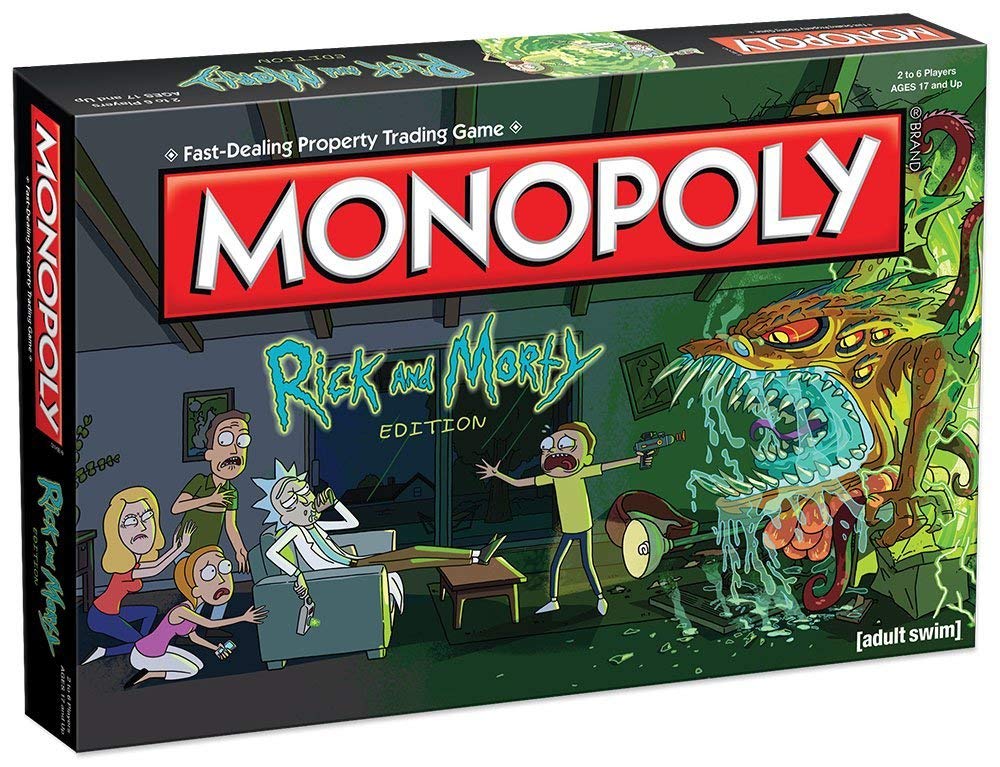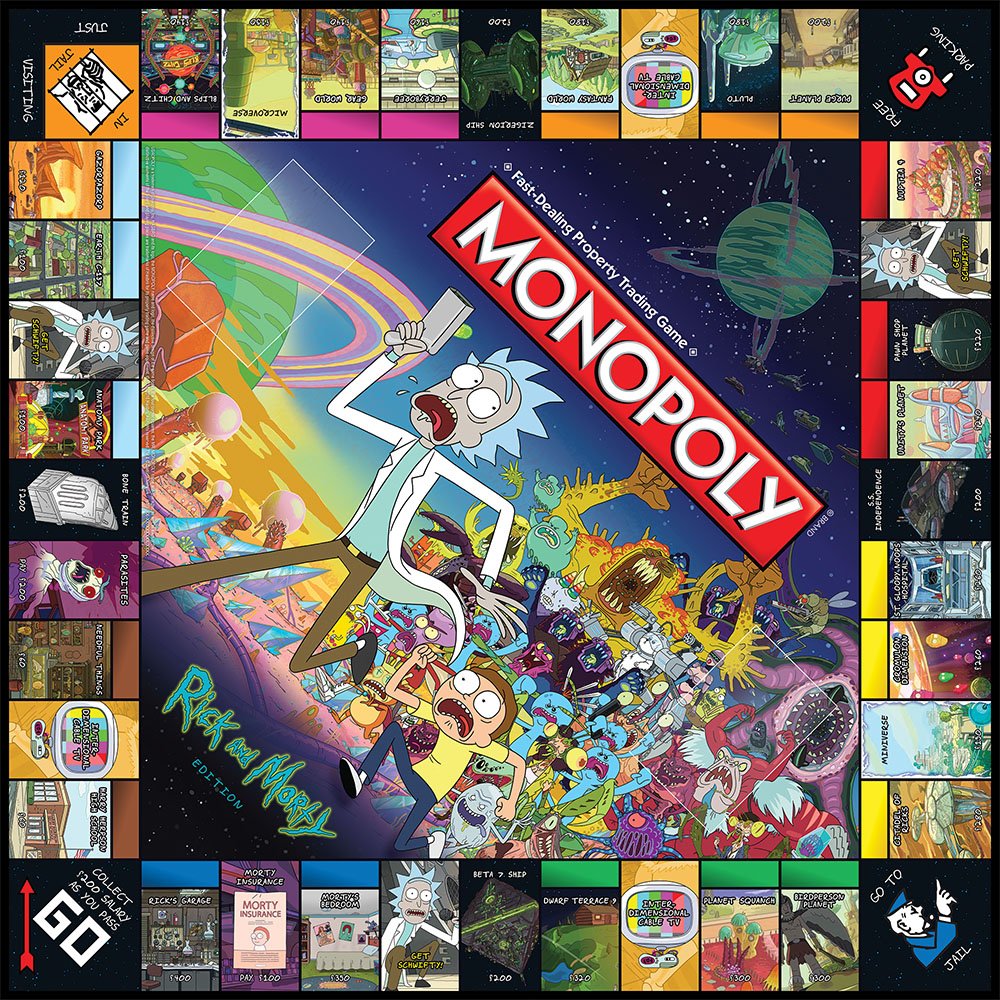 Monopoly Rick and Morty Board Game
---
Buy, sell and trade your way across the universe as you placidly enjoy a Monopoly: Rick & Morty game
The most bizarre series of cartoons becomes a board game for you to continue enjoying while cooking a new season of your show. Now you can enjoy a version of Rick & Morty Monopoly, with places from the series, customised cards and tokens with iconic elements from this cartoon series.
Conquer the universe and build floating cranks and Gooble boxes, which replace traditional houses and hotels, using your Flurbos to be able to charge more to anyone who makes a stop in your domains.