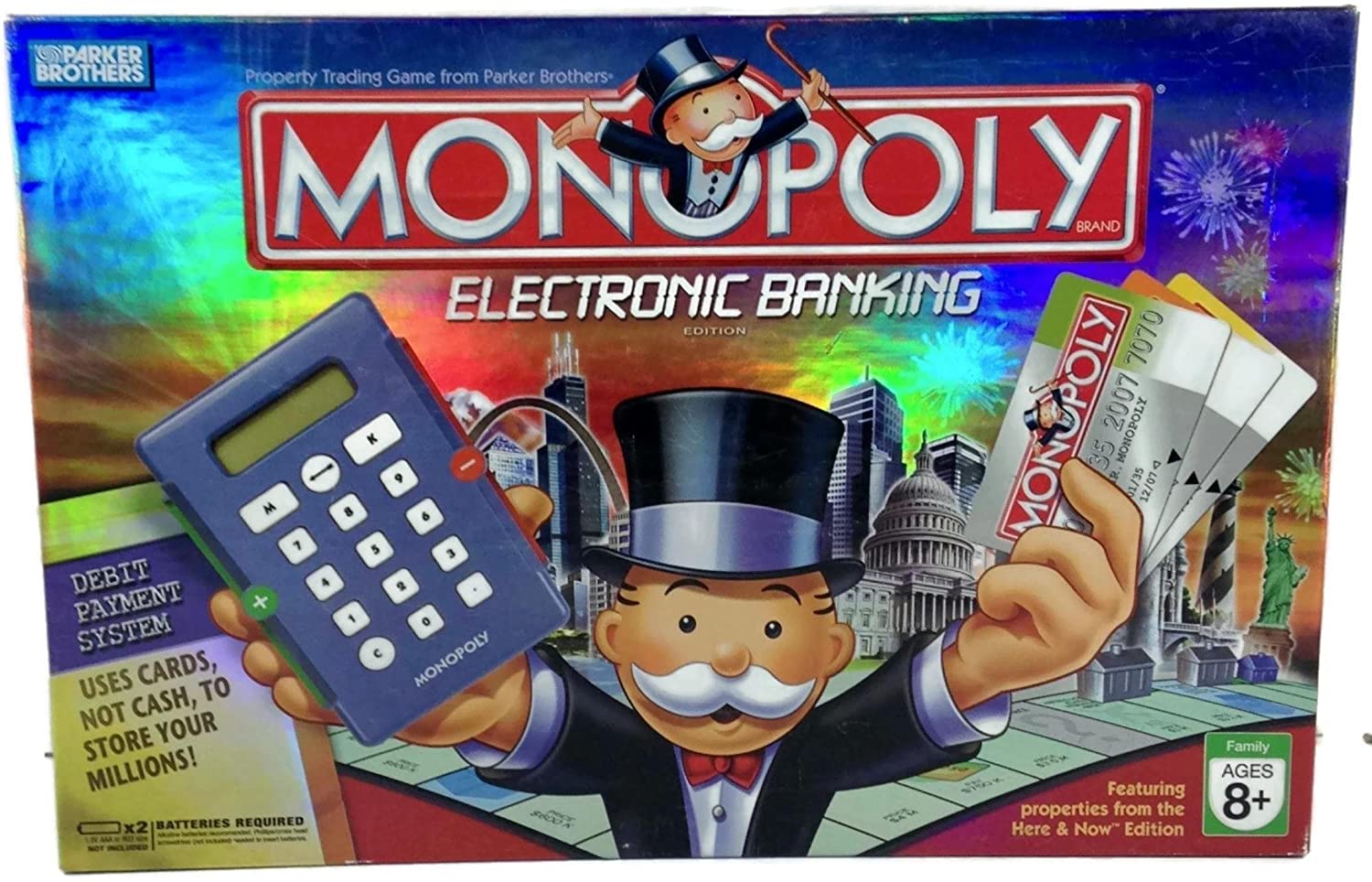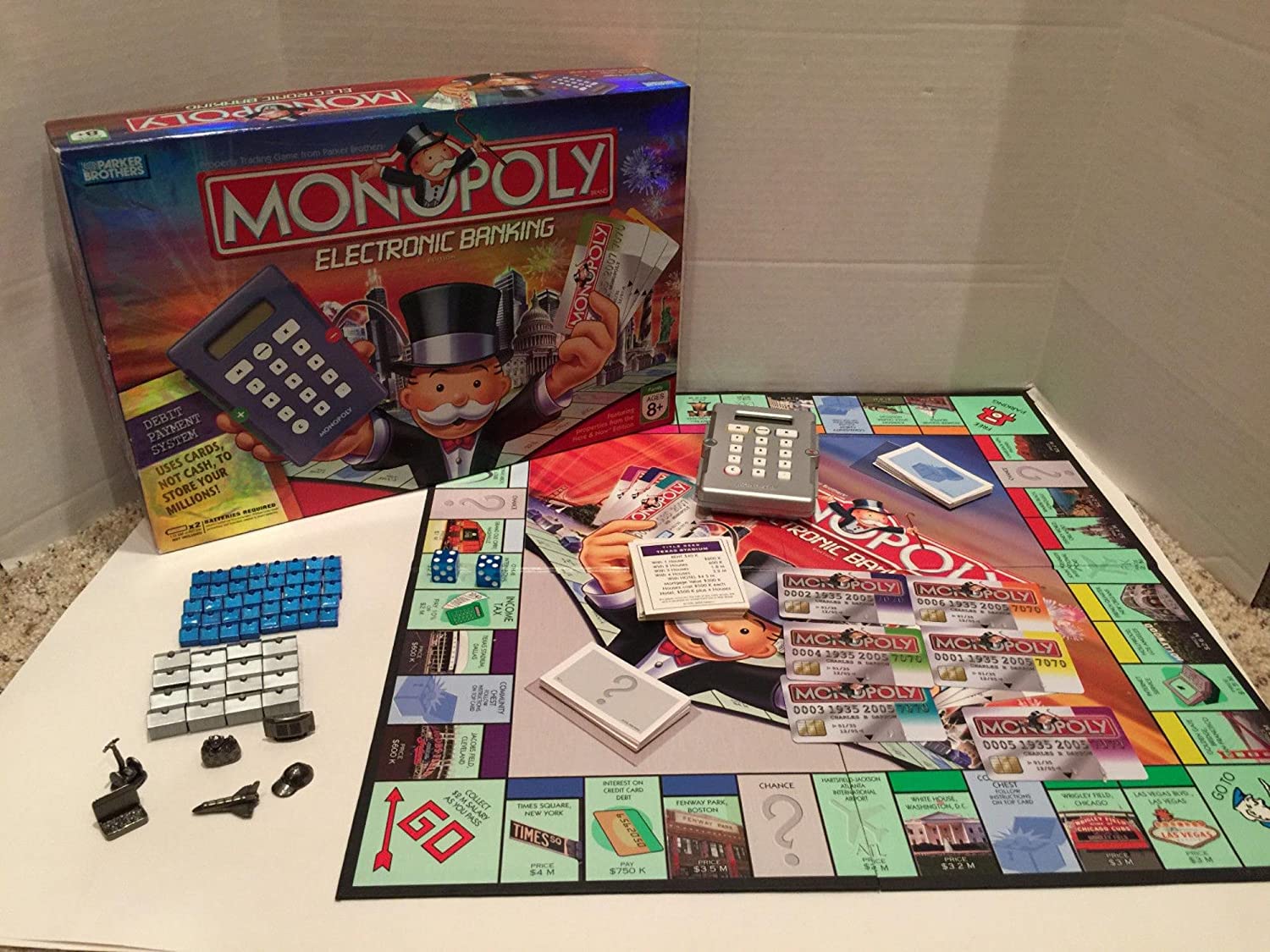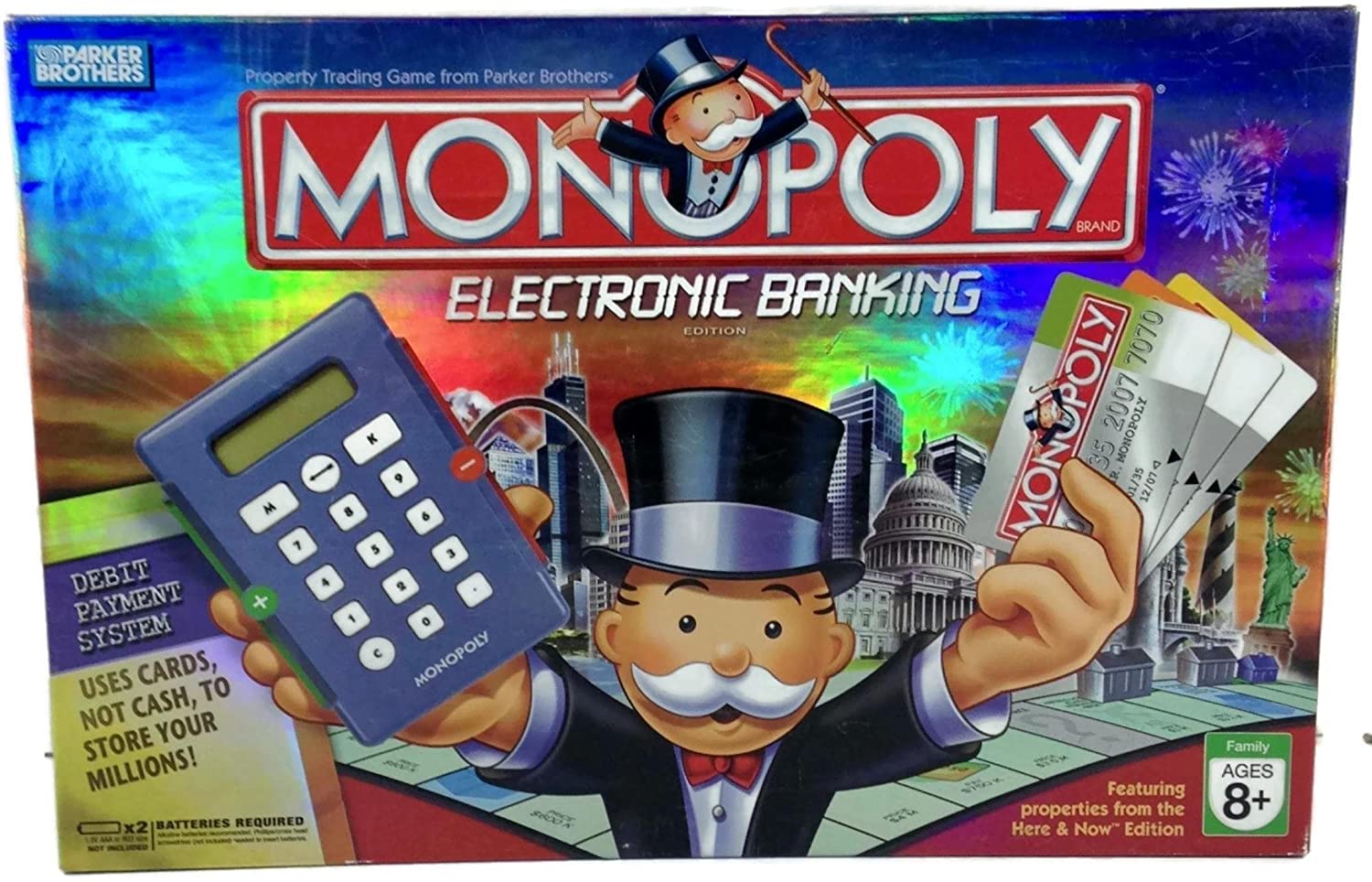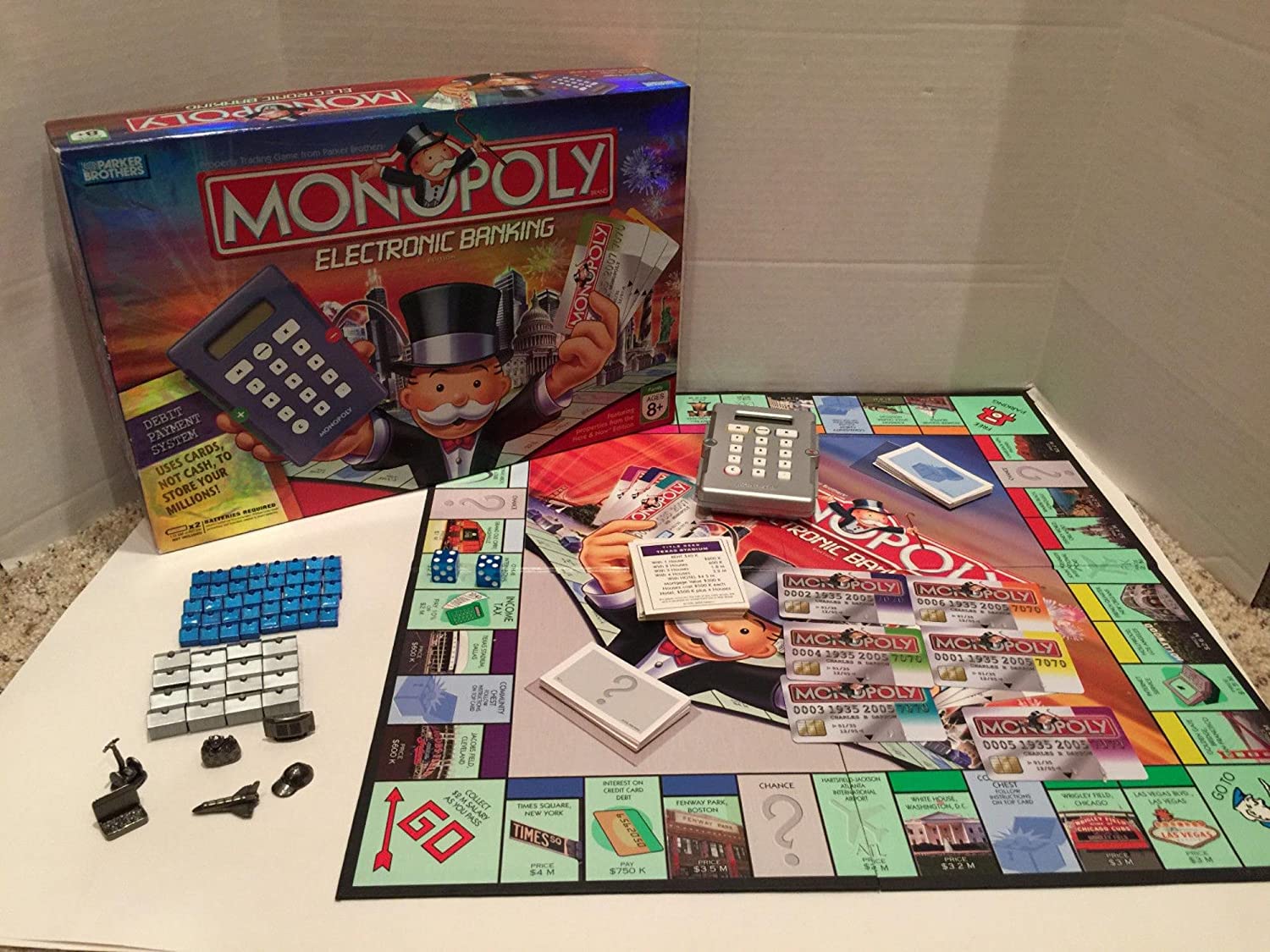 Monopoly Electronic Banking
---
A Monopoly without money? It is hard to imagine a game of Monopoly without one of the most representative elements of this franchise.
Well, this version Monopoly electronic banking edition without physical money, solves all the accounting through electronic banking, an idea at first strange but that with the passage of the rounds you will be familiar, to the point of only focusing on the game.
And it is that the absence of the money in paper does that everything goes but fast, to the point that the games before interminable are accelerated to a frantic pace.
Although this sounds radically different from the original Monopoly, this variation makes it possible for anyone to enjoy this classic game, without worrying about spending the whole afternoon losing while another player takes all the best properties, in definitely a purchase you will not regret.