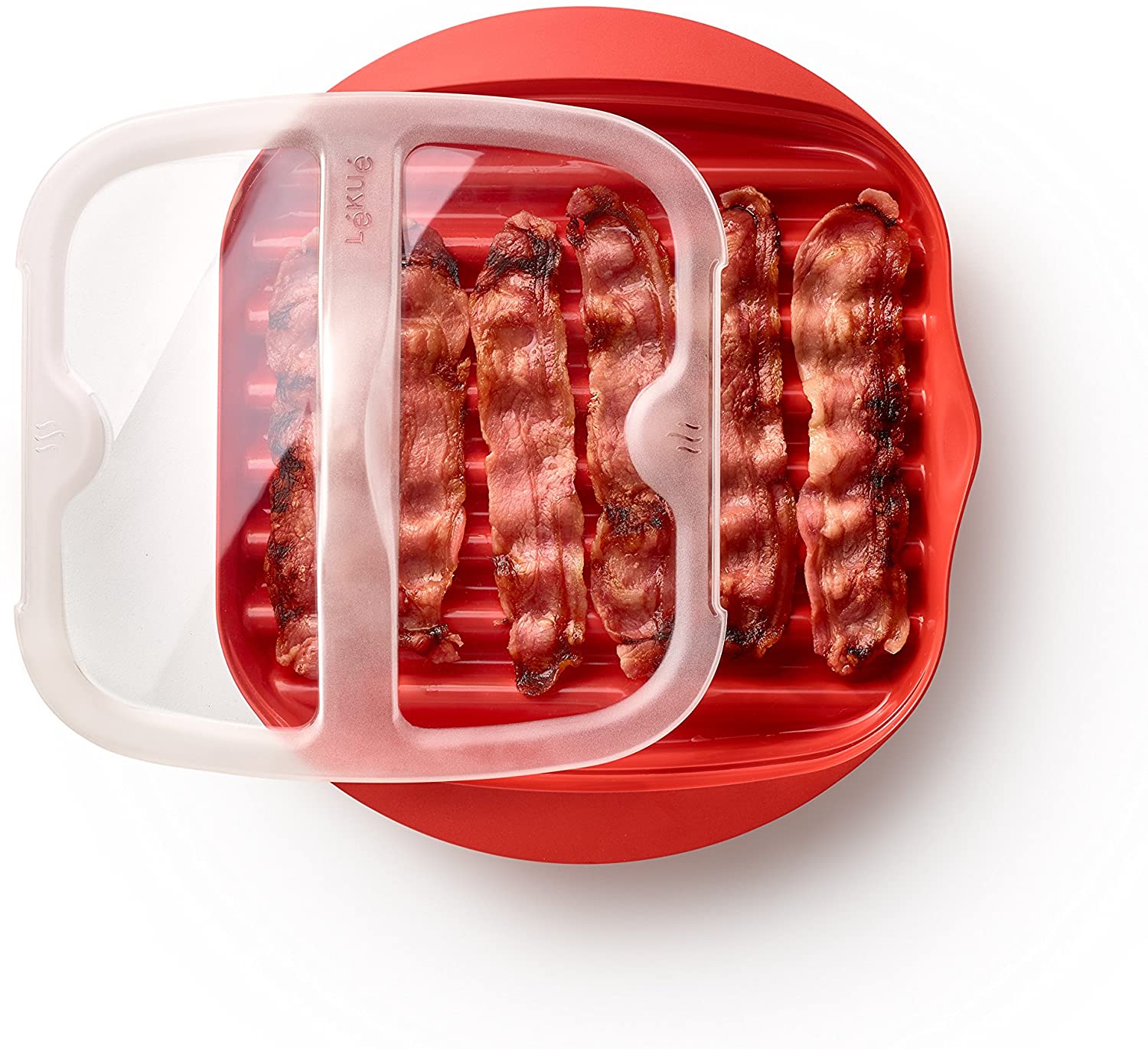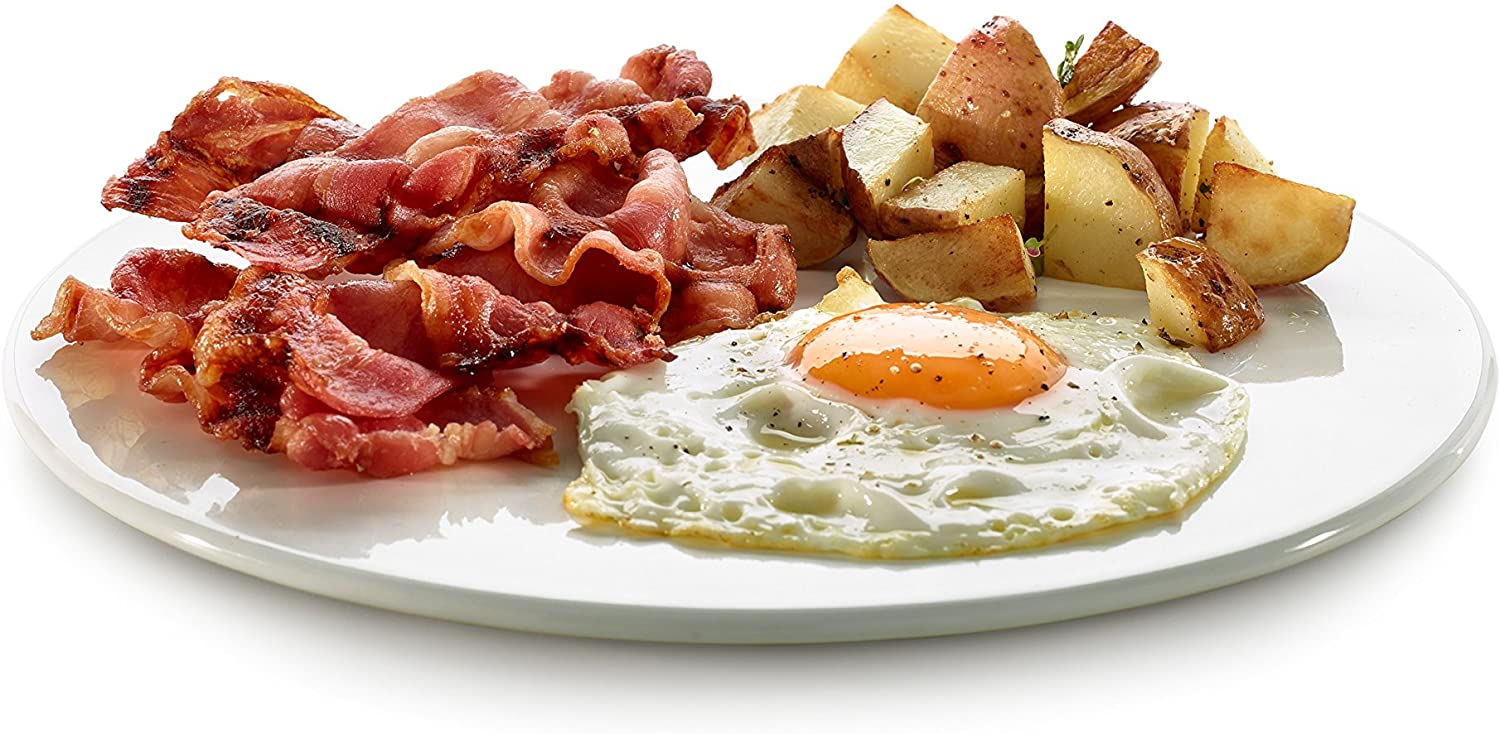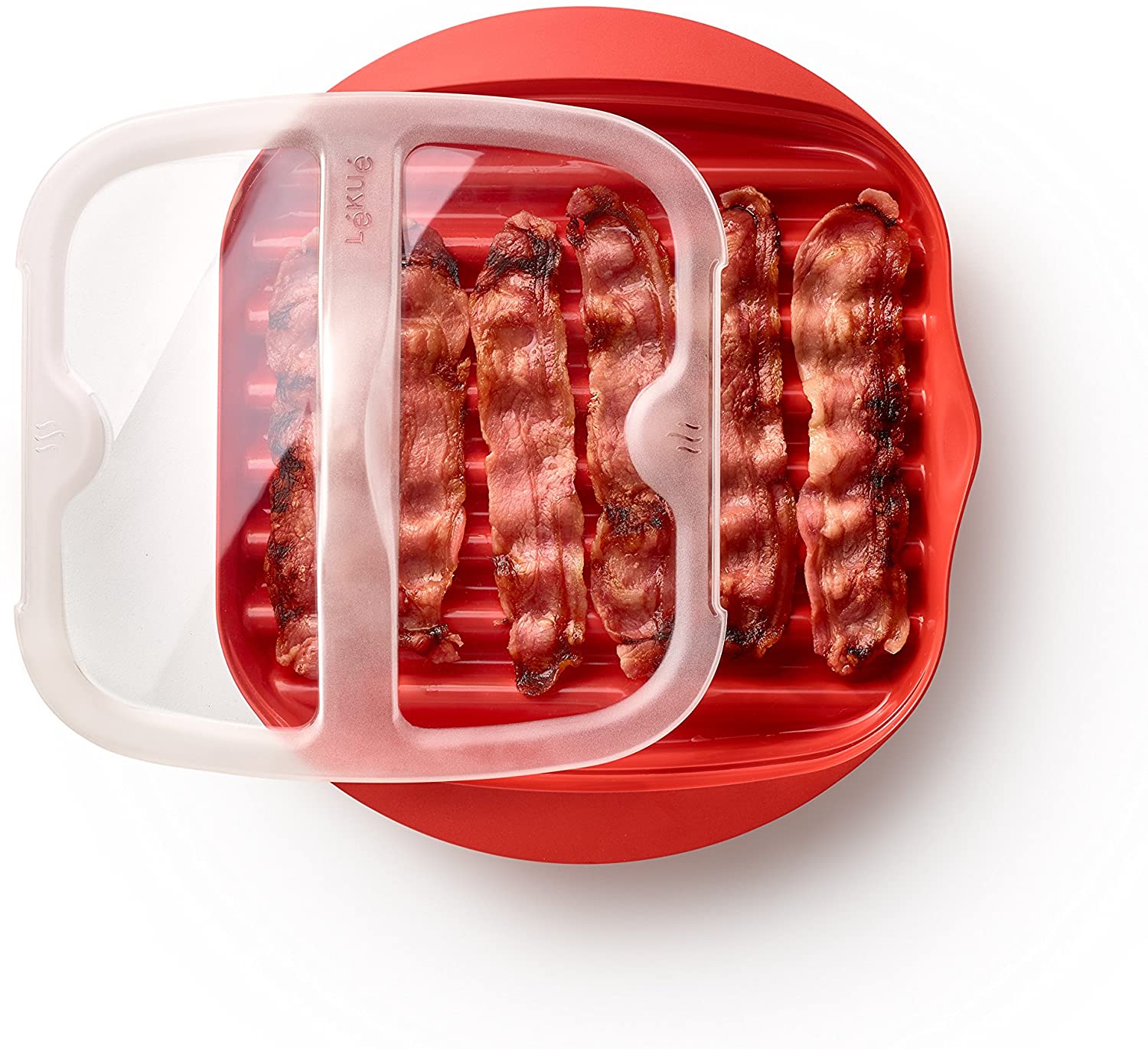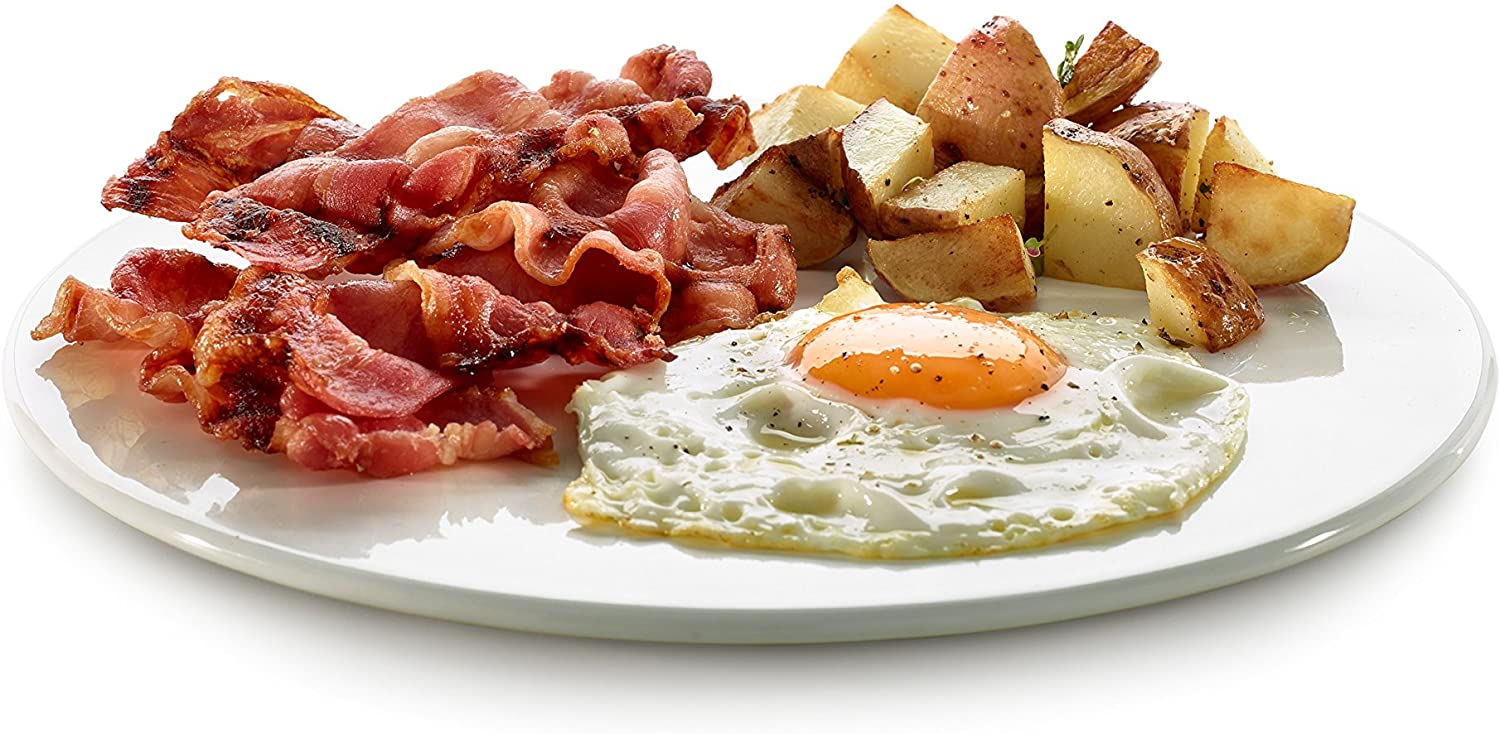 ---
You're a bacon lover, but you hate having to spend so much time and soap on leaving the pan perfectly clean, you just want to prepare a quick portion and forget about cleaning.
With this Bacon Grill you can quickly and easily prepare up to 6 slices in just 3 minutes.
Without leaving the microwave mess, full of fat so characteristic of this delicious delicacy from the pig, with less odor and with the advantage of easy and quick cleaning.
In addition, this ingenious container has a useful feature, which is that its wavy shape separates the excess fat that drains when the Bacon is heated.
This way the Bacon will always be crunchy and tasty, highlighting its own characteristics.
Although it can always be left a little less done by regulating the time in the microwave.
Key features:
Dimensions: 28 x 24.9 x 5.8 cm
Weight: 263 g