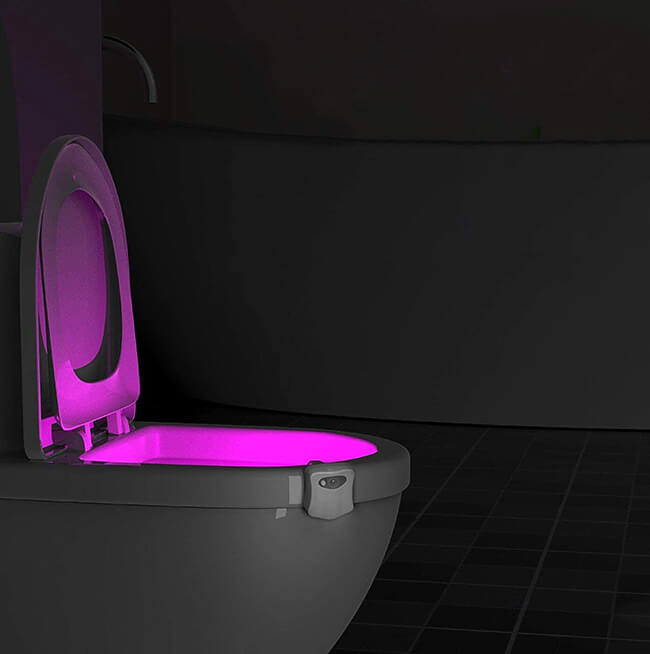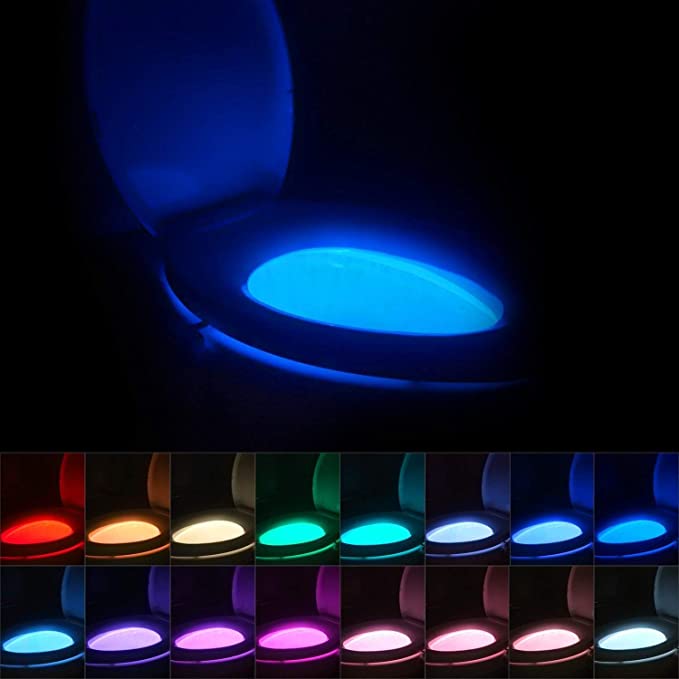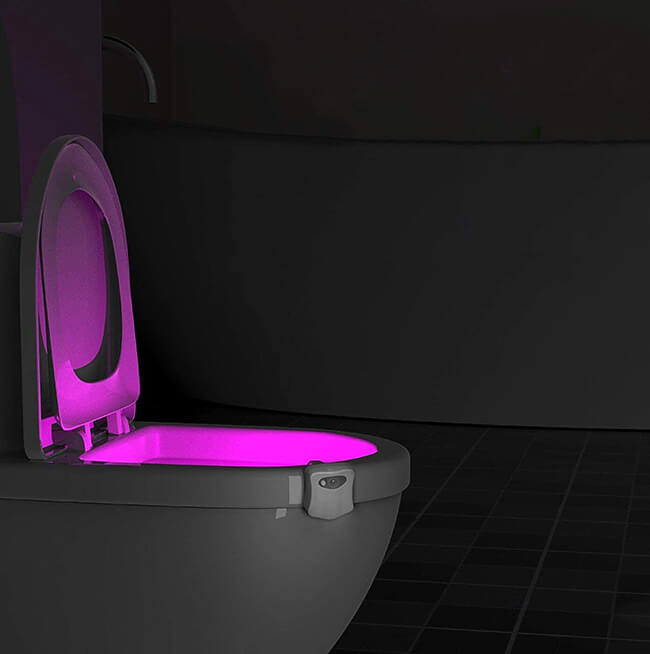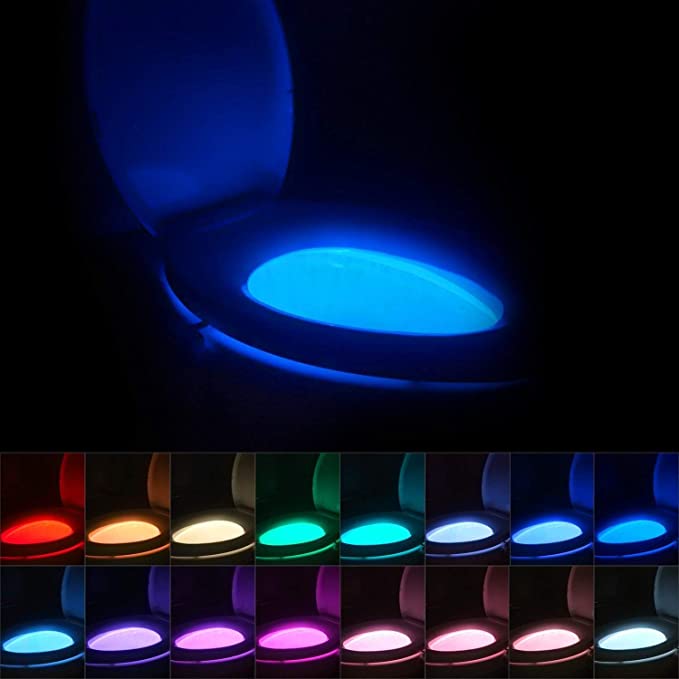 LED Toilet Light with Motion Detection
---
An ingenious solution to a problem as old as life itself, like going to the toilet at night without turning on the light and waking everyone up.
With this Motion Detection Toilet Light you can go to the toilet quietly at night, without interrupting anyone's sleep.
Perfect for absent-minded guests who can't find the switch in the middle of the night.
Discreet and easy to install, plus with programmable colors, the light will automatically turn on once the sensor detects movement within a range of 1.5 meters and will automatically turn off once you leave.
Key features:
Easy to use
No tools required for installation or removal
Total of 16 different colors and 2 light settings you can choose from
Suitable for any toilet