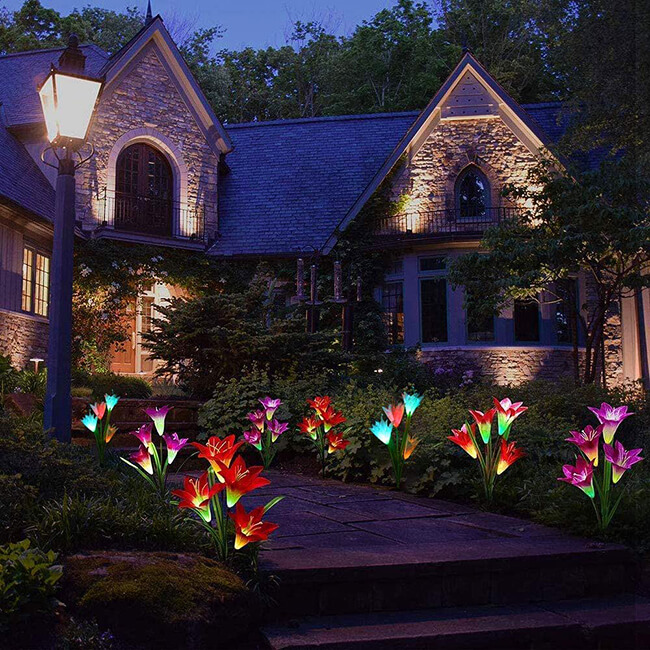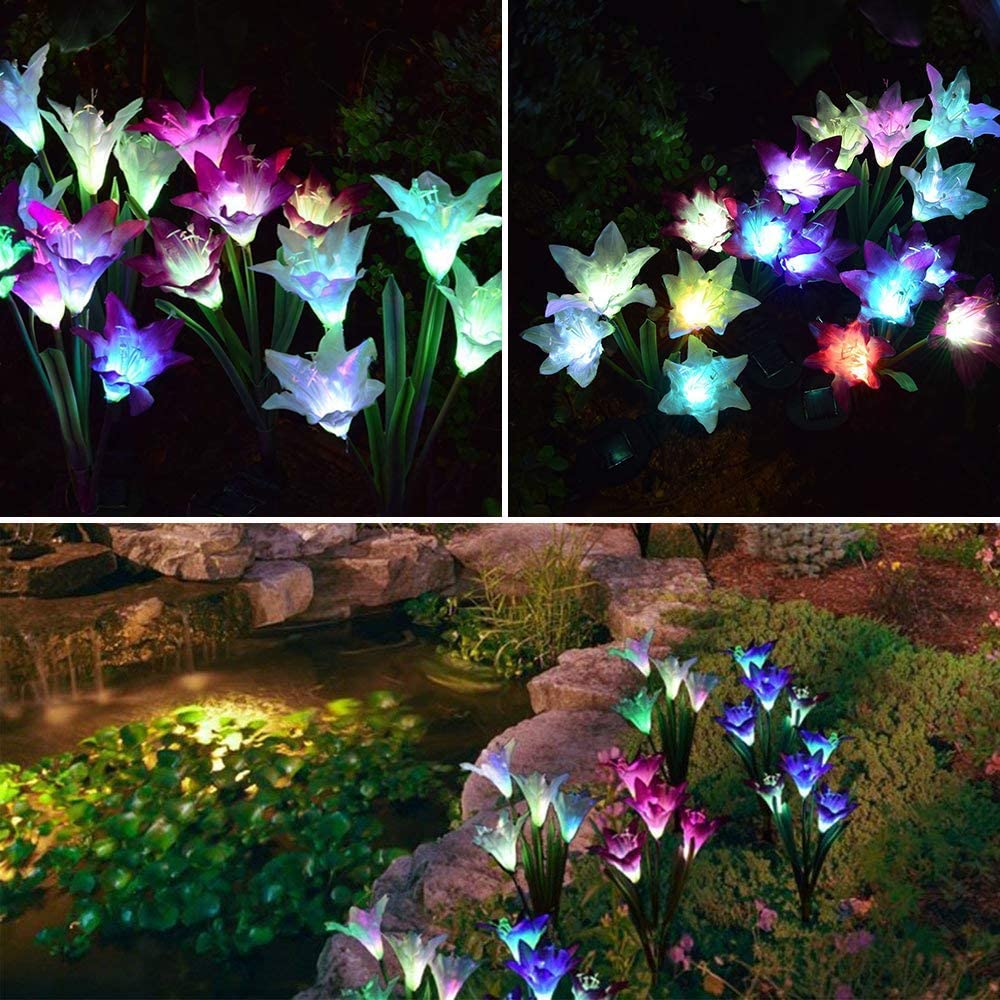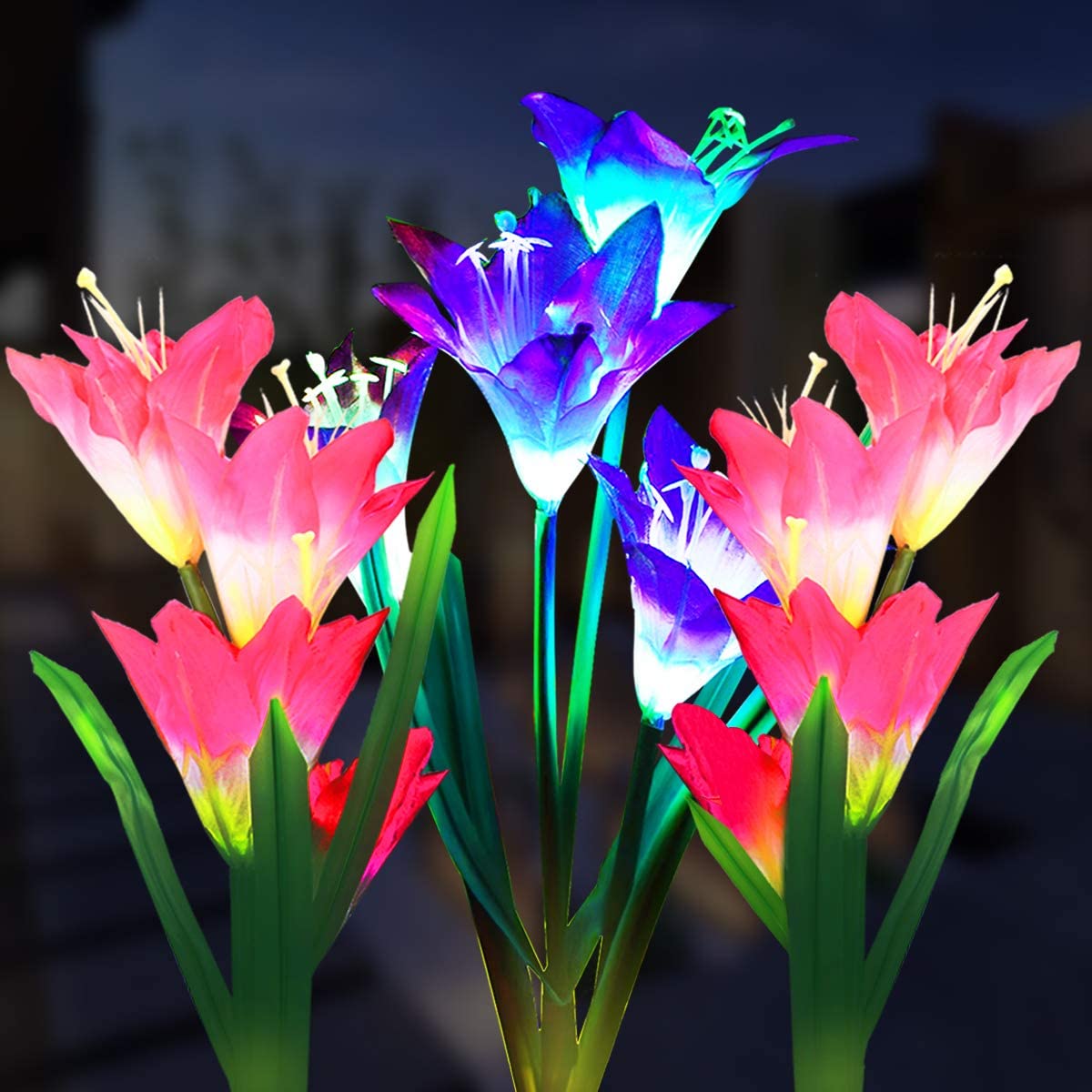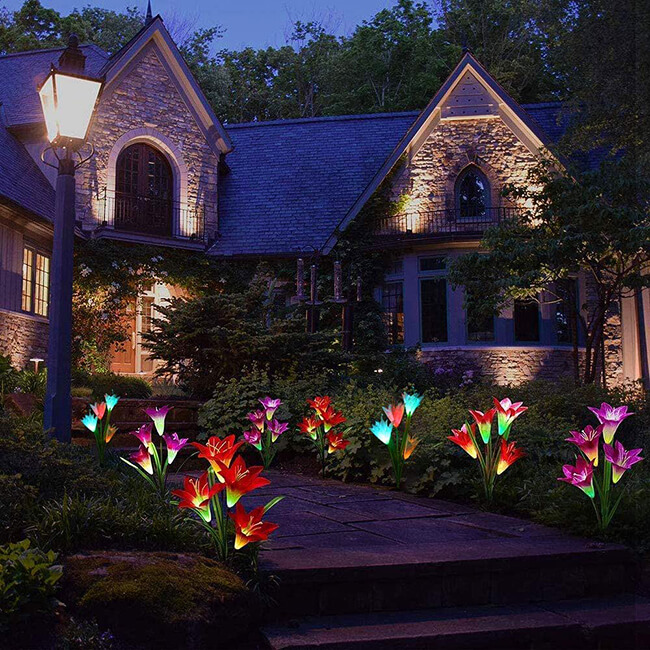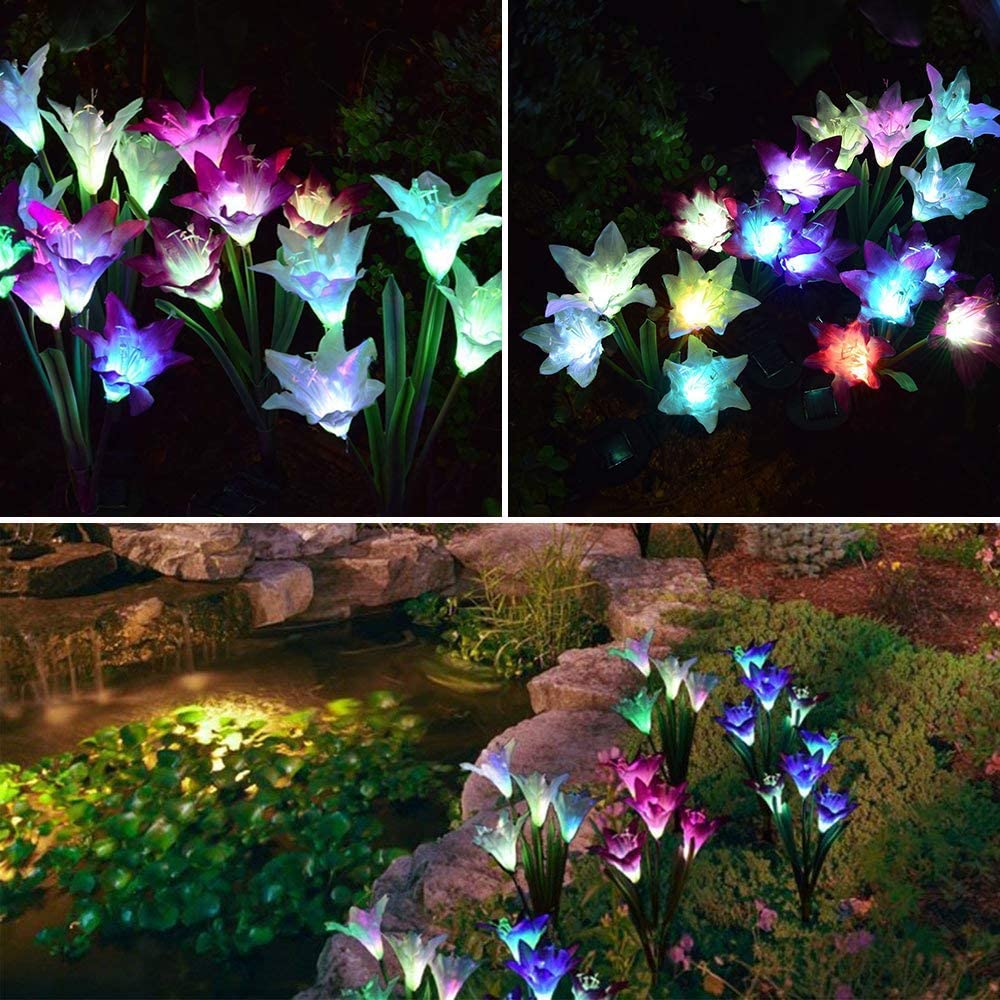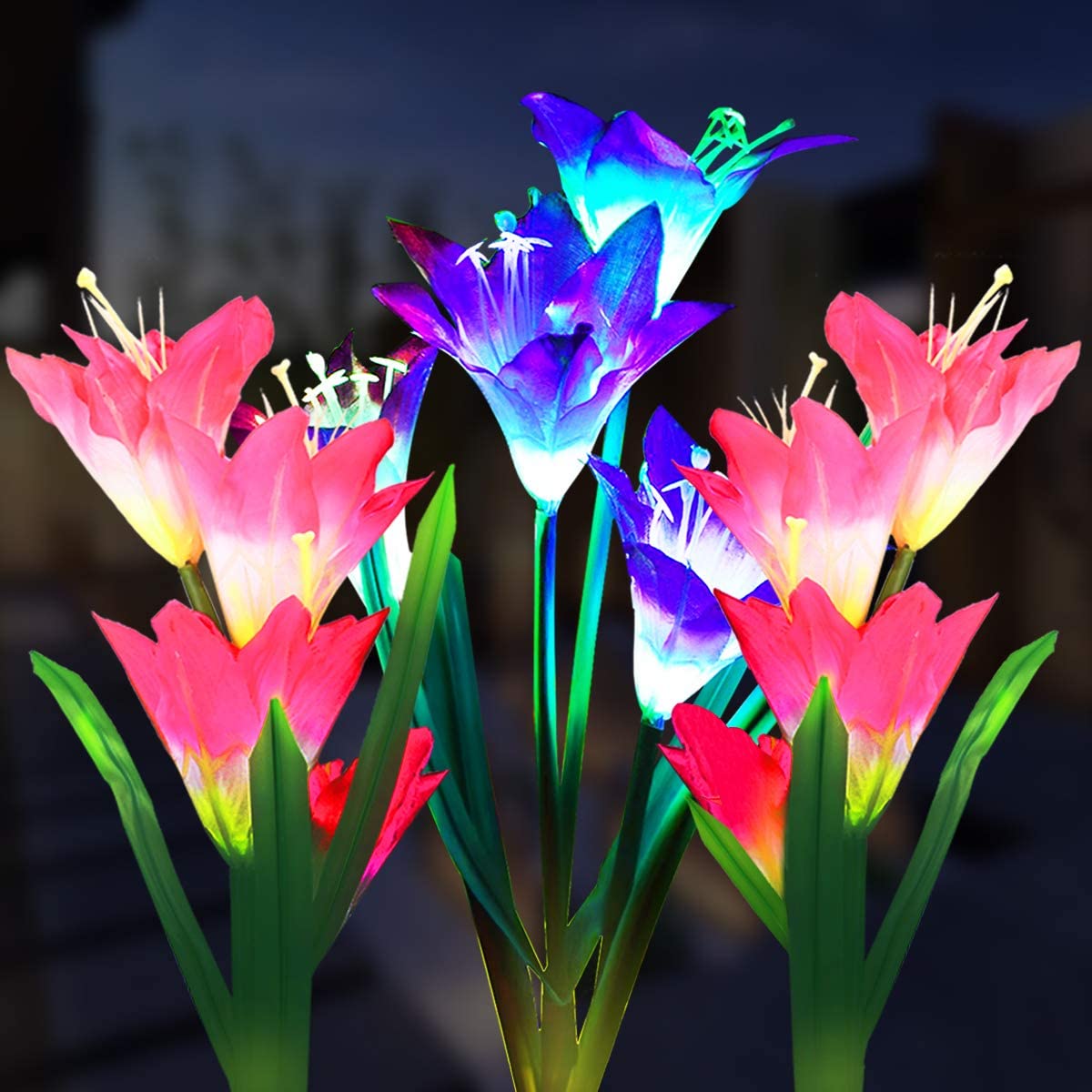 ---
Decorating the garden is always difficult, a plant here, a rock there, but after a certain point it is as if the options are exhausted.
Especially if you want to decorate with the night in mind.
Well, with these solar LED garden lights with 8 lily flowers that change color, you can give a magical touch and give a surreal atmosphere to a rather everyday space.
Easy to install, no wiring or external electricity required, just place the solar lights on the ground and keep the solar panel in a good position to receive maximum sunlight.
Resistant and durable, so you can forget about bad weather and enjoy its soft lighting all year round.
A nice and curious ornament to beautify the garden and complement the vegetation.