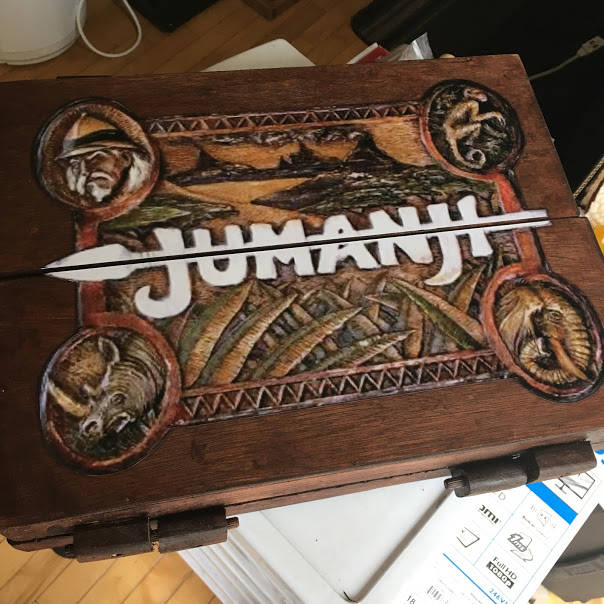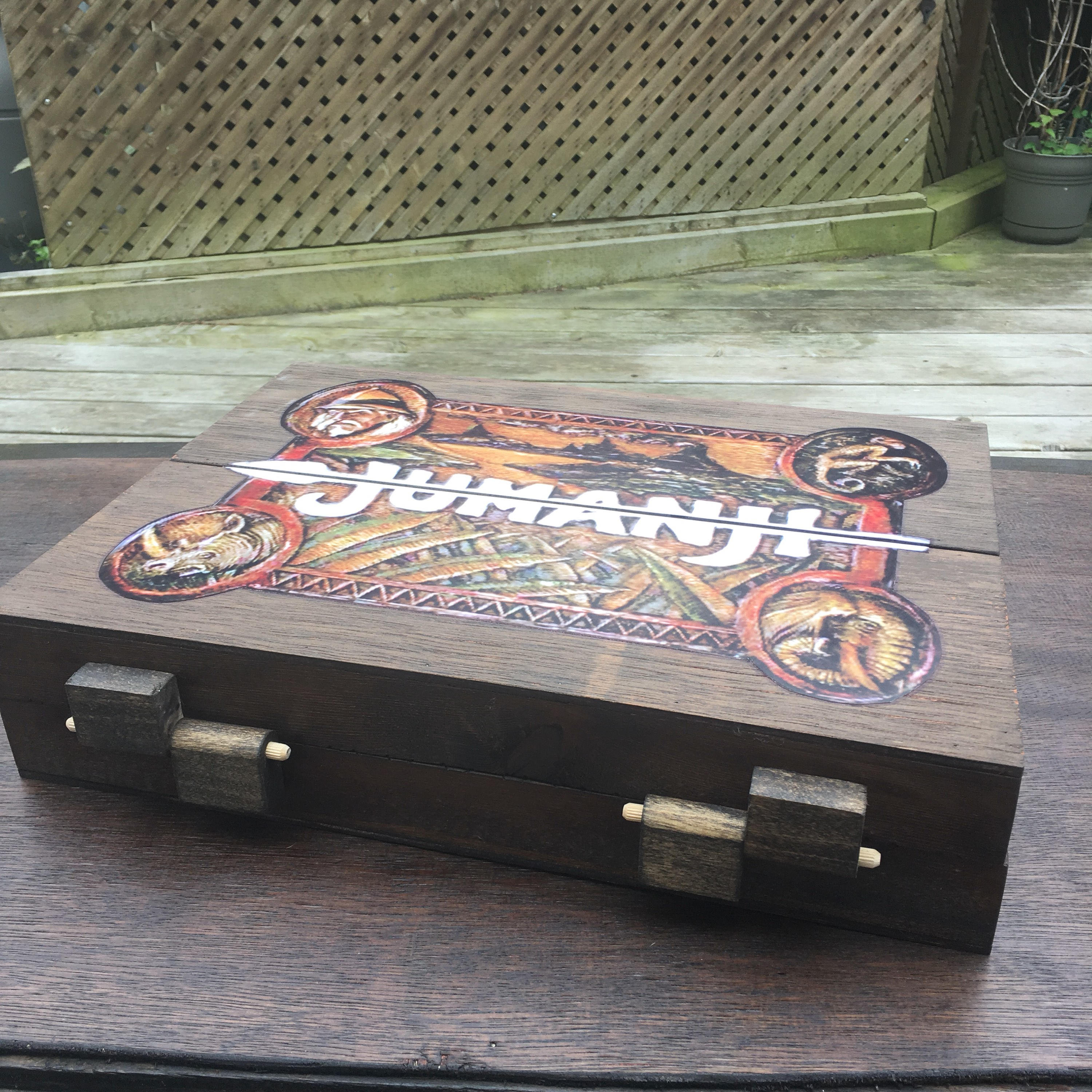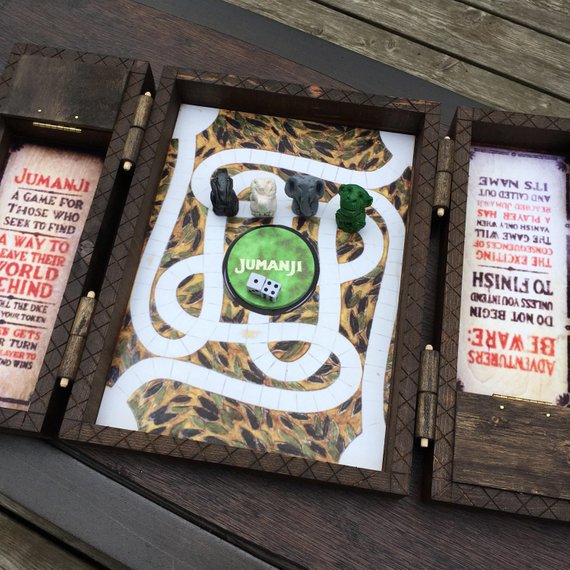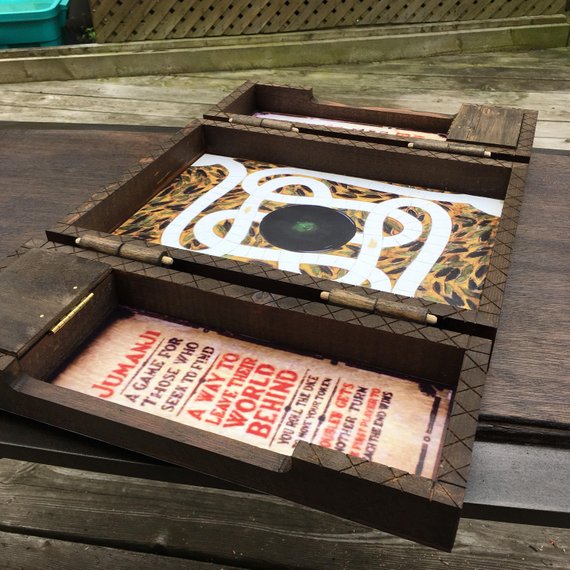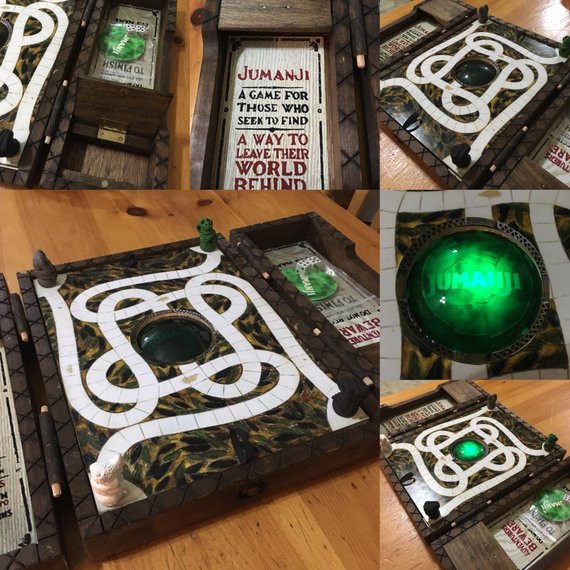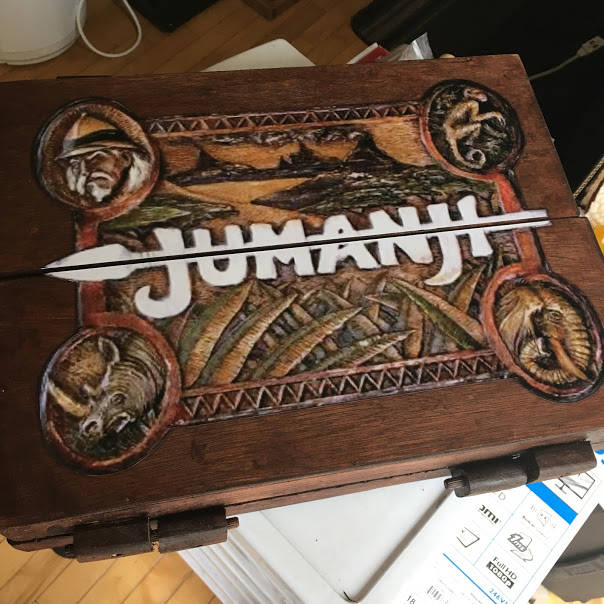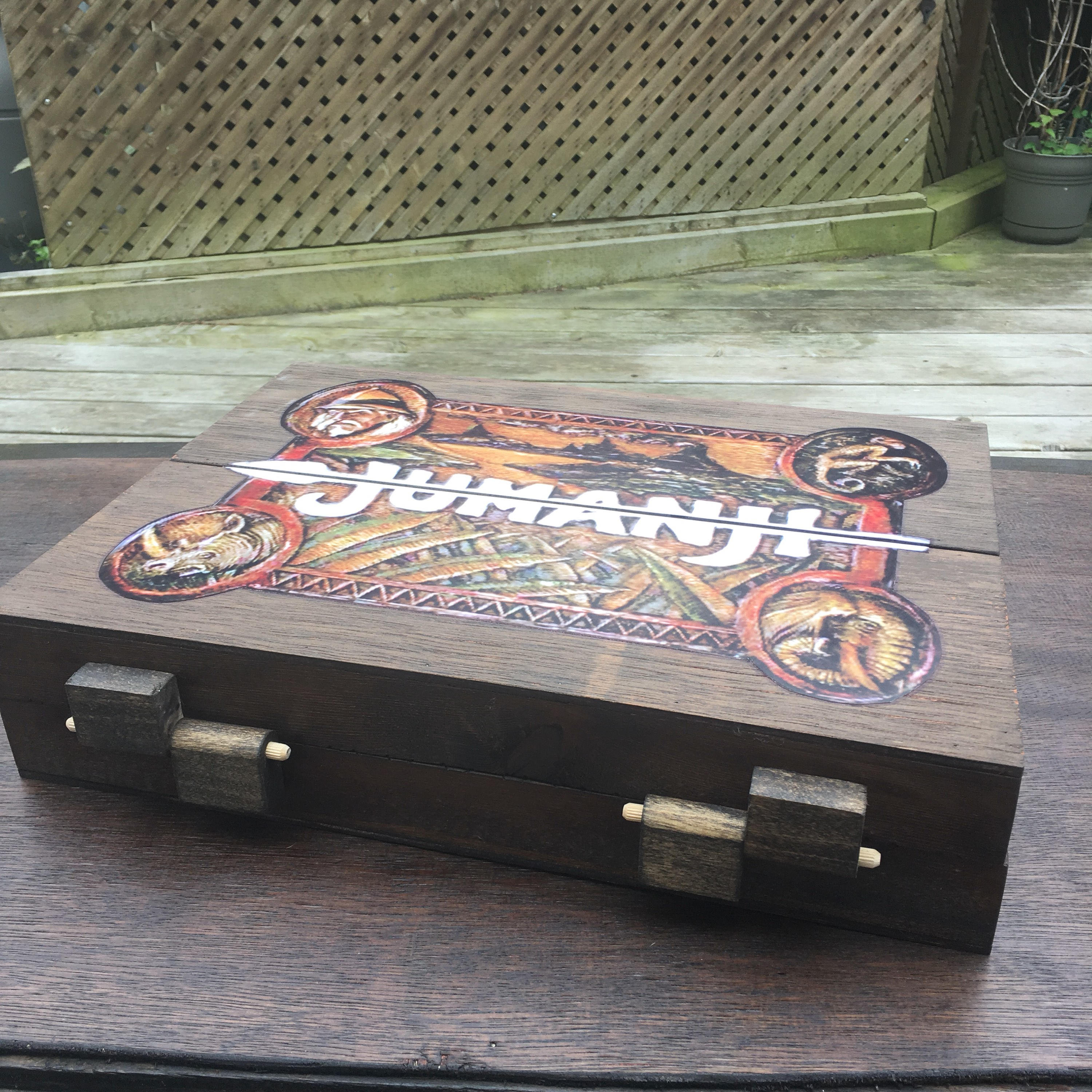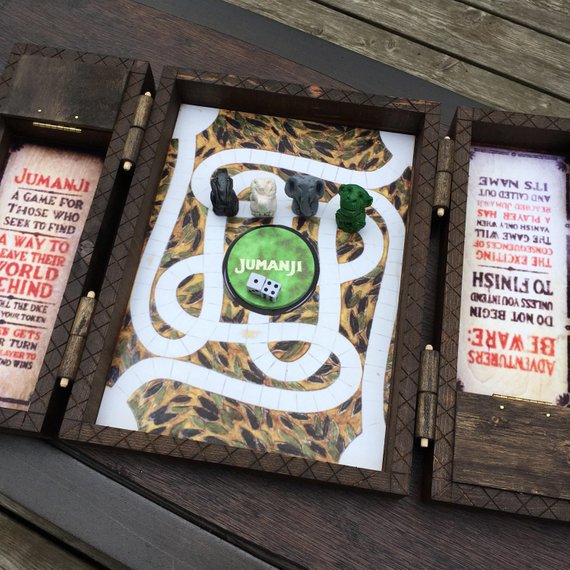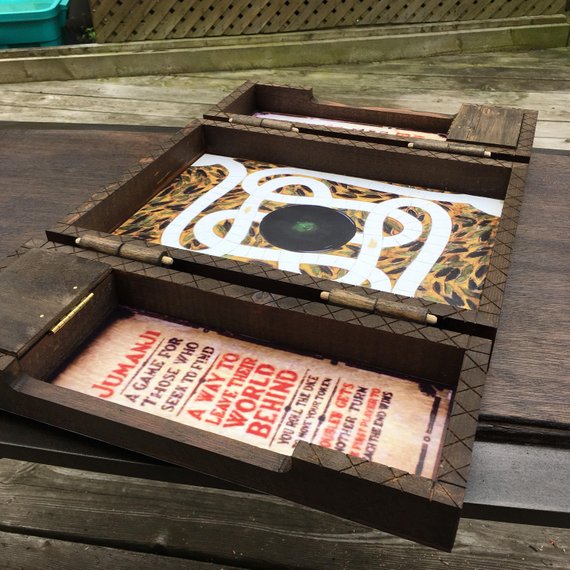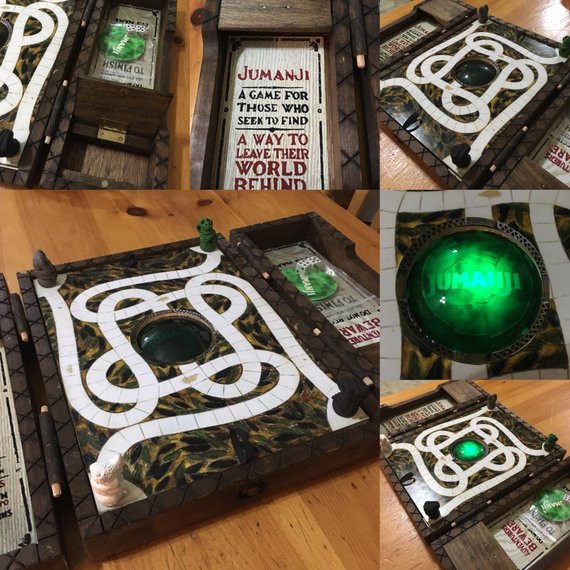 Jumanji Inspired Wooden Board Game
---
Any child of the mid-nineties dreamed (despite the catastrophic consequences it could have for his integrity and that of his friends) of finding the game of Jumanji in a hidden corner of his house and play.Do you remember the set of Jumanji pieces we put in earlier?
Now you can also have this incredible replica of the most famous board game in the world of cinema.
Game, from which obviously the fearsome hunter is not going to come out to chase us, nor is he going to turn us into a monkey. We know, it doesn't have as much emotion as the original, but the pieces can also move by themselves on the board and you'll hear some sound effects that appeared in the movie (although the latter depends on the version of the game you choose).
Take home a little piece of that movie you fell in love with when you were just a kid.
Key features:
Handmade
Materials: wood, dice, cards, printed, Polymer clay, handmade, painted, stained, cedar, dark walnut
Two versions; classical and deluxe (lights and sounds)