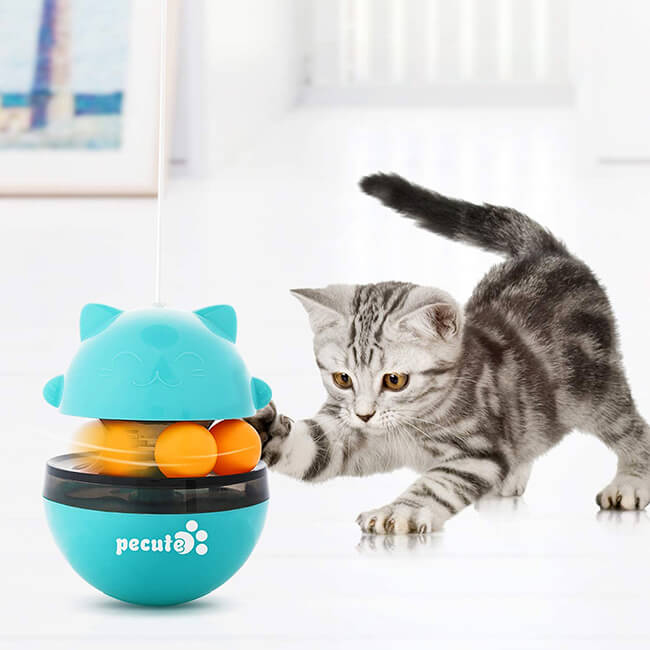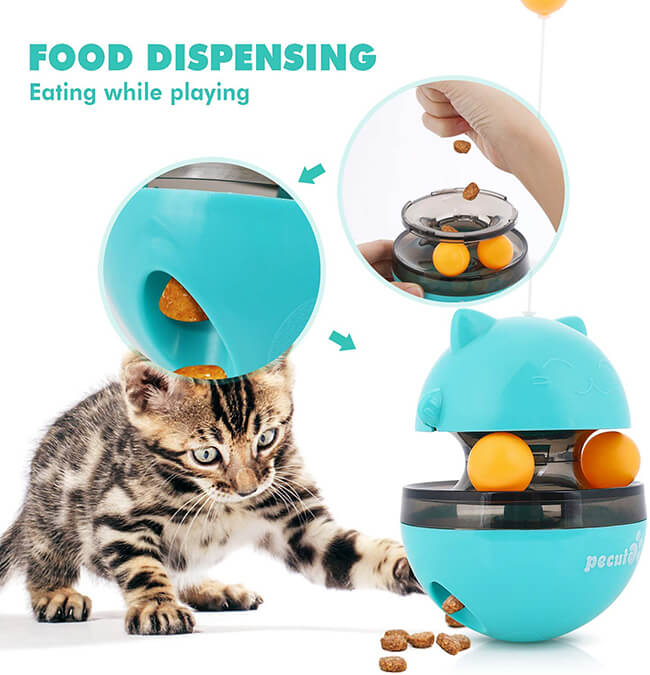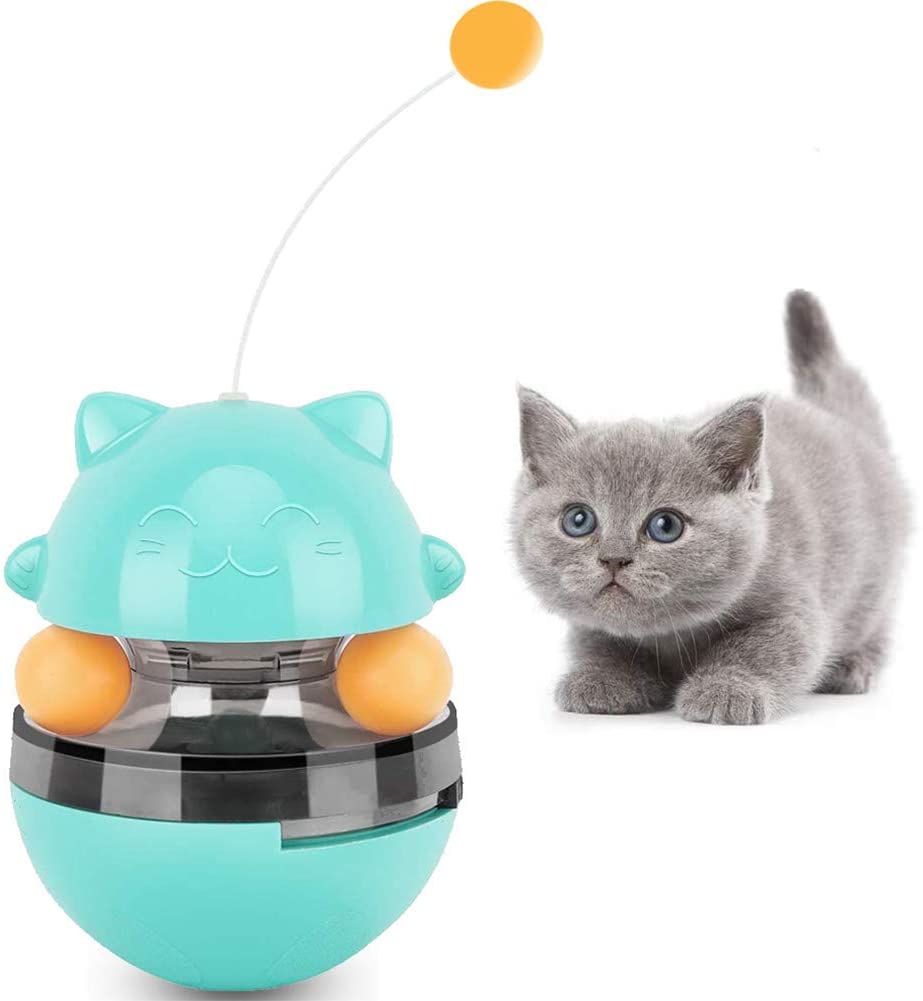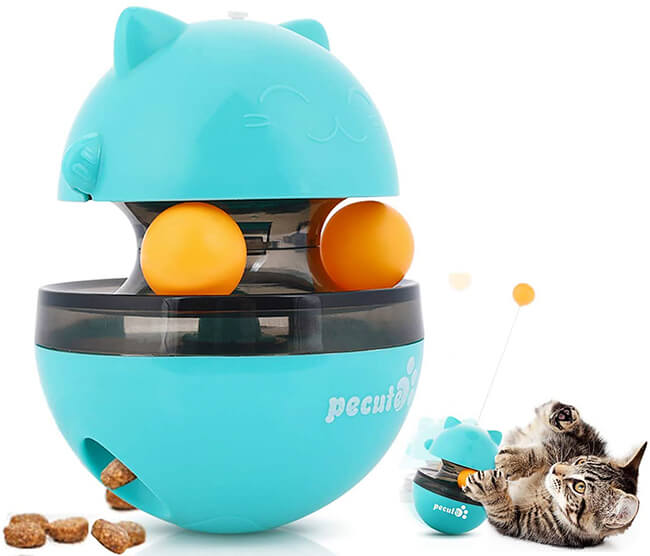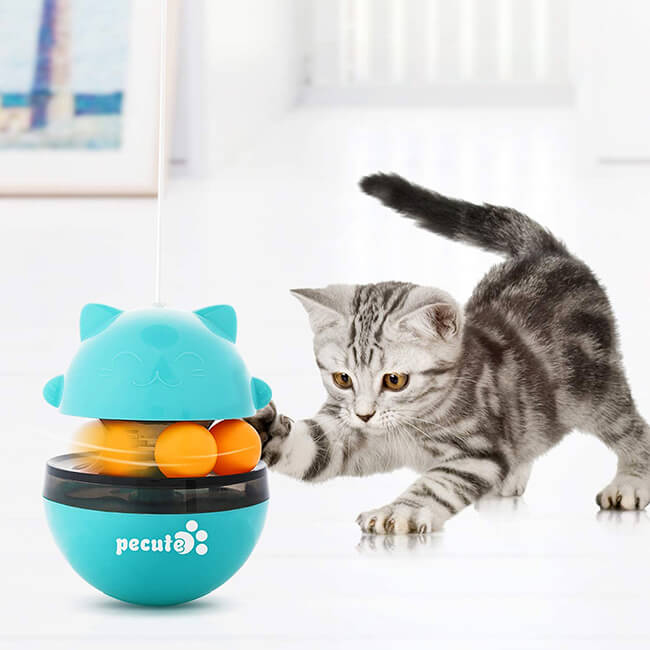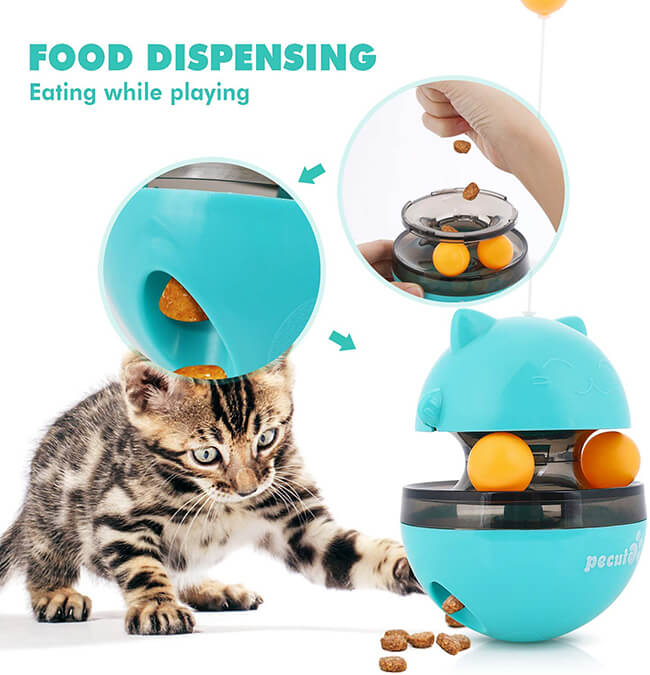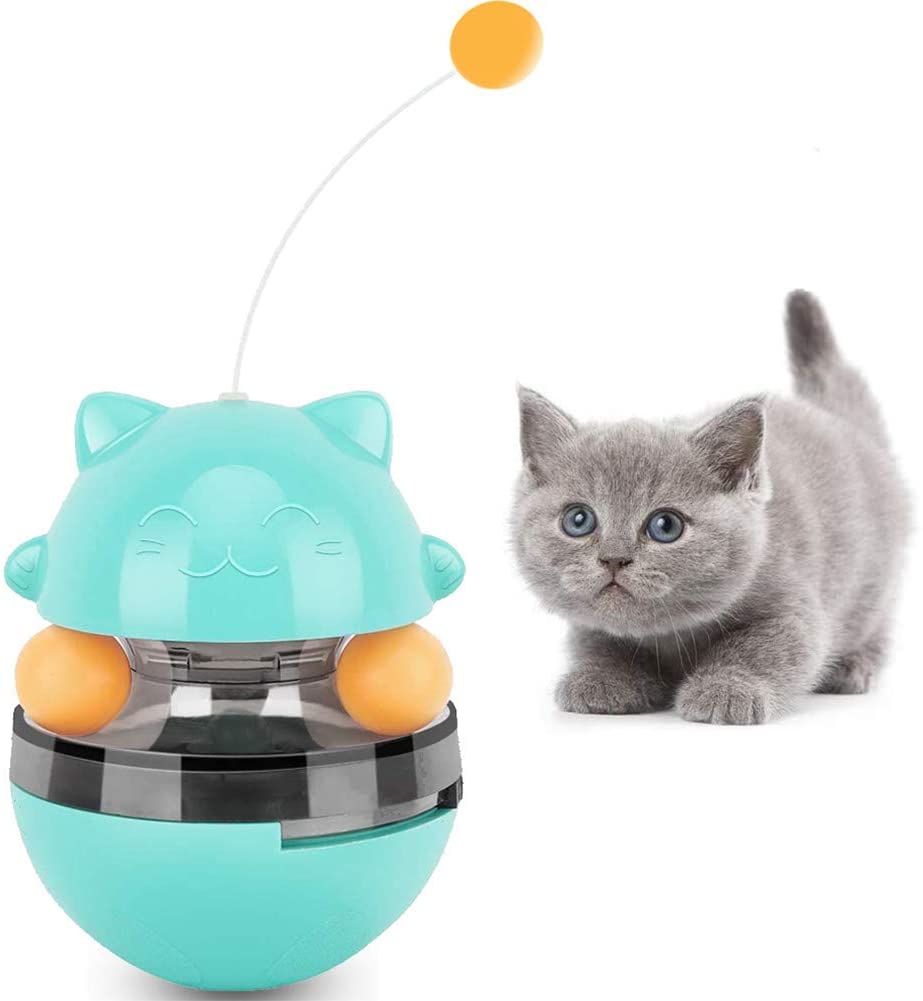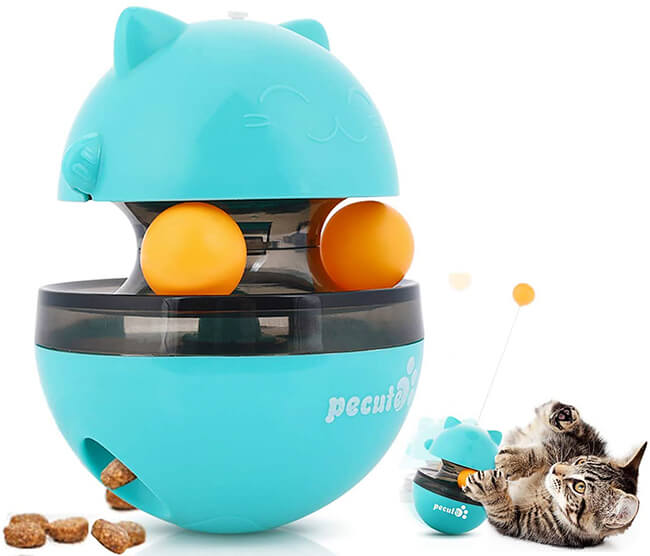 Interactive Cat Toys 4 IN 1
---
If you are a cat lover but don't have enough space for them to play.
This toy is ideal for your cat, it has a rotating drum, two rotating balls, food dispenser and a cat toy stick.
Put snacks in it to encourage your cats to play and with the feeding function, which allows the cat to get snacks with a push, it helps your cat to exercise and maintain good health.
The upper and lower parts of the flip toy are made of environmentally friendly and easy to clean materials, plus the transparent material in the center allows the cat to see the snacks inside and be easily spotted.