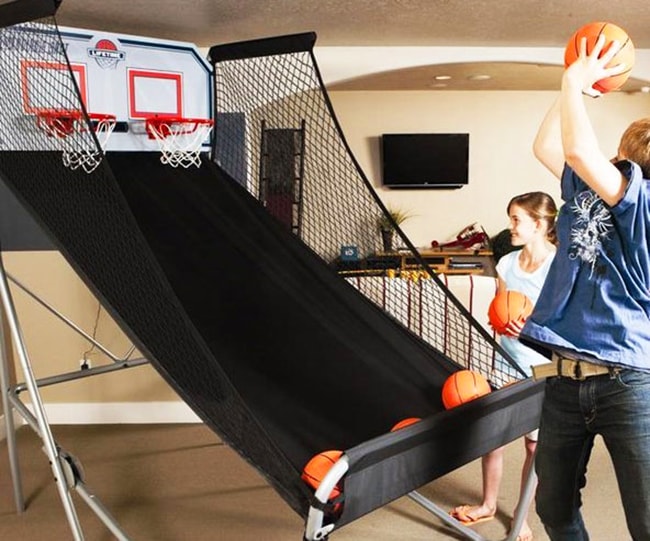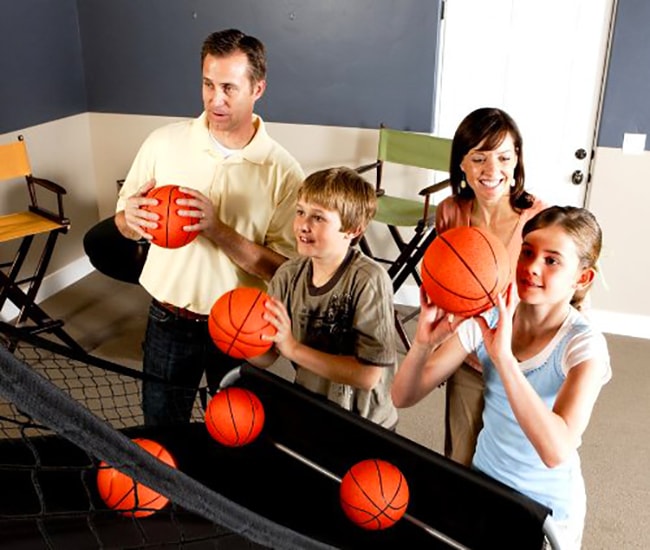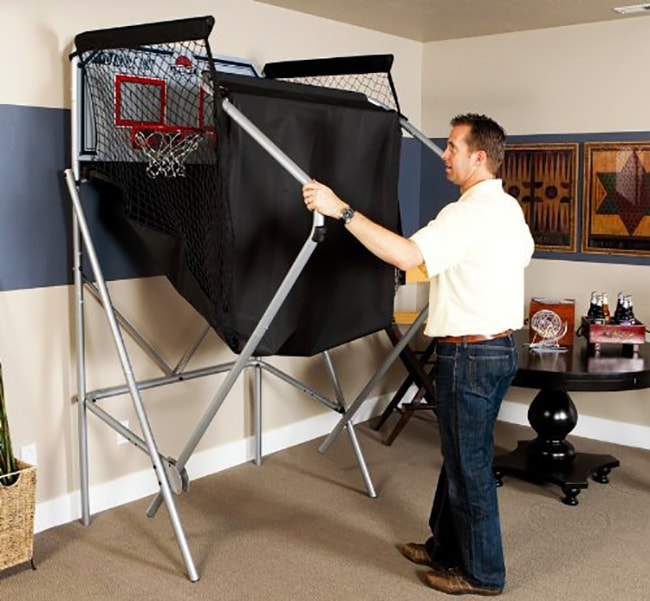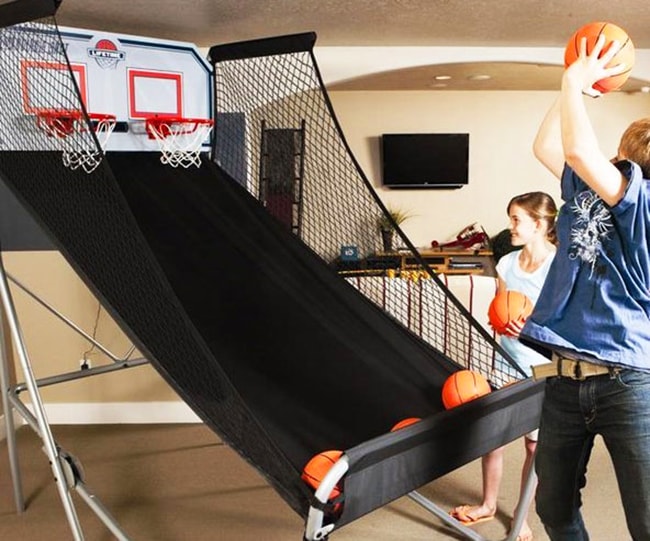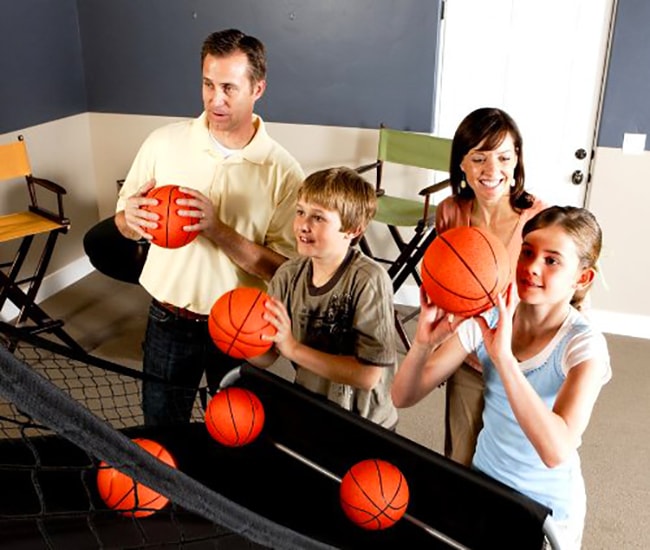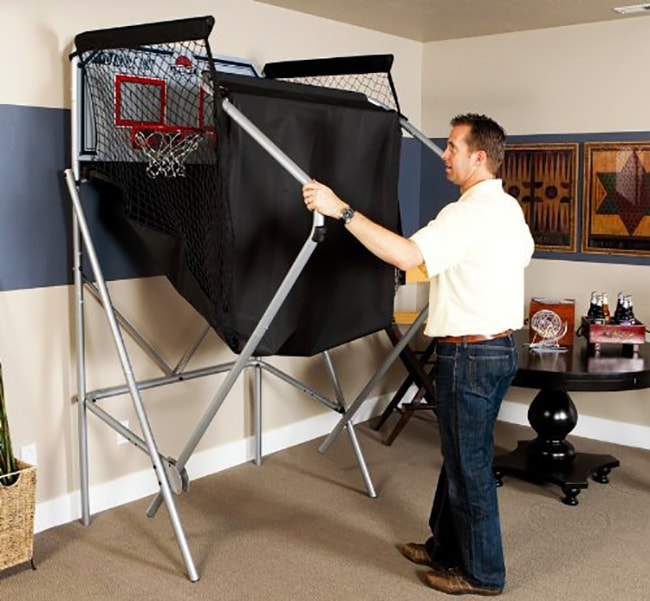 Indoor Arcade Basketball Game
---
I remember those nights at the arcade as if they were yesterday. There was nothing more fun than competing against a friend to see who could shoot the most shots at the basket and get the most tickets.
Now you can bring that fun into your living room with this arcade basketball game. A simpler version of the electronic games that used to be seen in game rooms, but which is equally useful for enjoying some arcade basketball games with our friends or family.
The baskets and the whole set are retractable, so you can save the game after each game. This way you don't have to worry about it taking up too much space in your living room, or in your game room if you've set up one. No one will have an excuse to complain about a game so fun that it will keep us entertained for hours and hours.