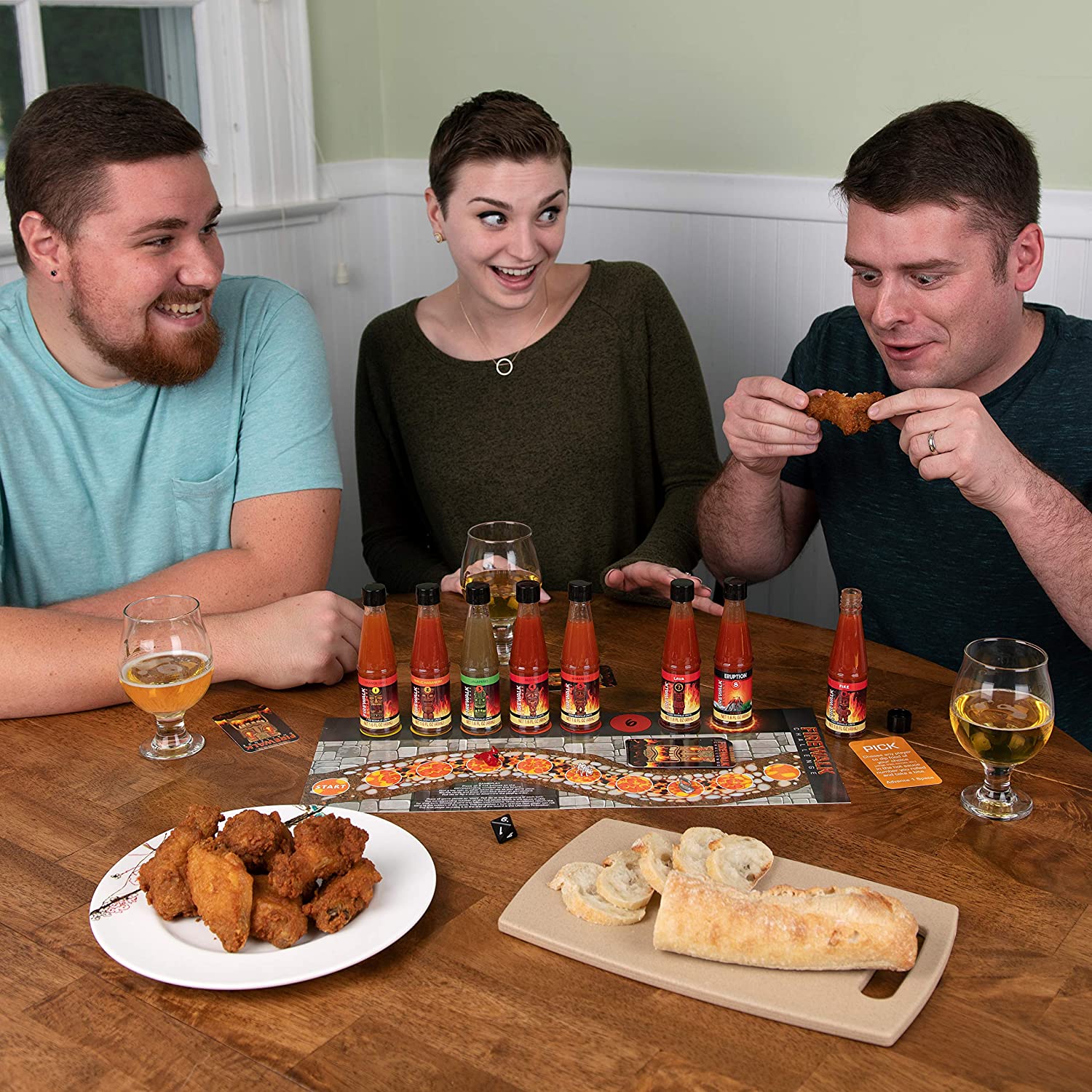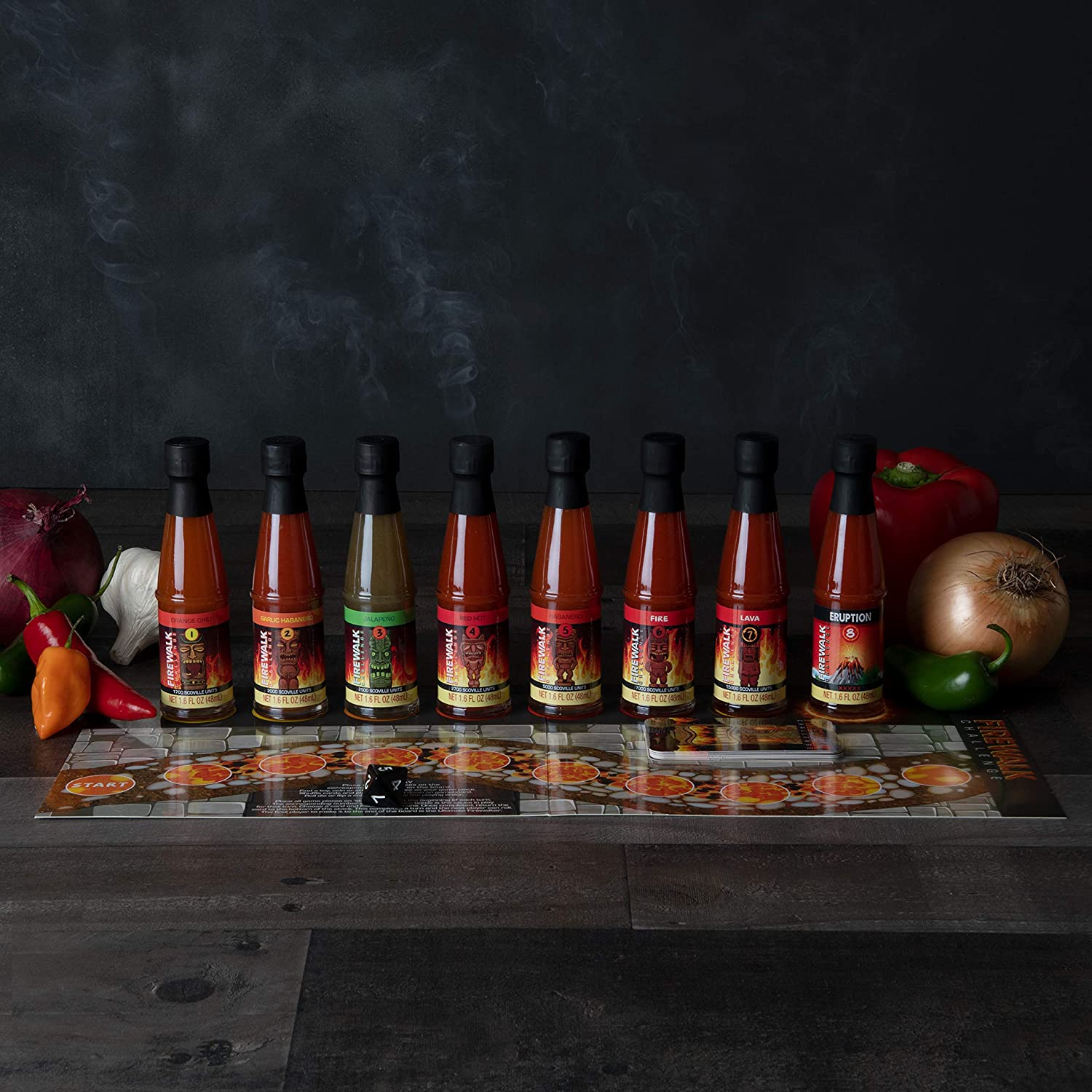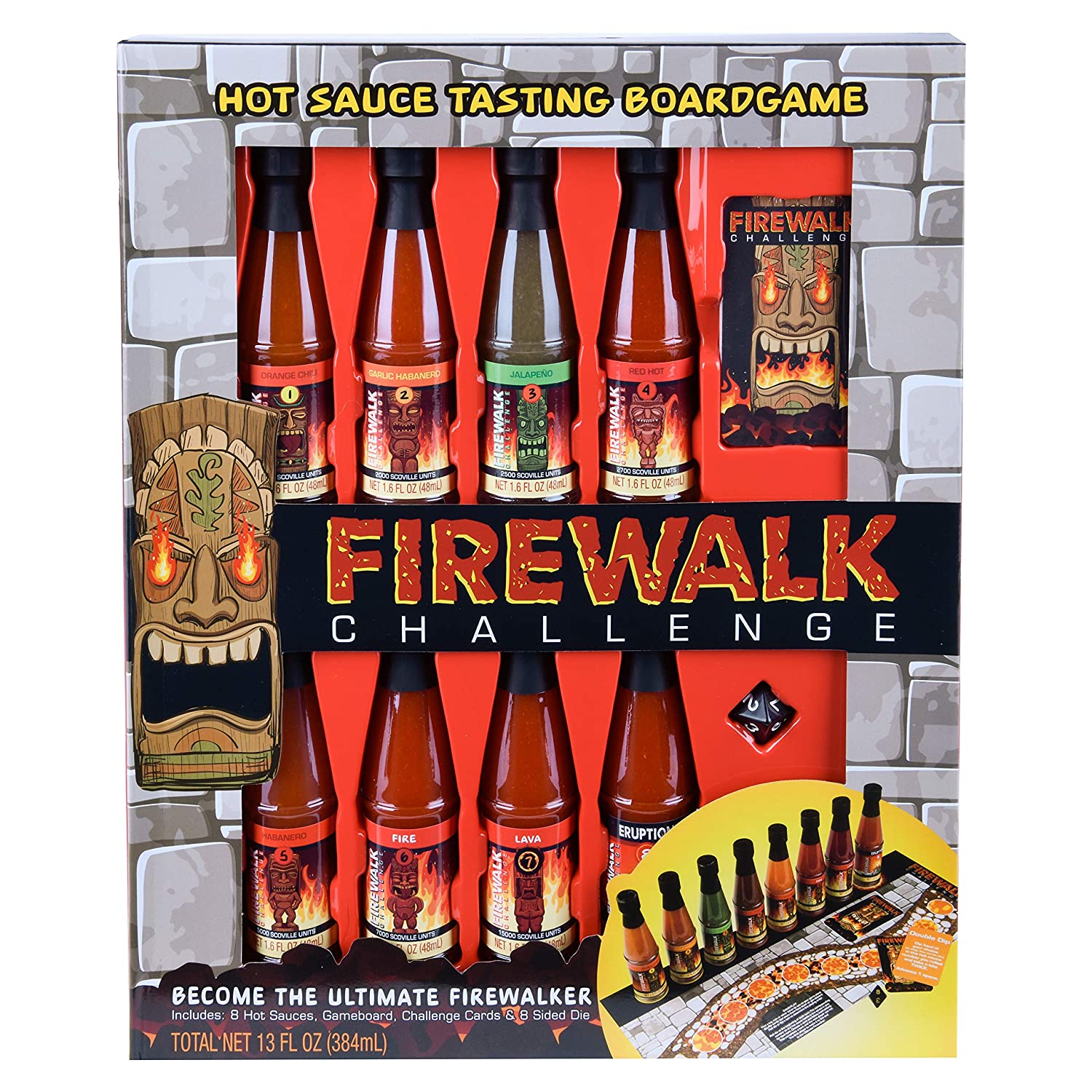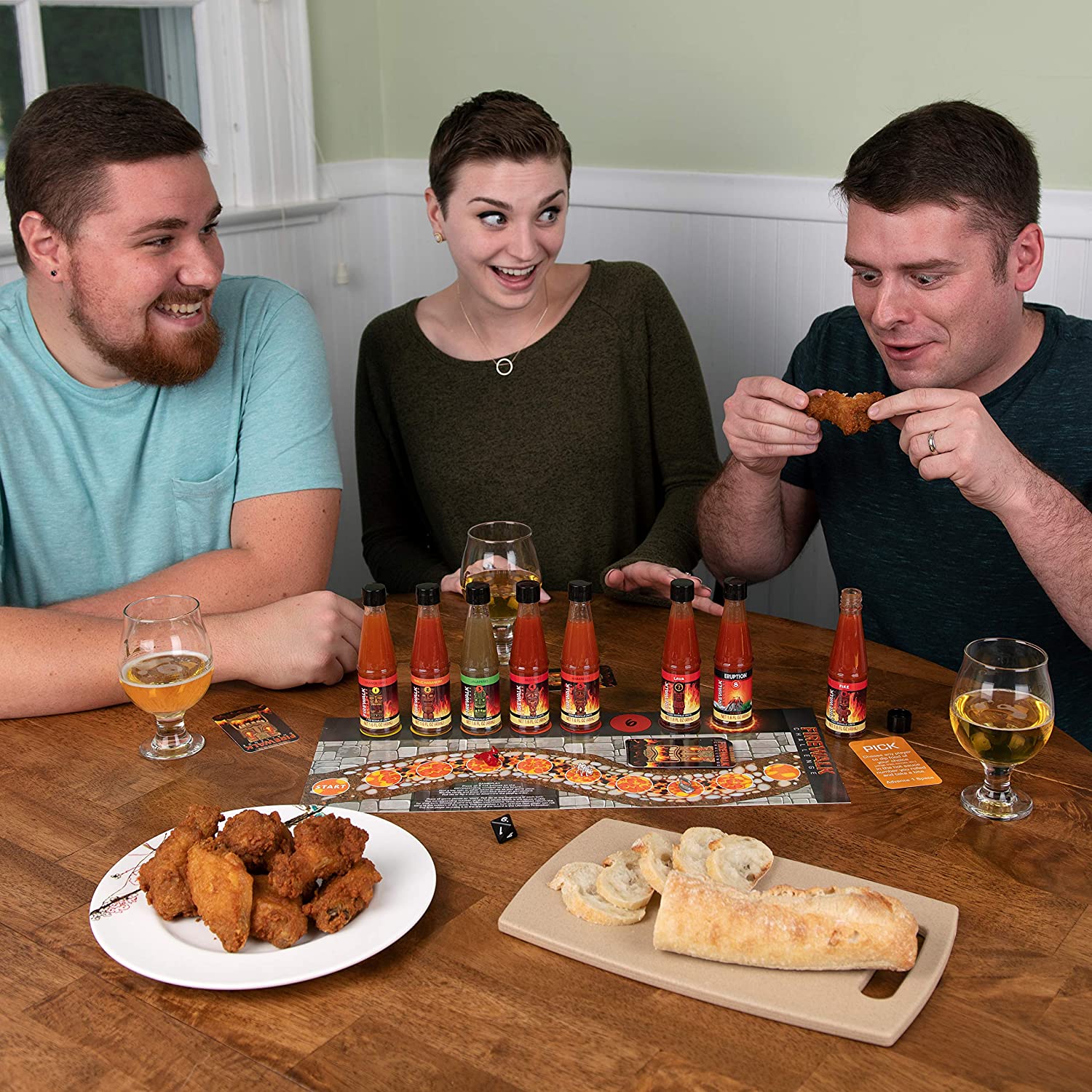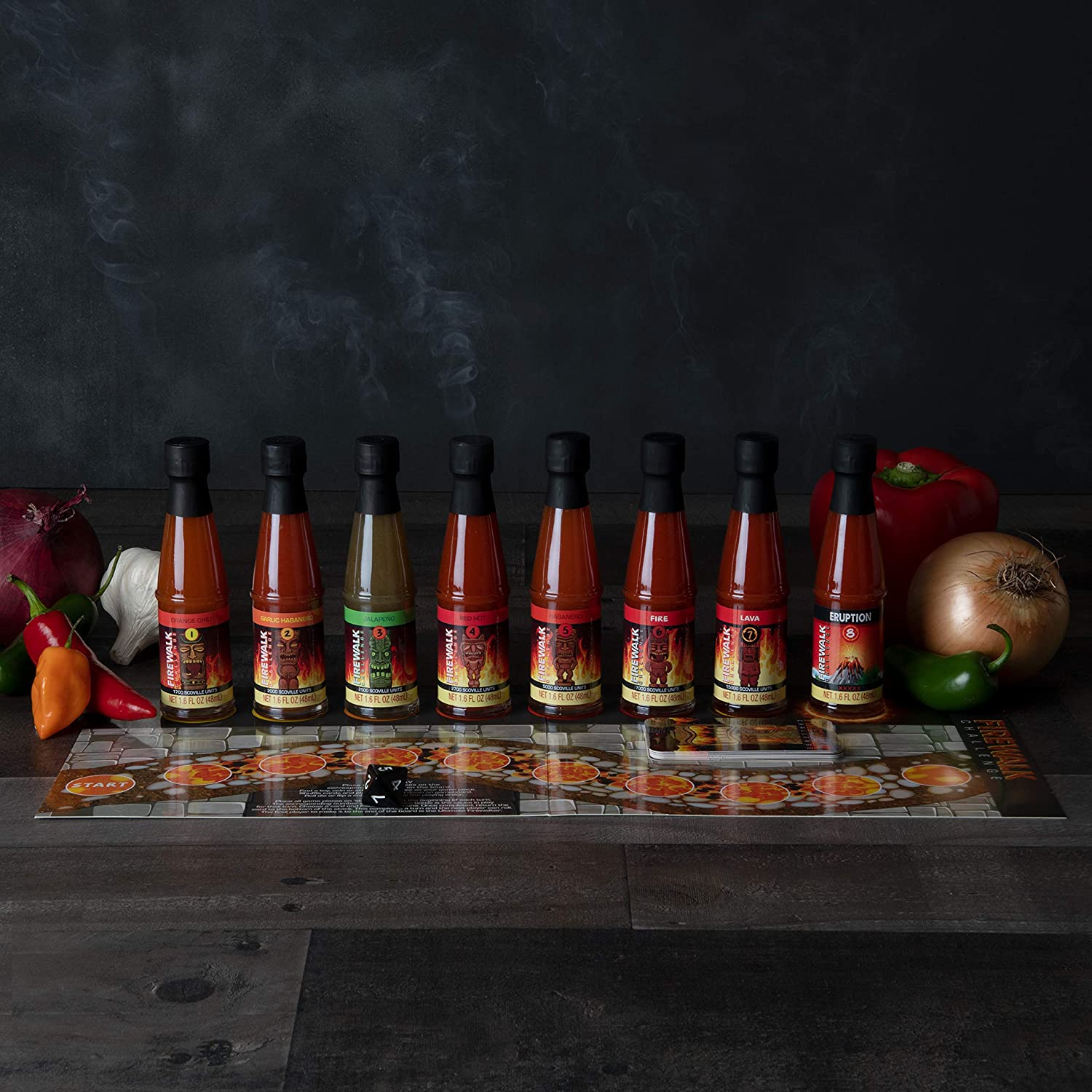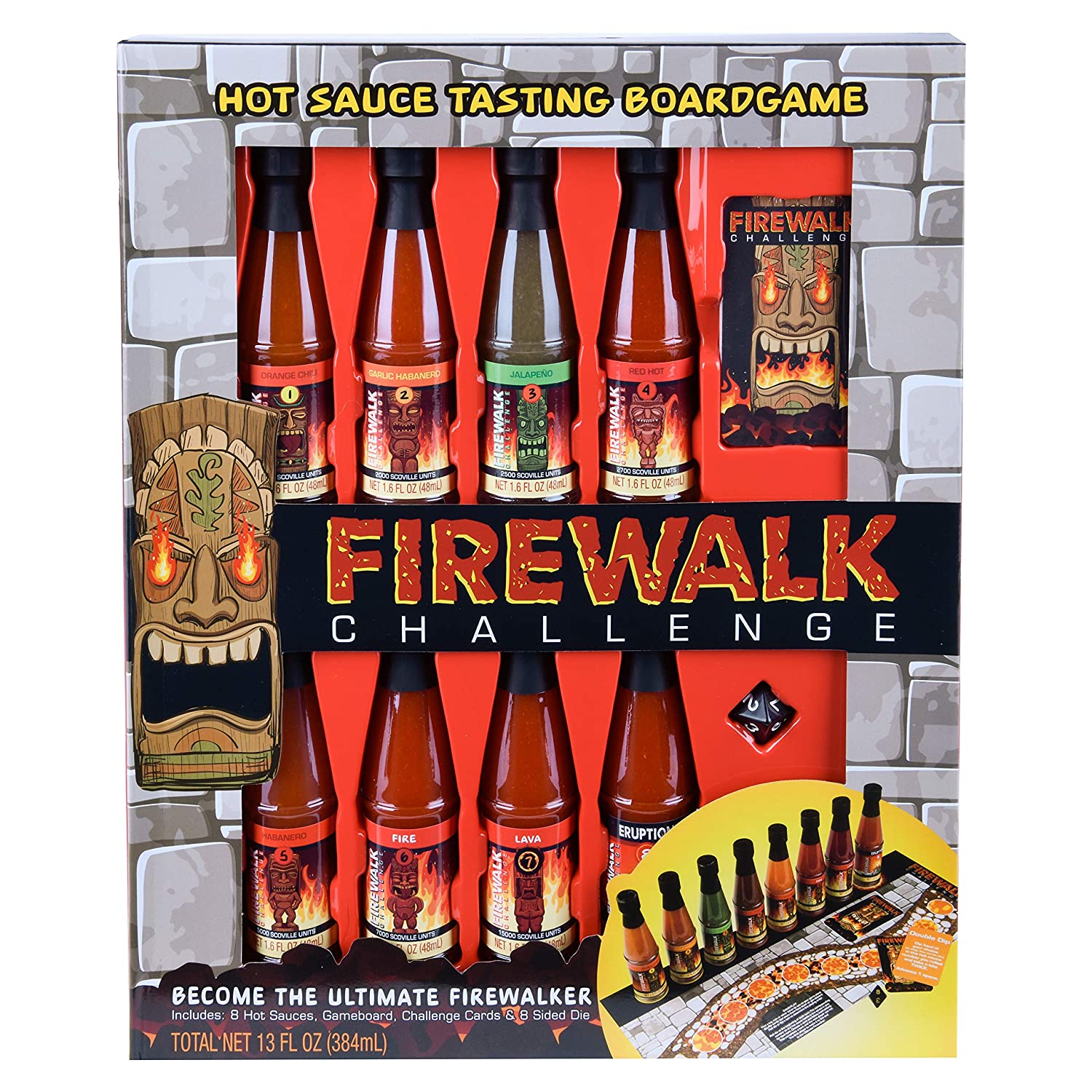 Hot Sauce Challenge Game Set
---
If you are a spicy food lover and want to have a good time tasting spicy sauces among friends, this is the perfect way.
8 different sauces, which will increase in the Scoville scale, from pleasant to crazy, in this ingenious tasting game.
Have fun and try each one by rolling the dice and selecting a card to determine each player's fate.
Perfect for the more daring and curious who like extreme experiences, as well as being vegan and vegetarian, so you'll have no problem sharing them.
Key features:
Includes 8 hot sauces, hot sauce tasting board, challenge cards and an 8-sided die.
FLAVORS: Orange Chilli, Garlic Habanero, Jalapeño, Red Hot, Habanero, Fire, Lava and Eruption
If you like spicy challenge games, you can also try the Rick and Morty Chili Challenge Game