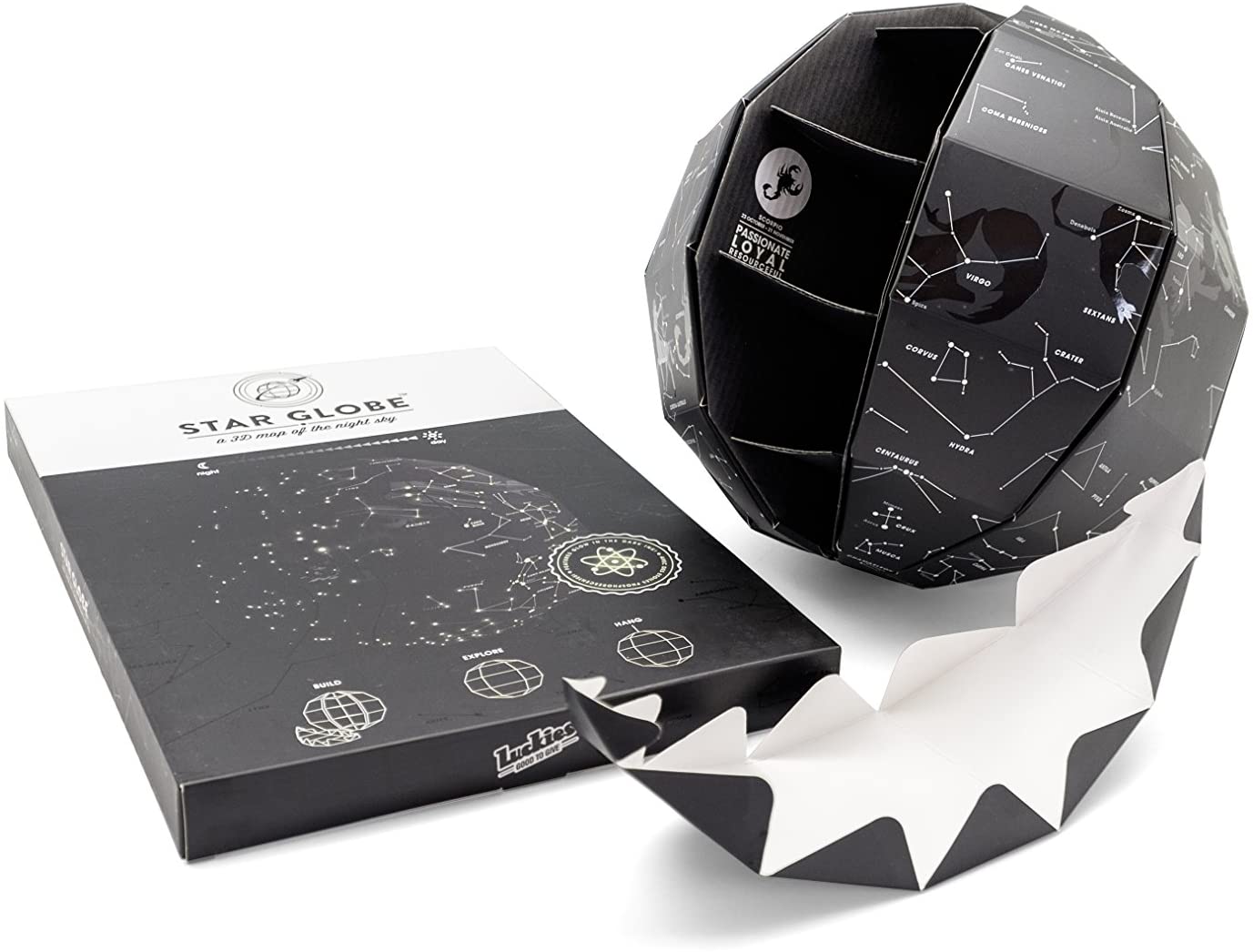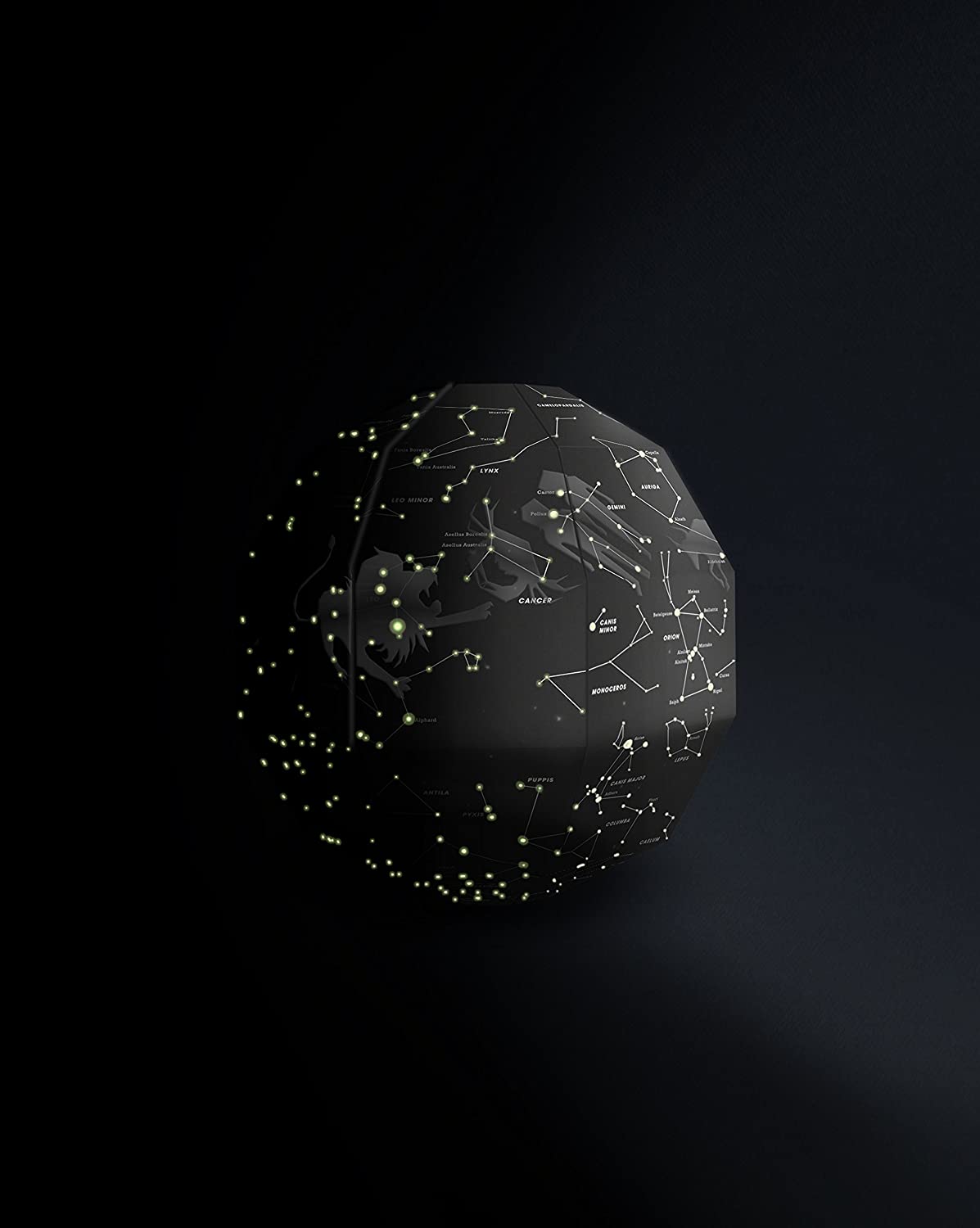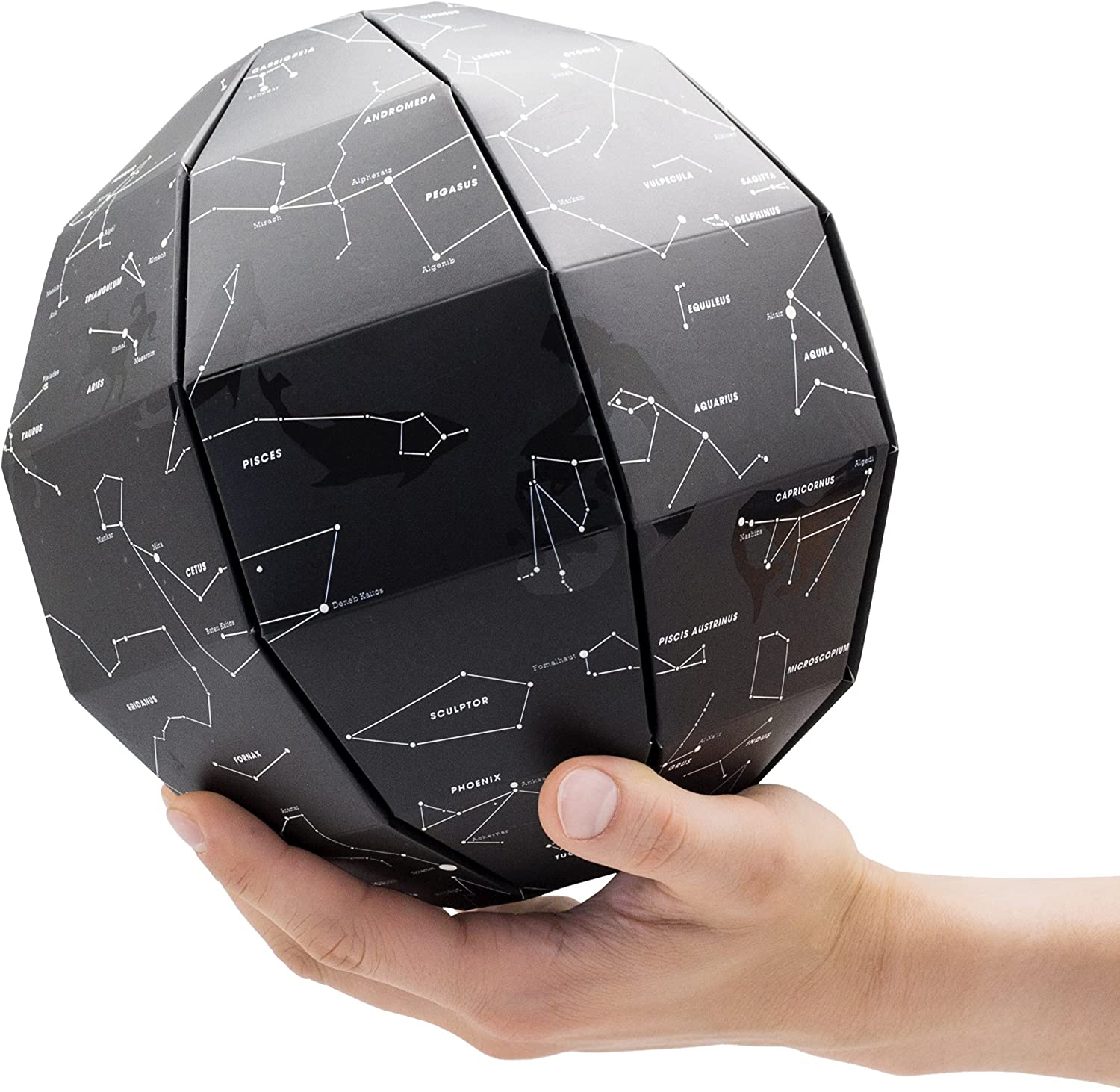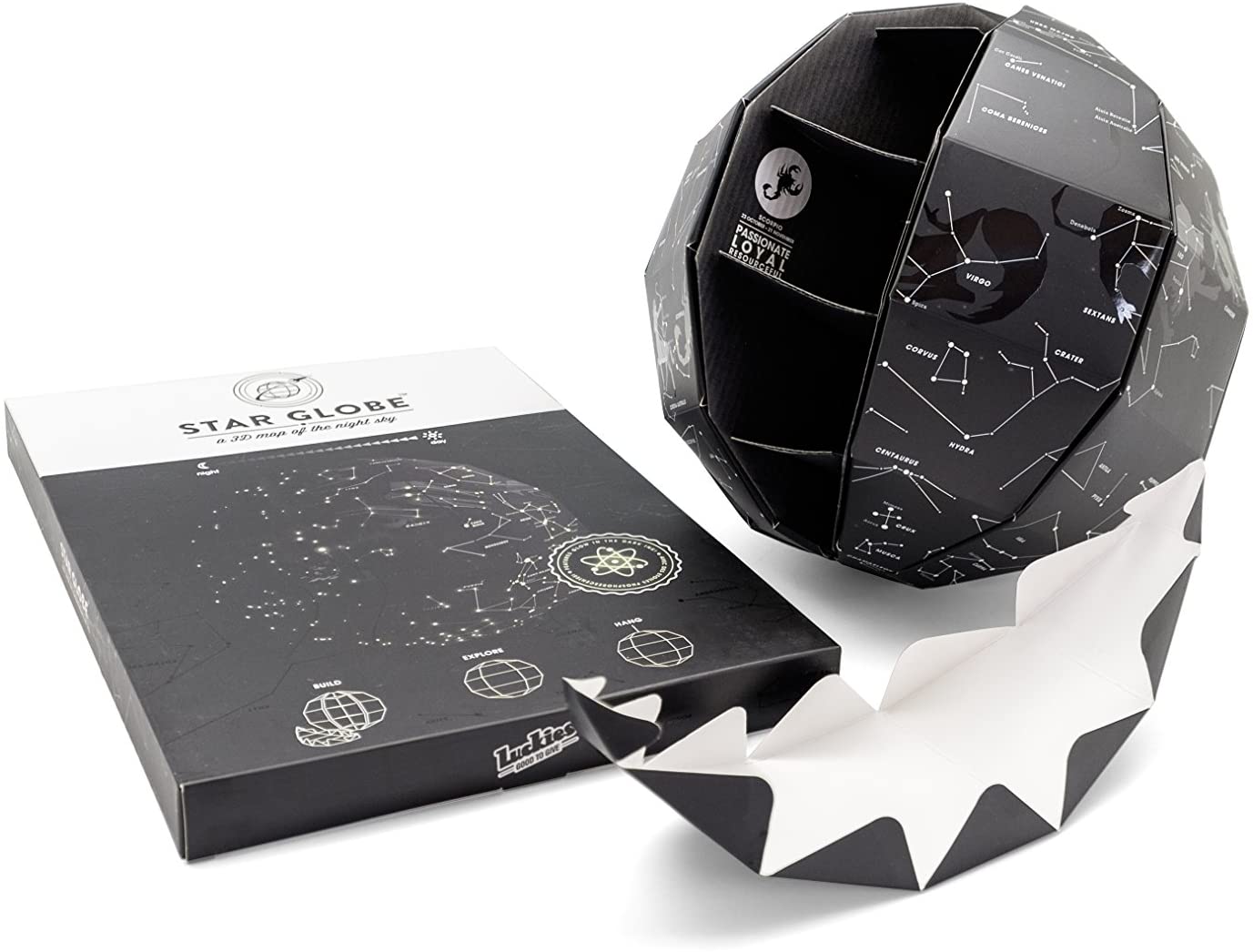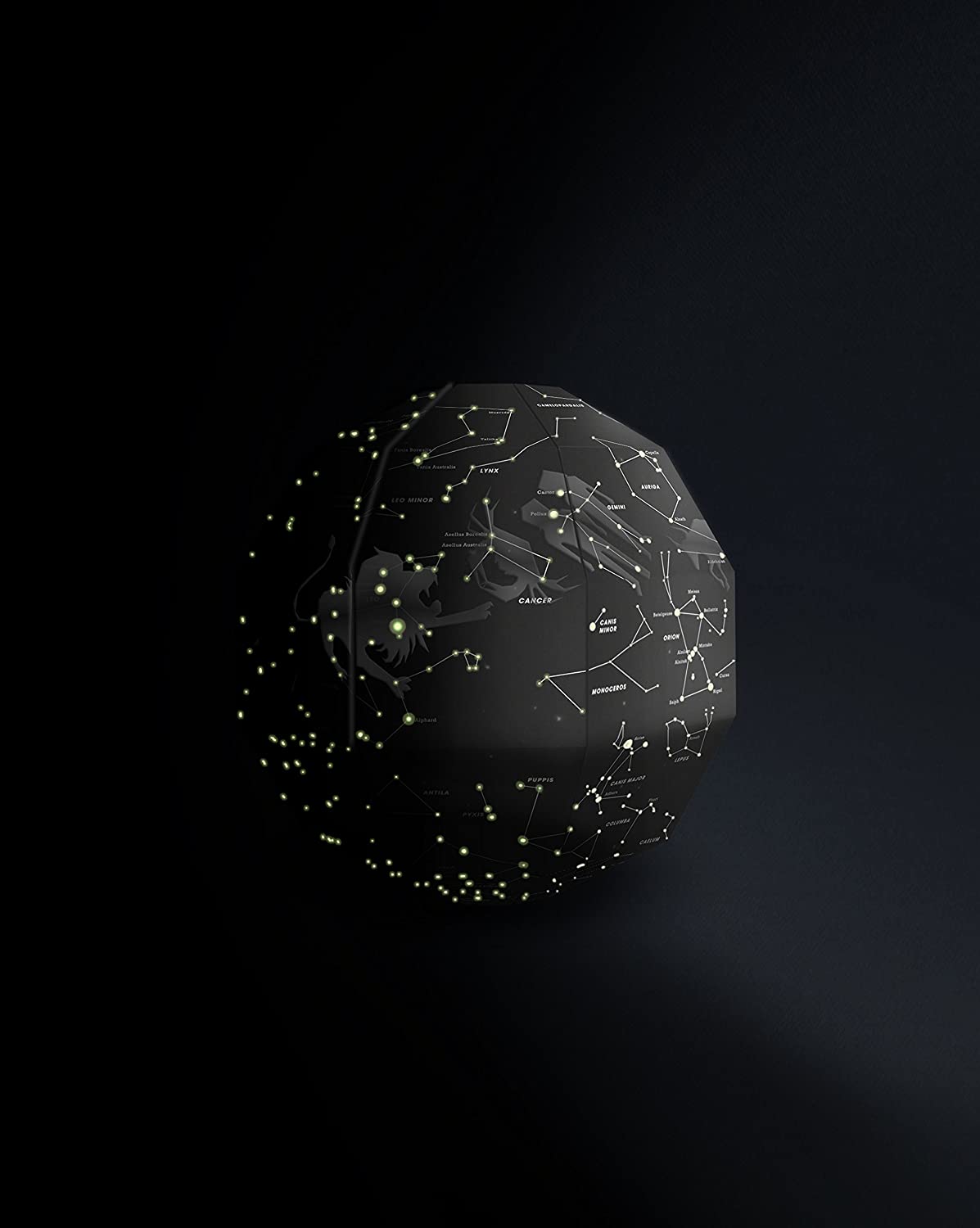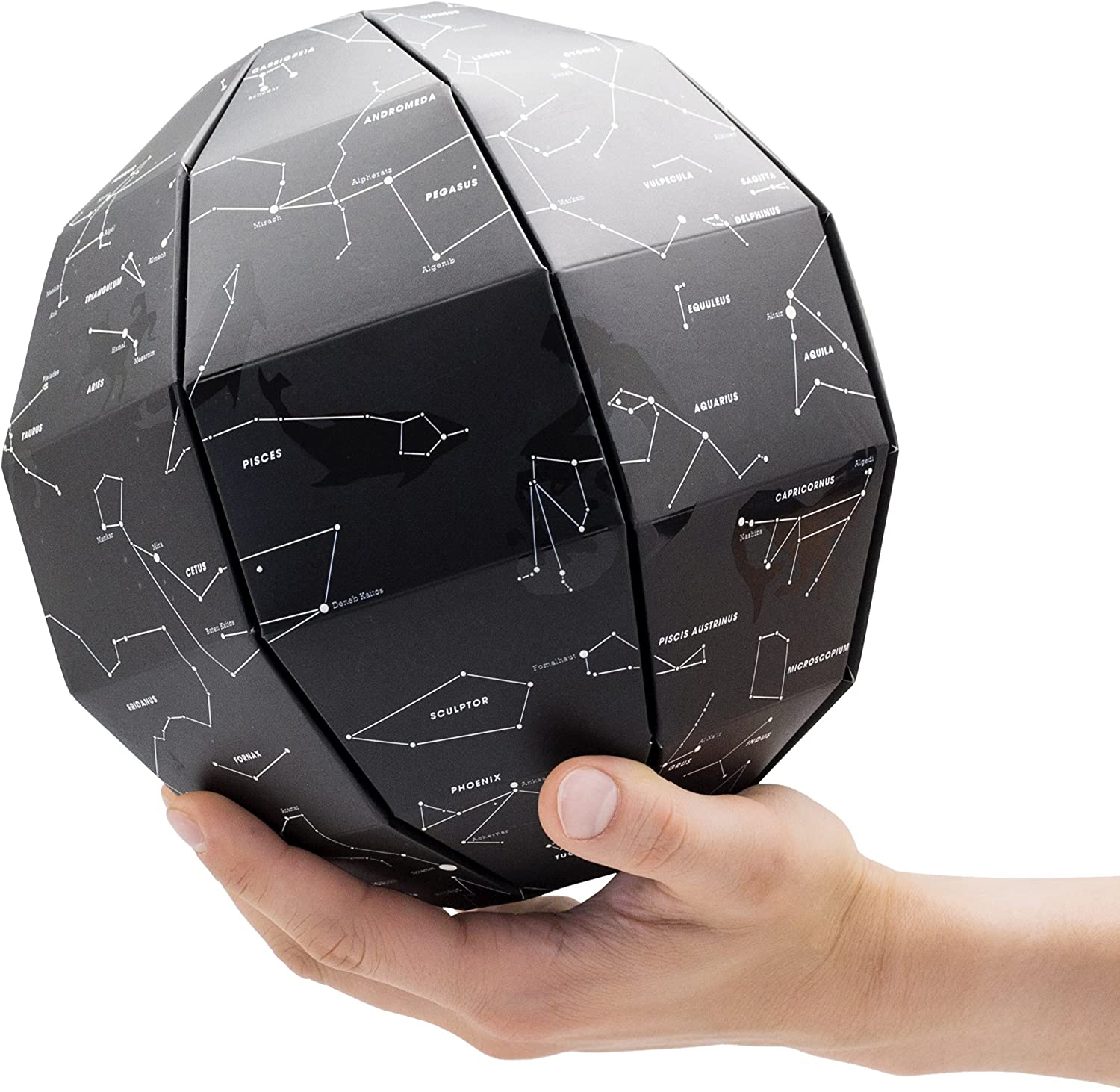 Glow in the Dark Constellations Map Globe
---
The map of the constellations is functional and really fascinating. It is printed on high quality paper with a matte finish that contrasts with the plasticized details. And if it's great during the day, it's in the dark that the star globe gets all its magic: all the stars have been printed with a special ink that makes them glow in the dark of night, and the globe then becomes an extraordinary element that can be hung up and decorate your room.
Features:
It's fluorescent and glows in the dark
Material: Laminated cardboard, paper
Measurements: 20 x 20 x 20 cm.