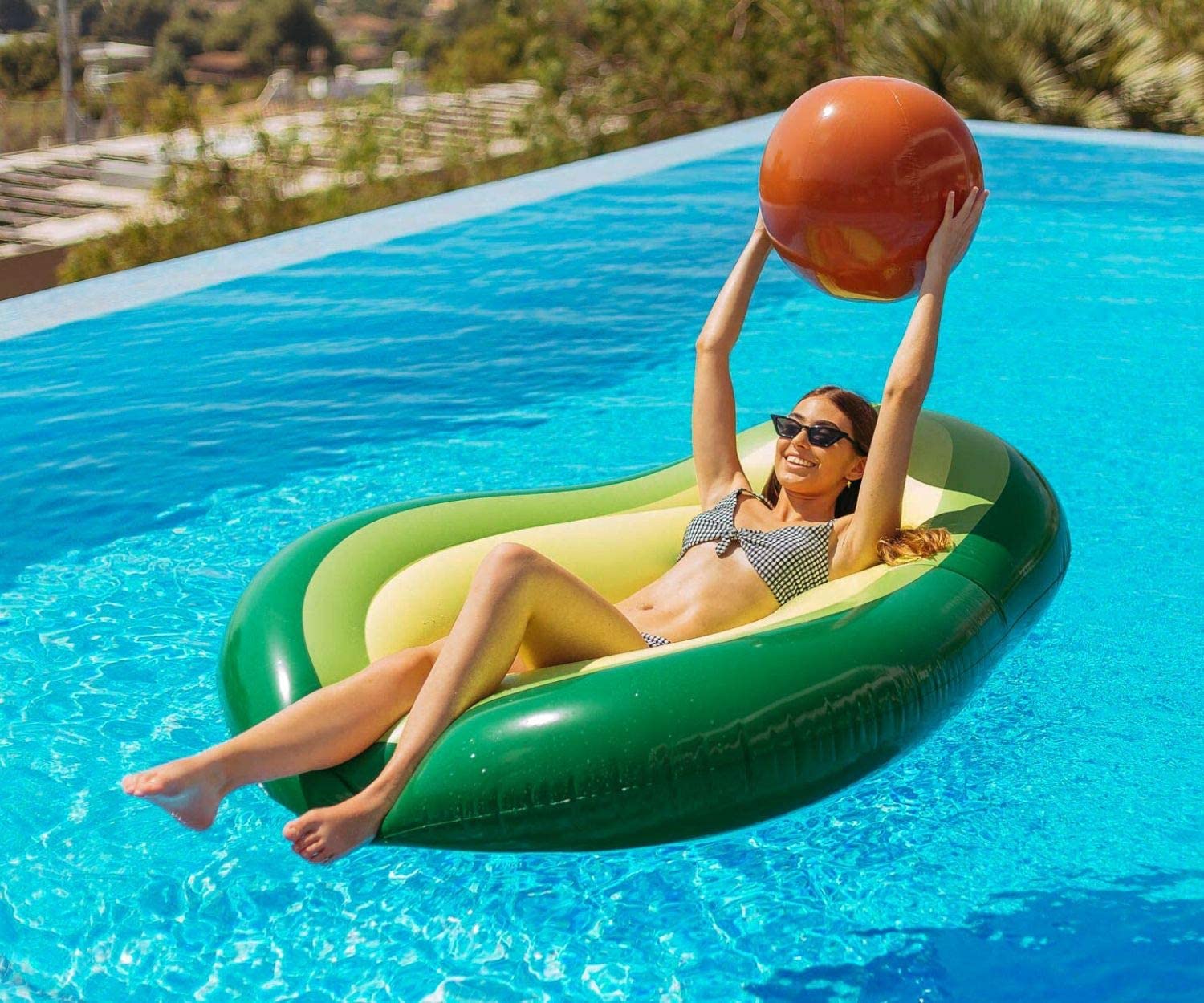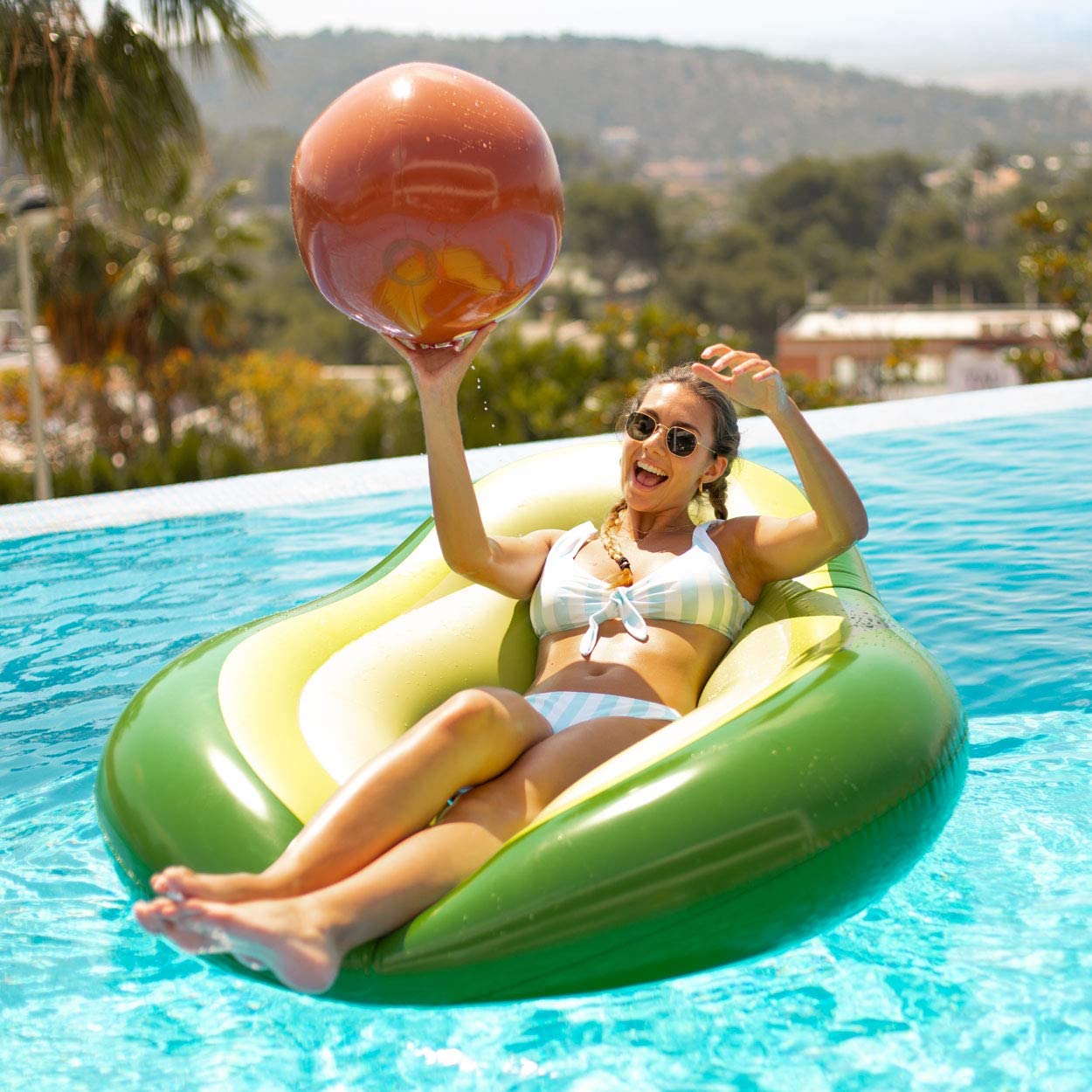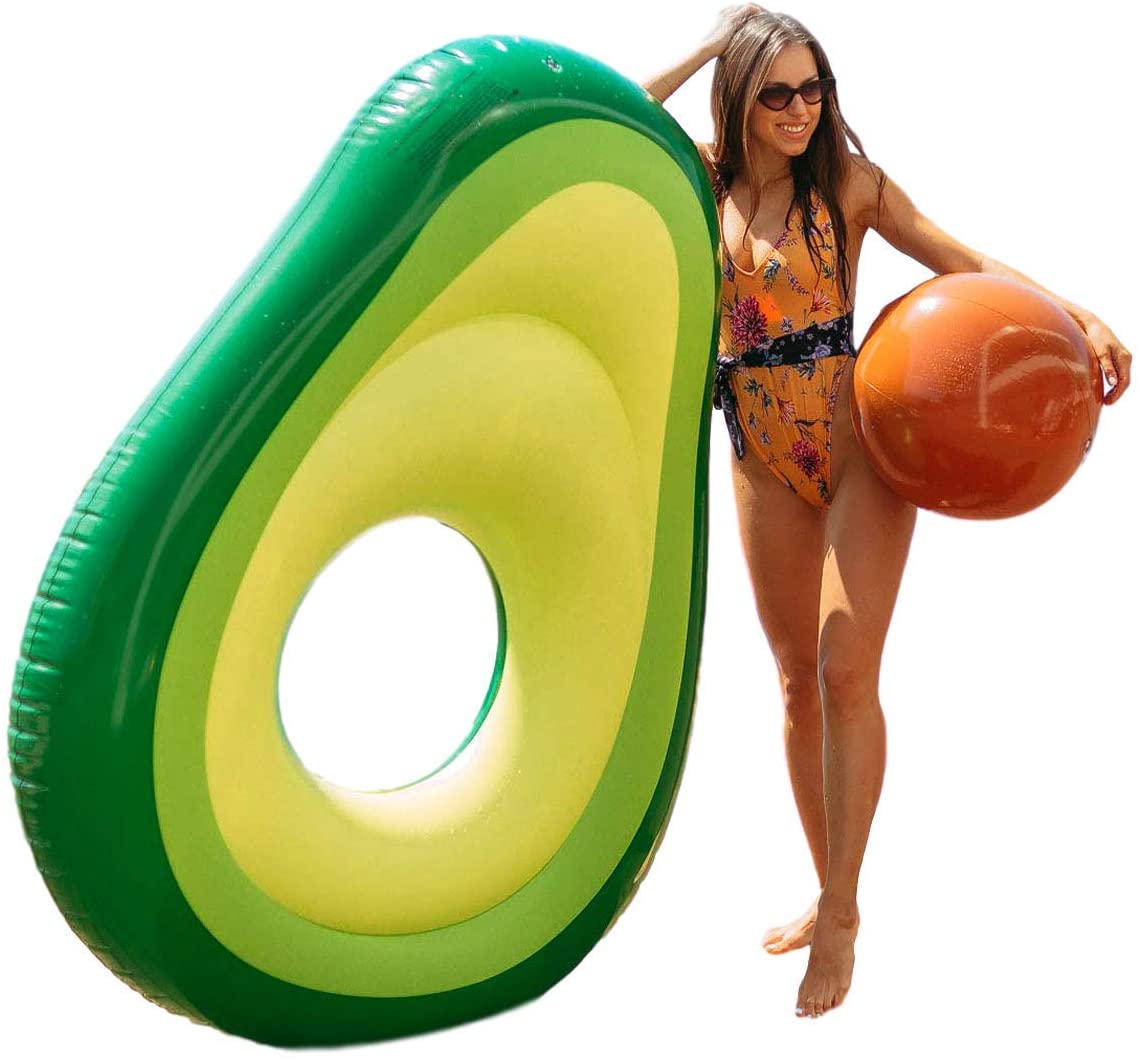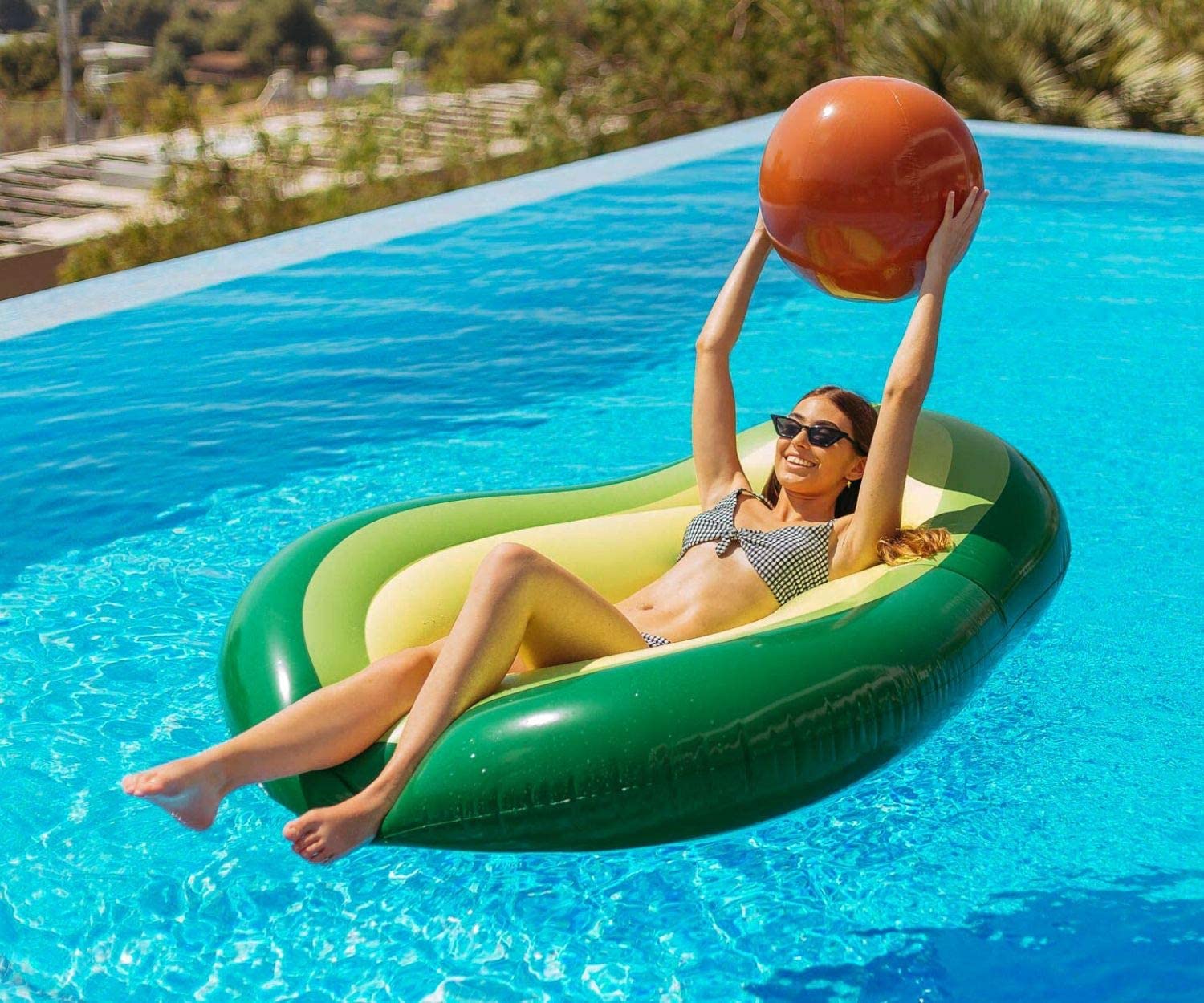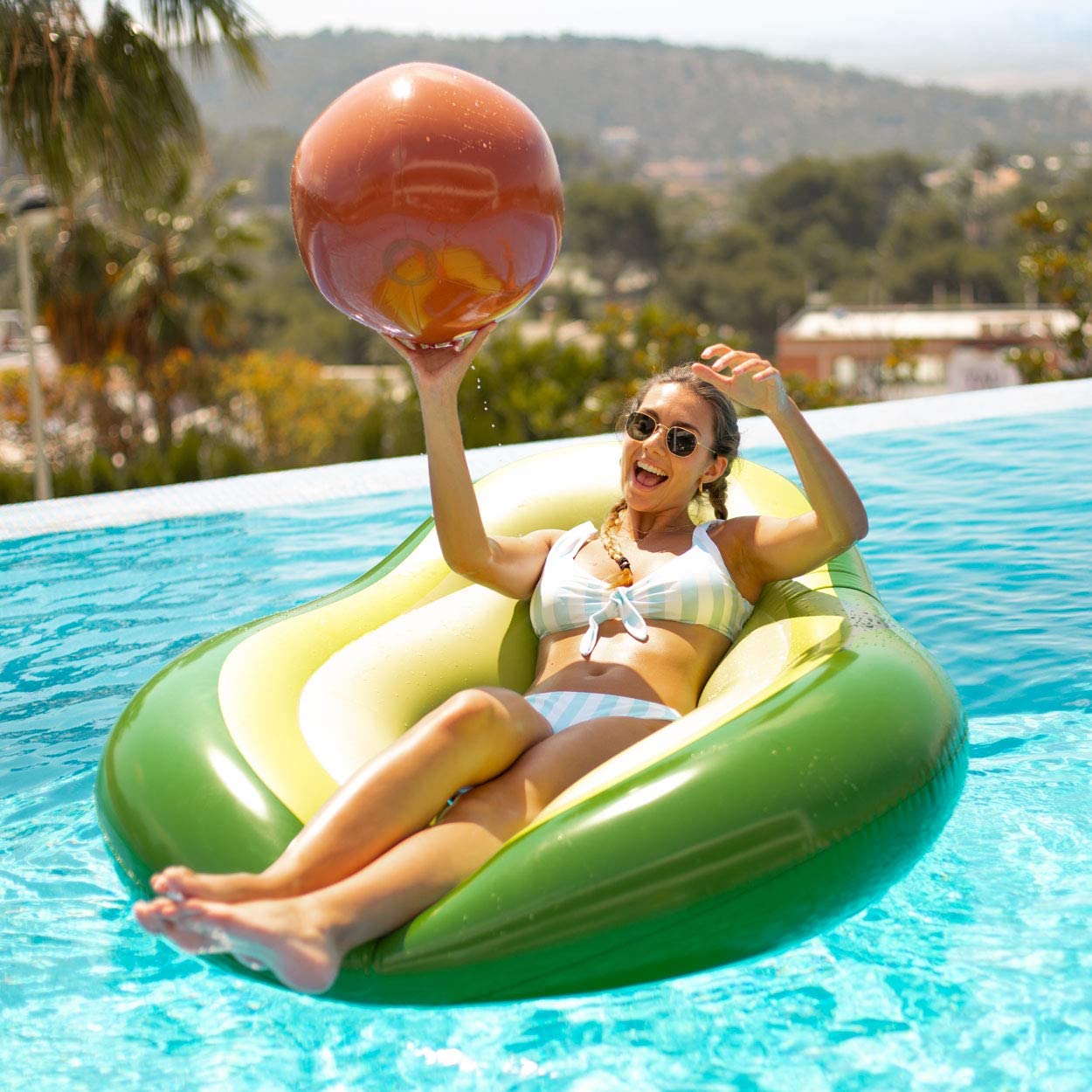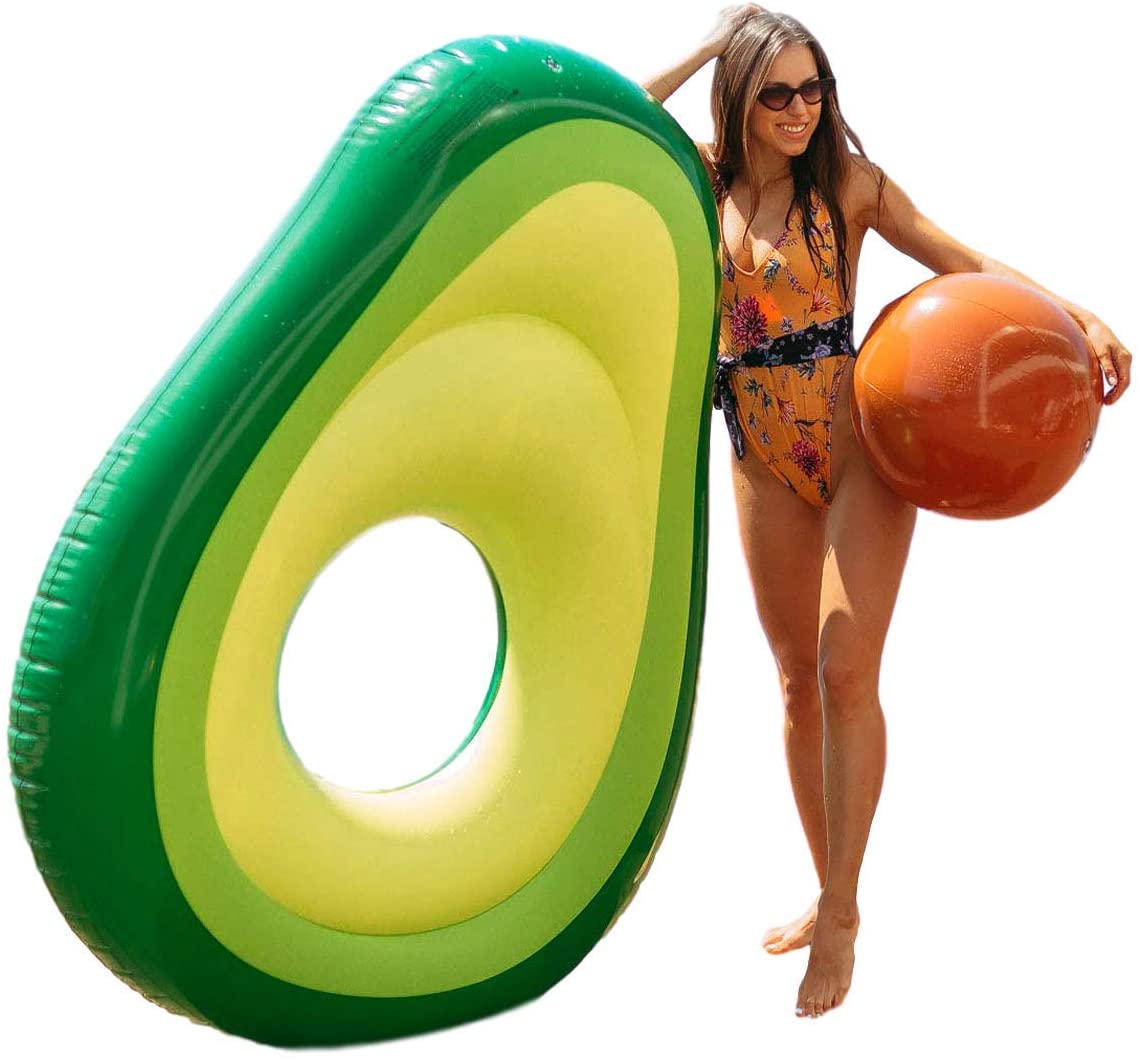 Giant Inflatable Avocado Pool
---
There are floats of all kinds, large, small, round, square, but always the funniest and most curious are those that manage to capture well the essence of the object on which they are based.
As this avocado-shaped float, with which you will have a great time in the pool, not only has generous and comfortable dimensions, as to spend lying in the water enjoying the fresh water, but you can also play with the built-in inflatable ball that acts as an avocado stone.
This combination of functions makes this curious float an ideal mix between rest and fun, perfect to share with friends on those hot summer days.
Because there is nothing better to escape from the stifling heat of summer than to rest in the cool waters of a swimming pool.