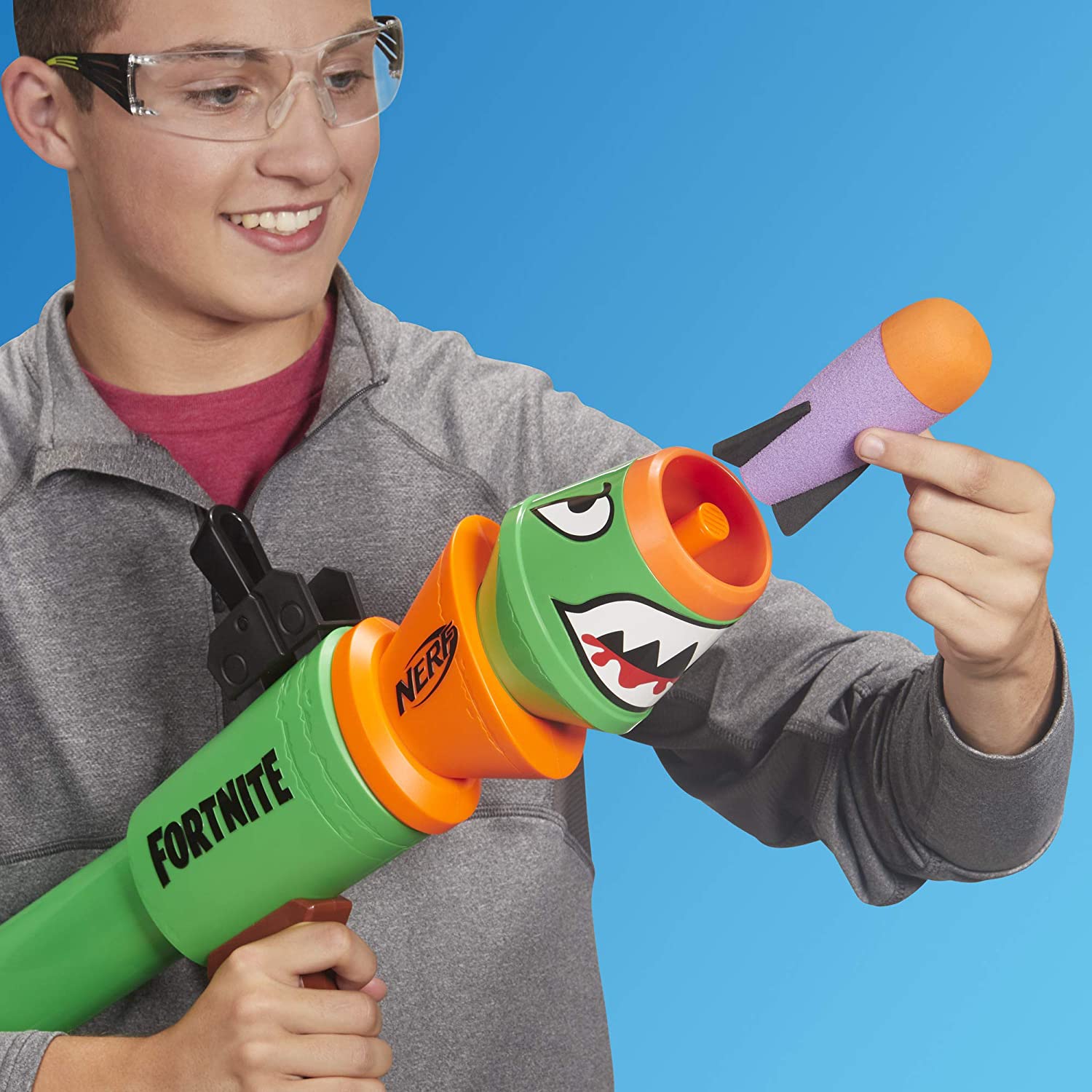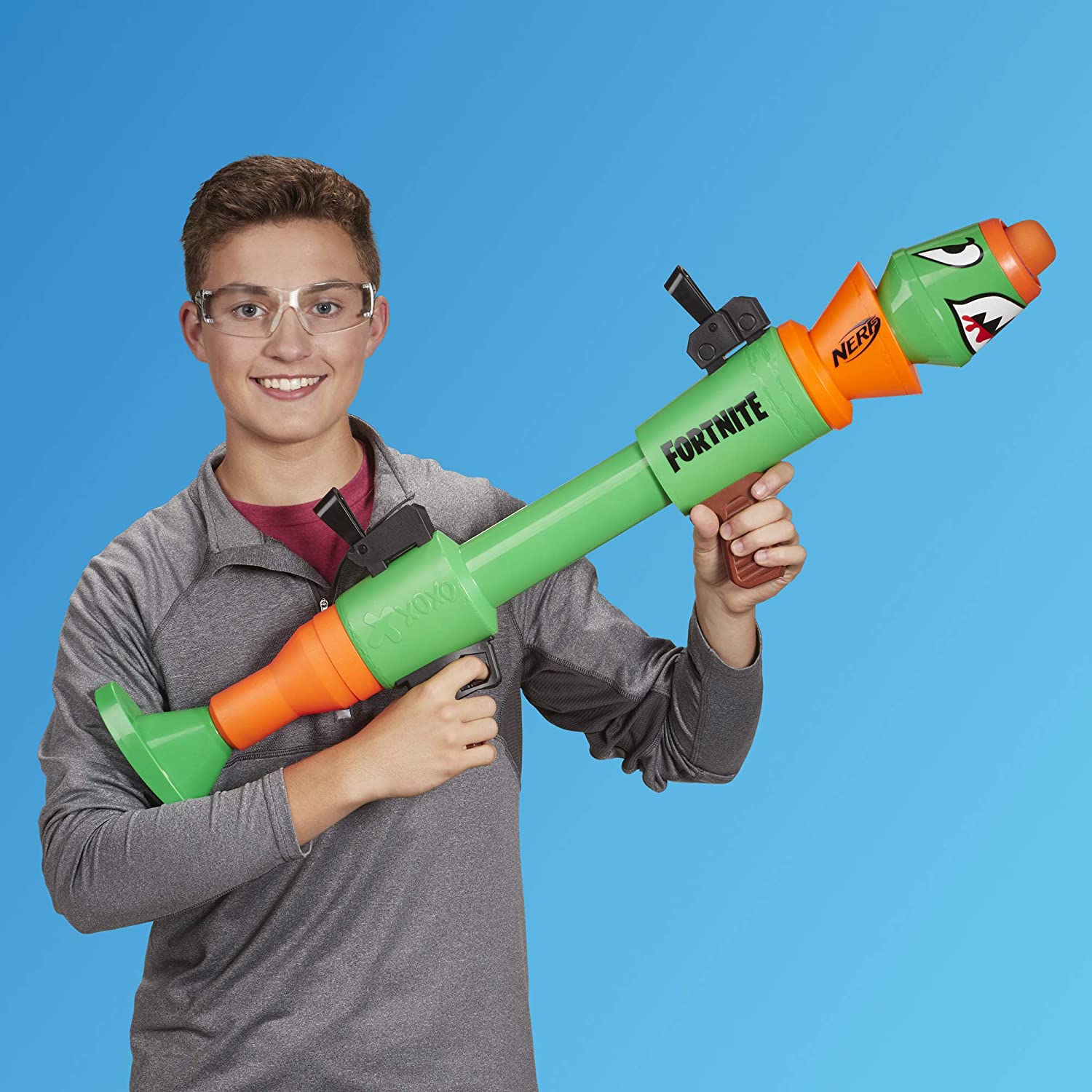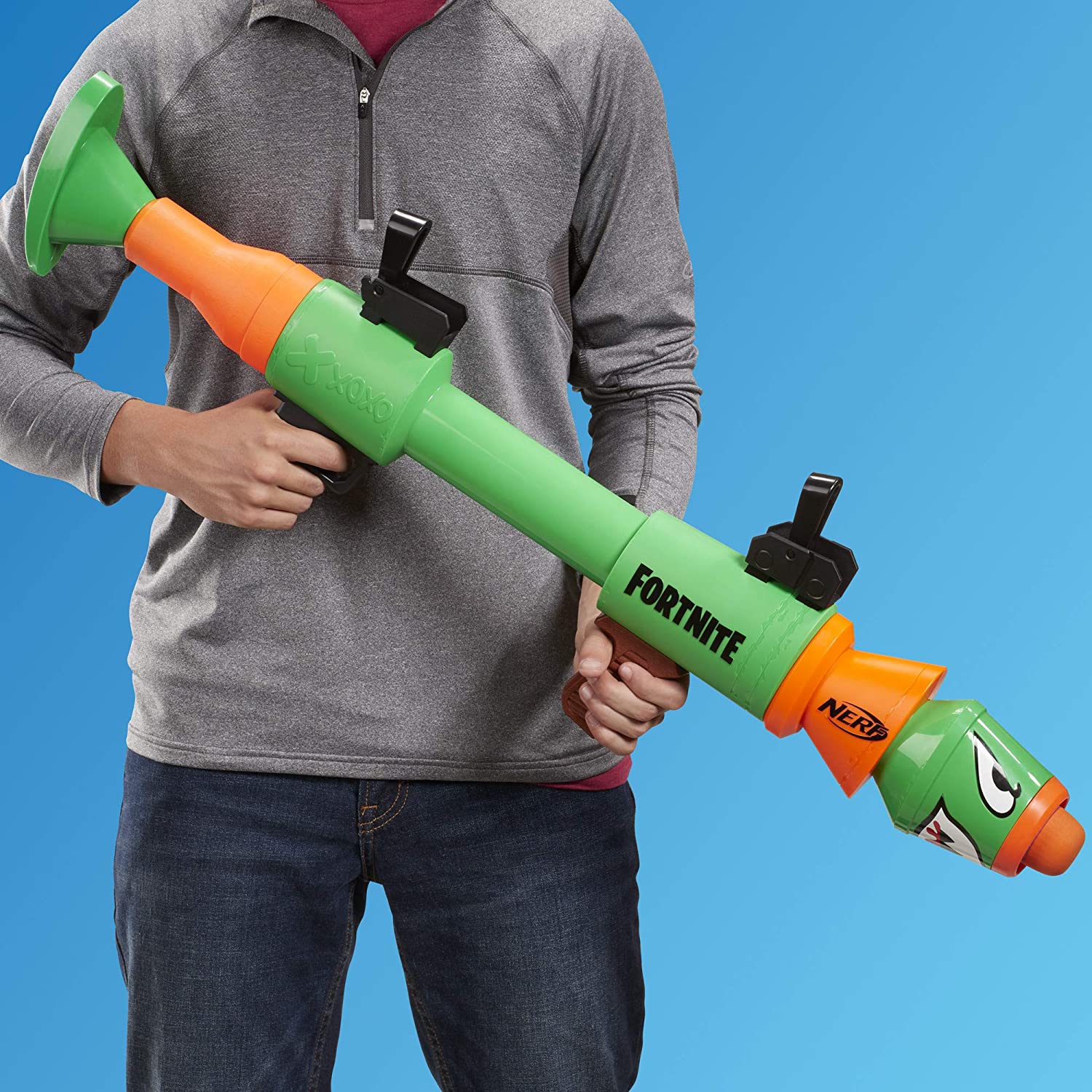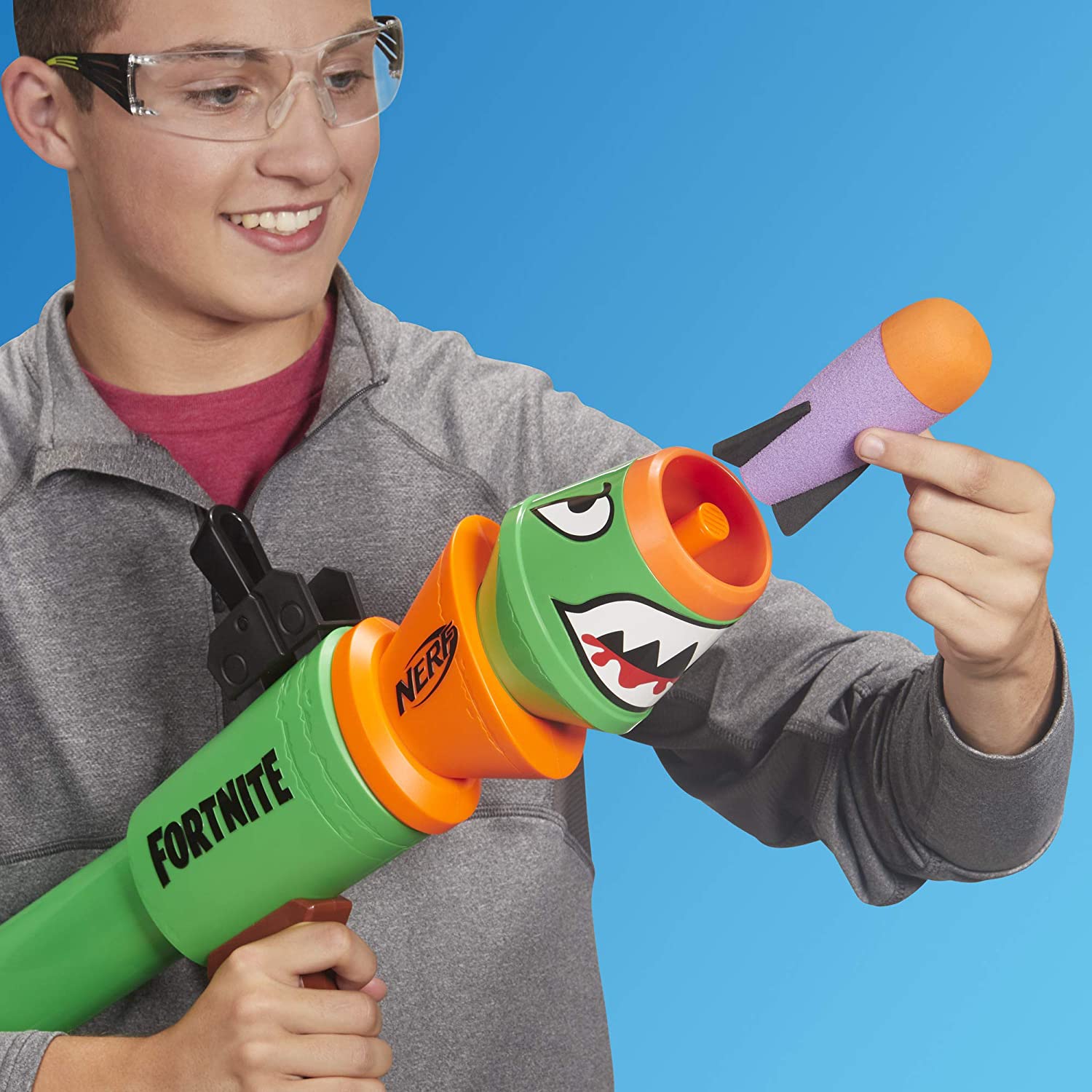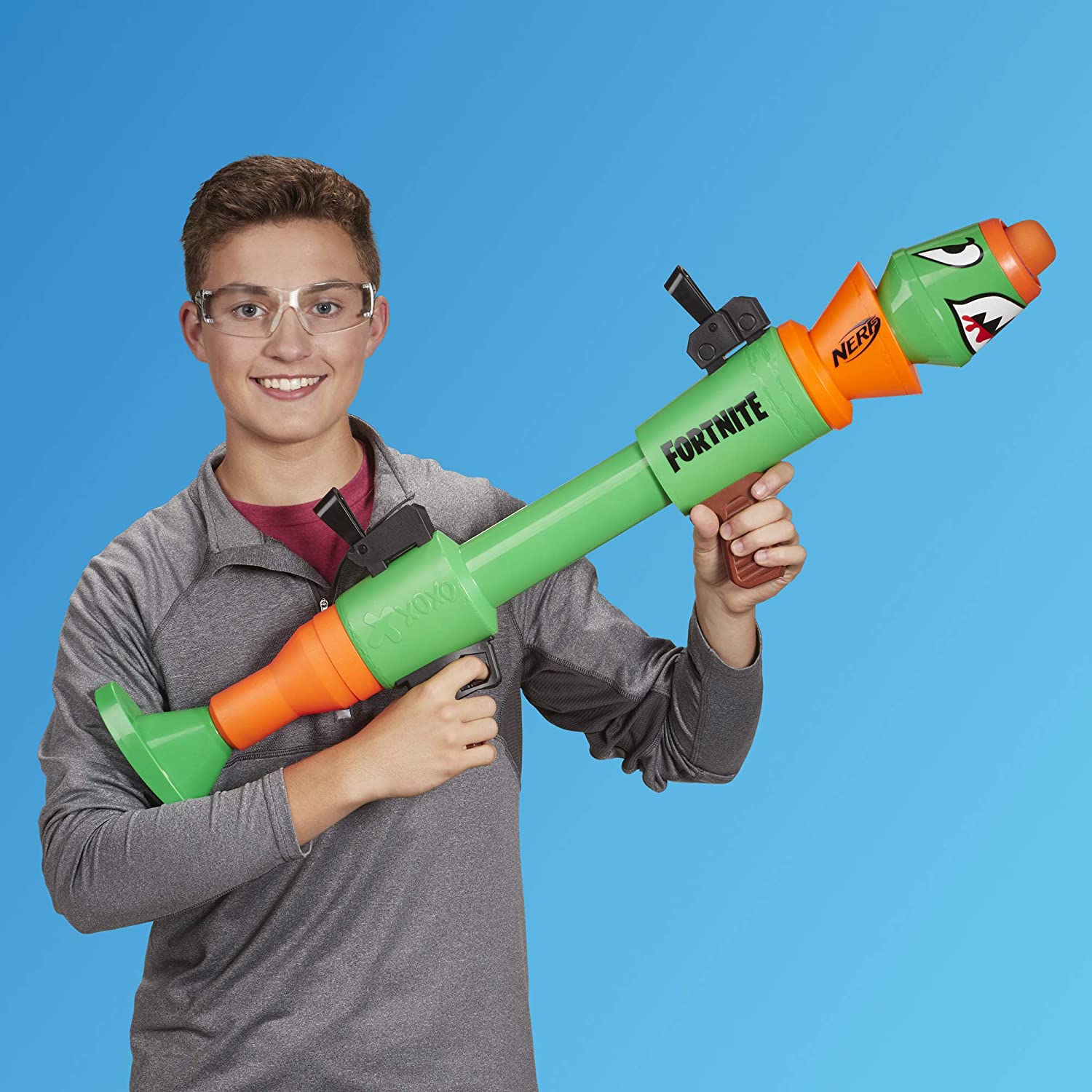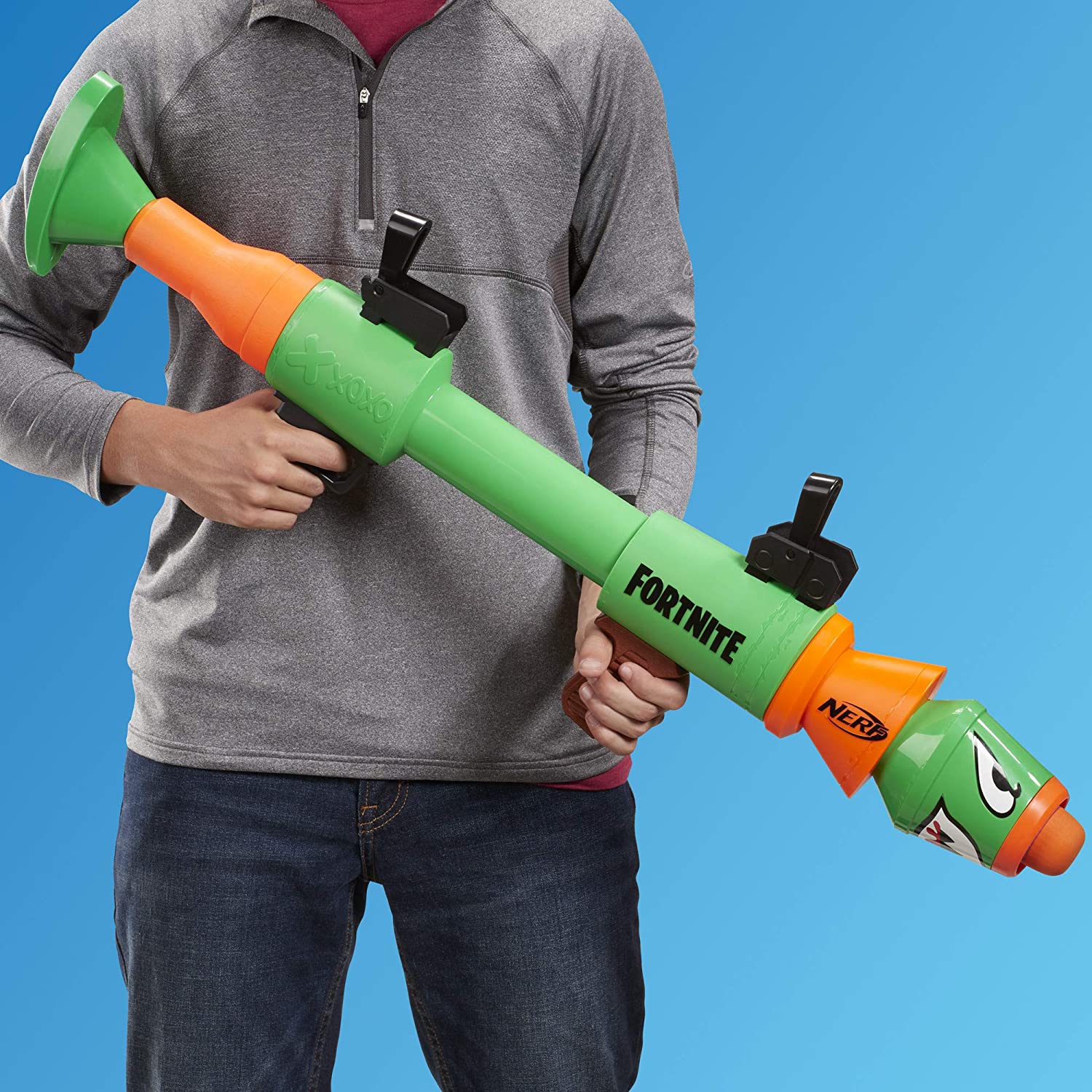 Fortnite Nerf Rocket Launcher
---
To have a great time, with this replica of Fortnite's rocket launcher.
Hasbro brings us this excellent colorful and functional replica, as part of the collection based on the different iconic weapons of Fortnite, with which you can play and have fun.
Feel like a complete action hero and play Fornite in real life.
This easy to use and well built replica is perfect for young and old, or any Nerf or Fortnite fan in general.
If you love outdoor activities, group activities and having fun, this is one toy that won't let you down.
But always be careful not to wreck the furniture or garden arrangements.