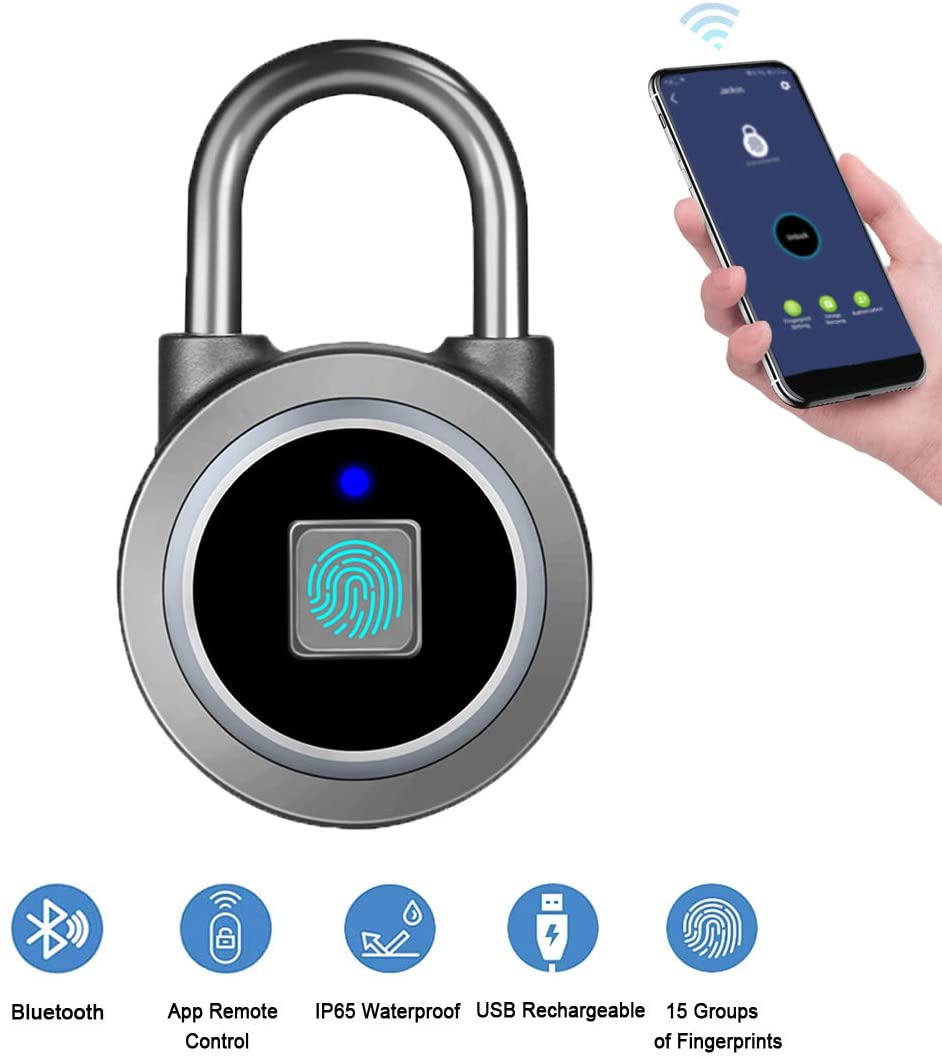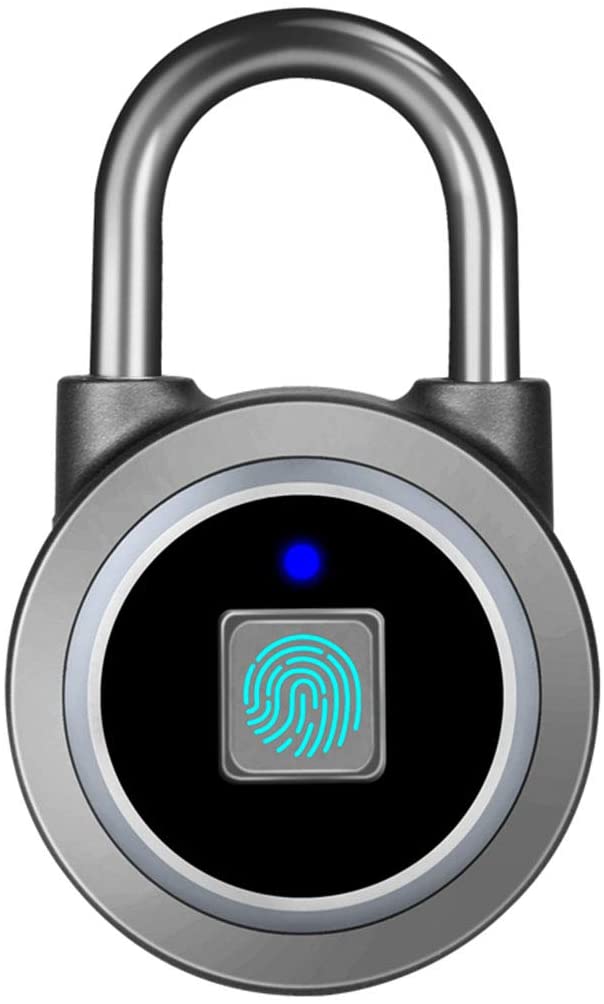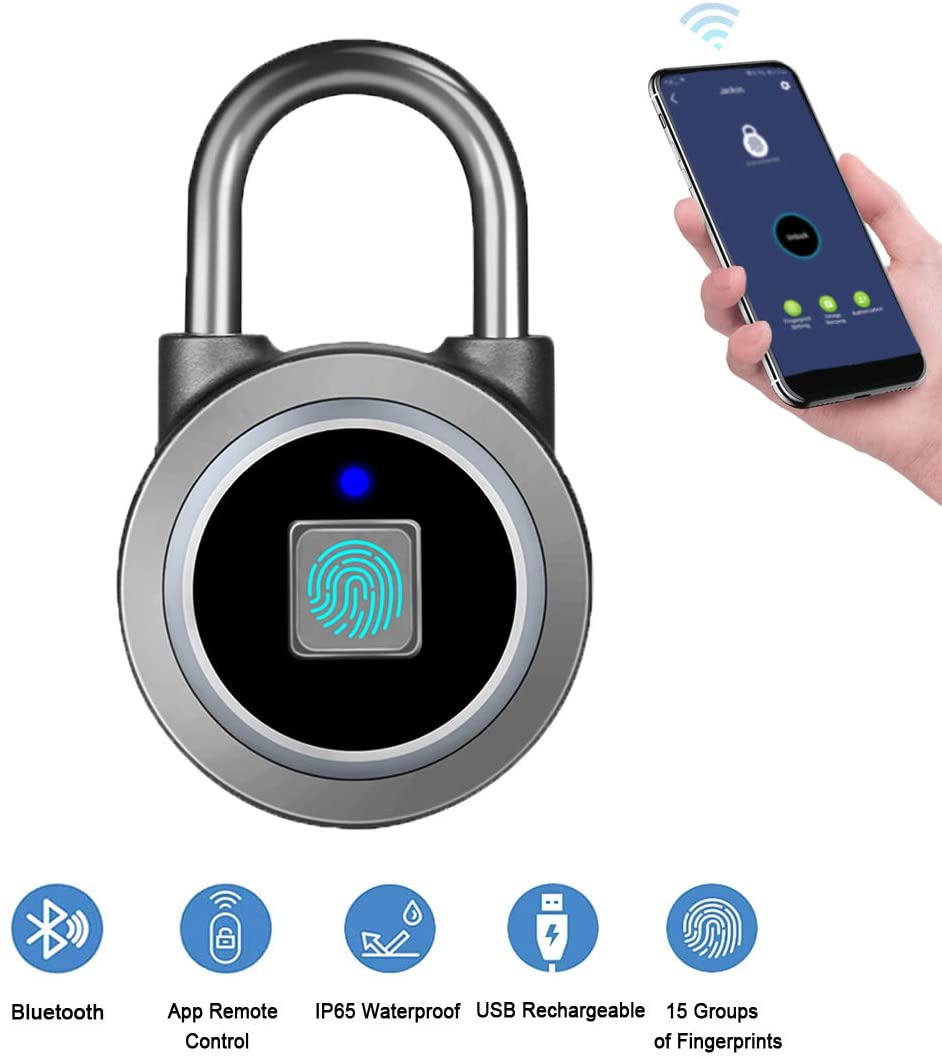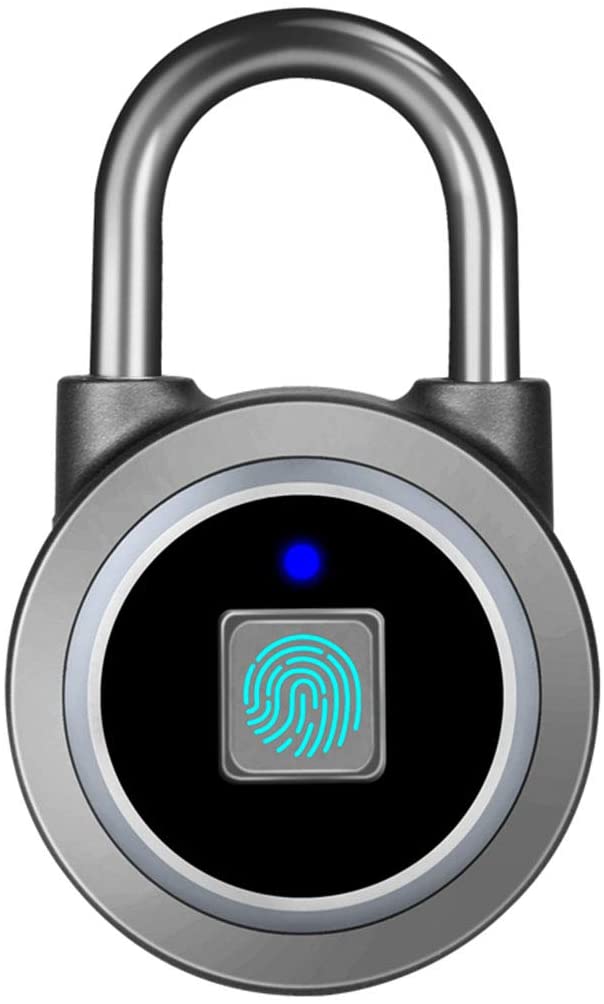 Fingerprint Padlock and Bluetooth
---
If you've ever lost your keys, you know that it's one of the most frustrating experiences you can have, at which point you debate between calling a locksmith, breaking the lock or looking for the keys, all equally cumbersome solutions.
This is one of the many alternatives not to live this situation again.
A lock with integrated fingerprint reader, ideal for luggage, door, container, bicycle, etc.
Capable of storing up to 10 different prints, high quality body, durable, reliable, with a false rejection rate (FRR) less than 1% and false acceptance rate (FAR) less than 0.002% all thanks to its highly sensitive capacitive fingerprint sensor.
It is certainly a good alternative to traditional locks.