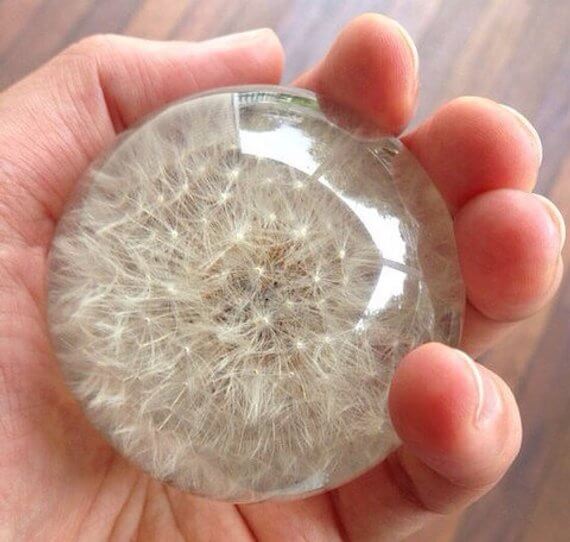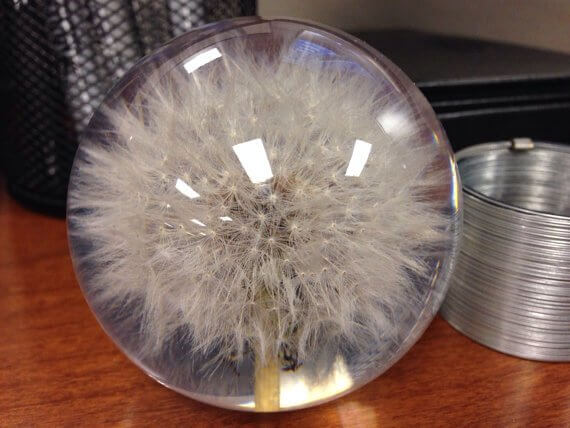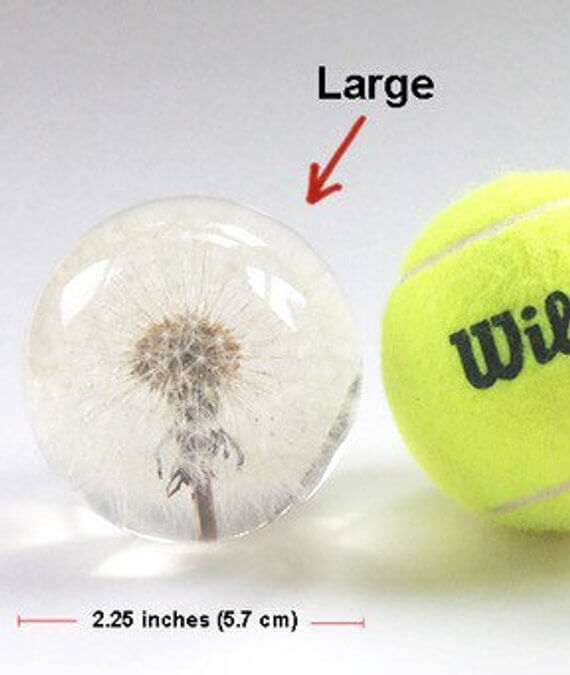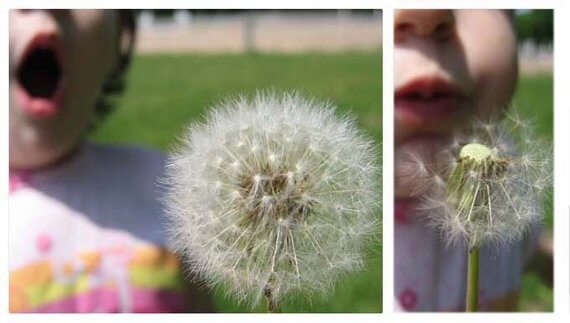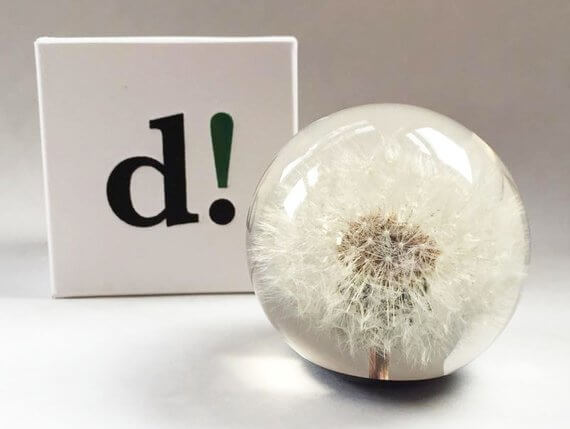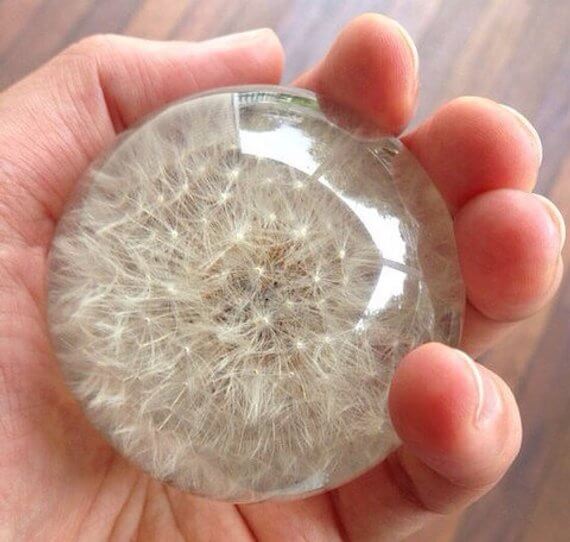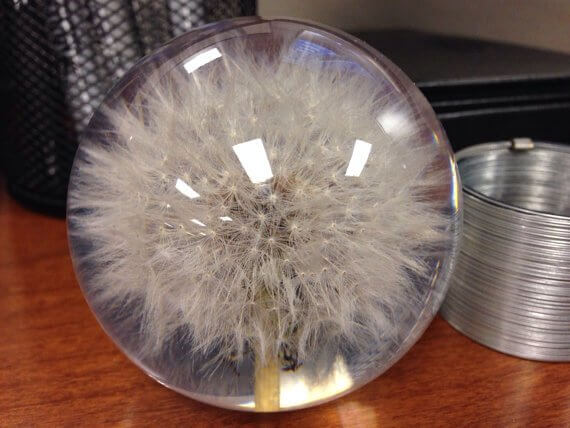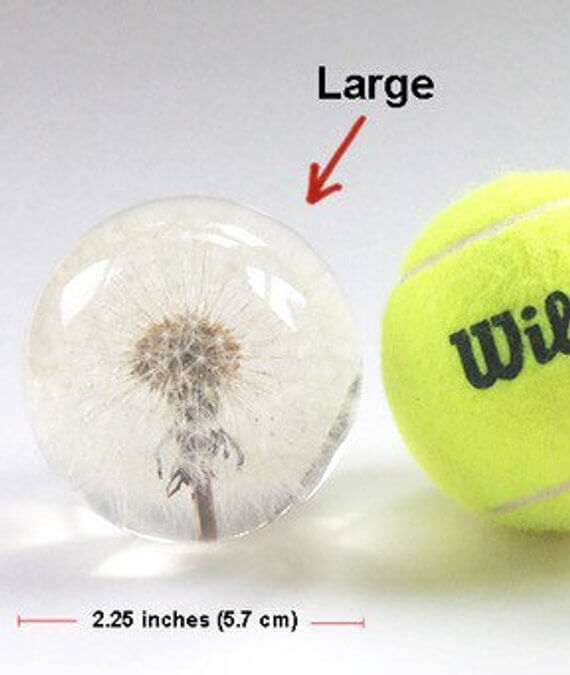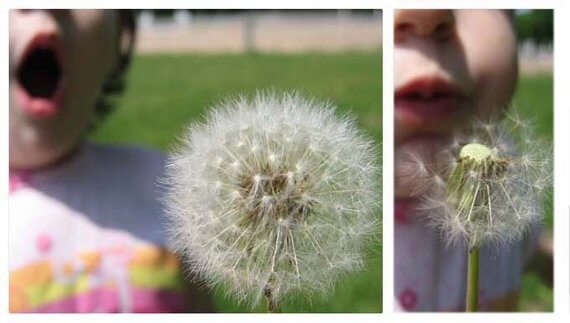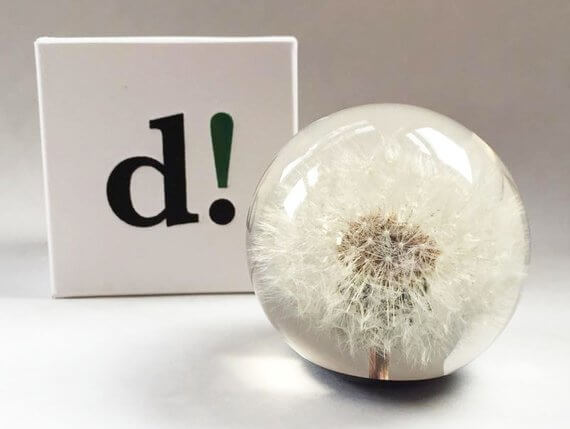 ---
Dandelions have been a sign of our wishes for health and happiness. Because of their parachute seeds, they can thrive anywhere, so we can find them anywhere.
The dandelion is captured in a crystalline paperweight, giving the possibility to see it from all sides.
Each dandelion has been collected manually, therefore, no two paperweights are the same, which makes them very special gifts.