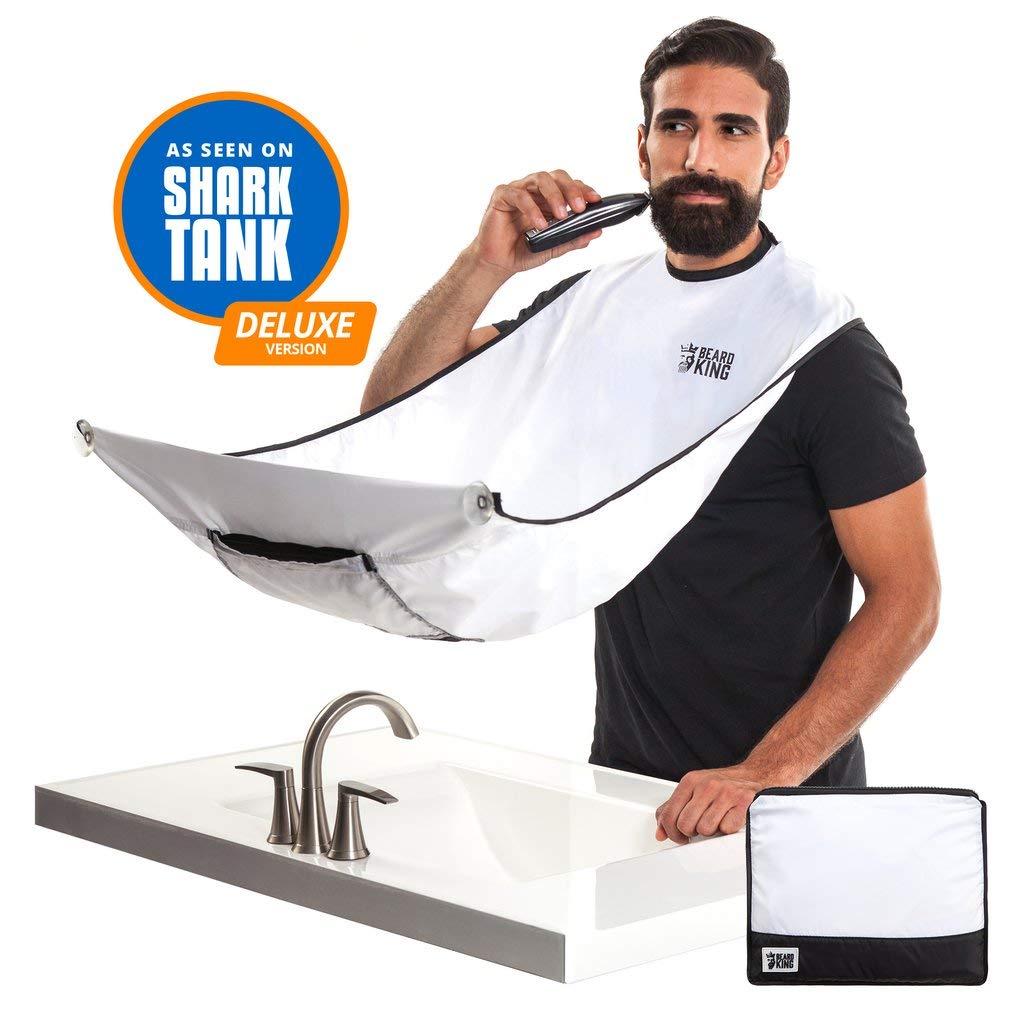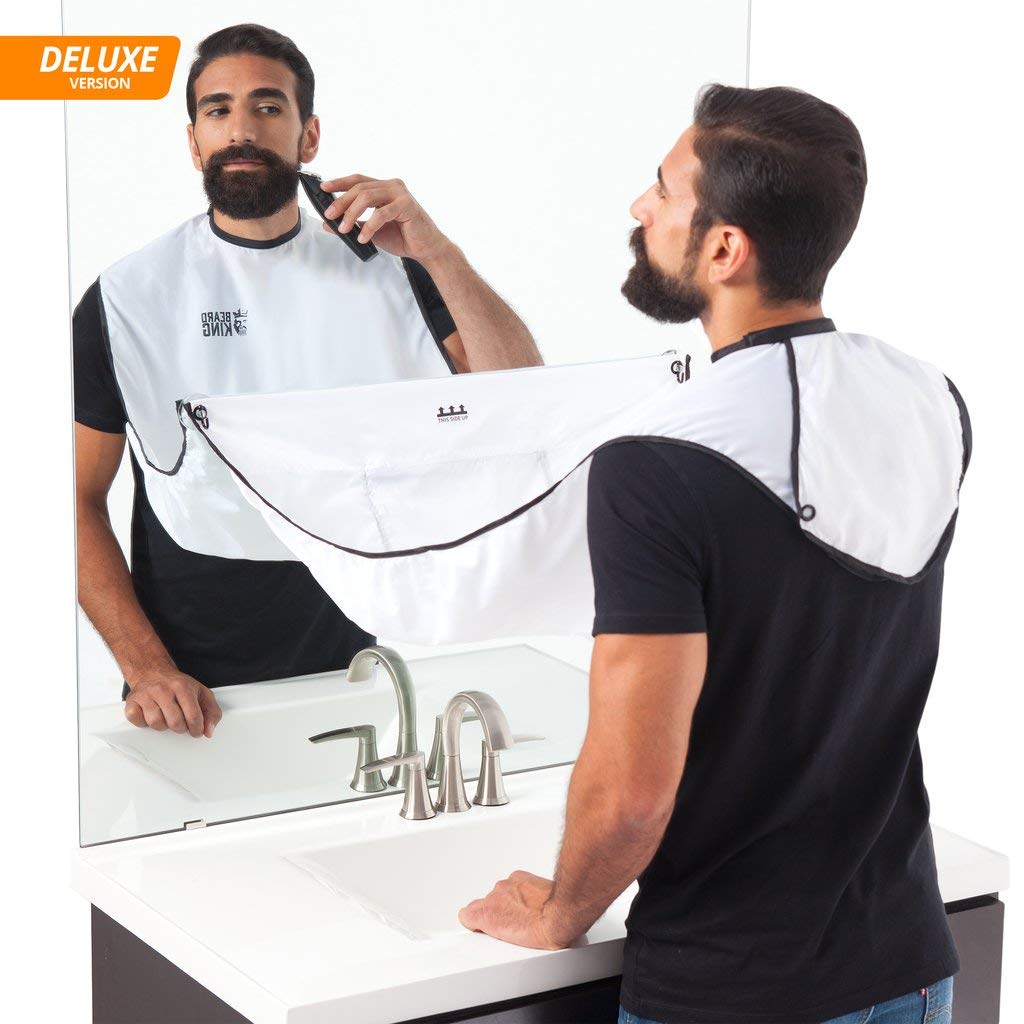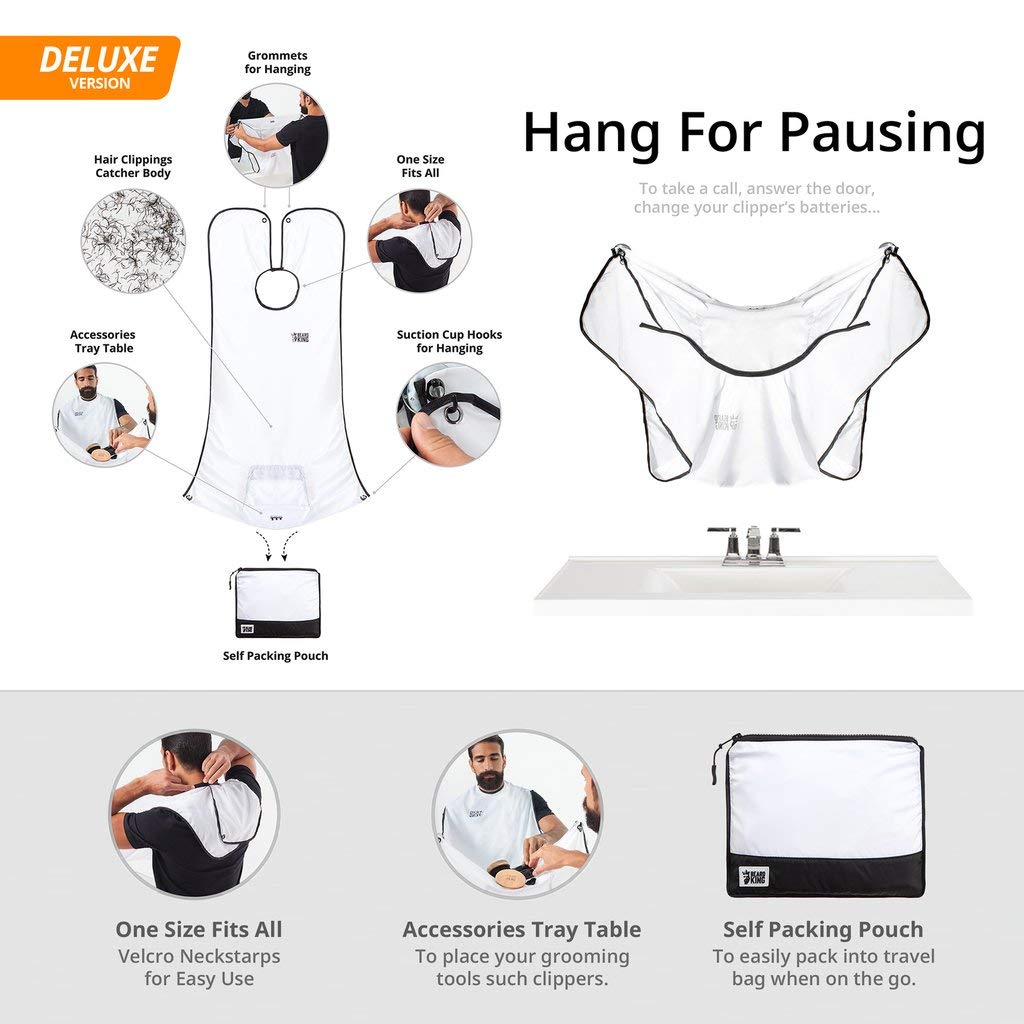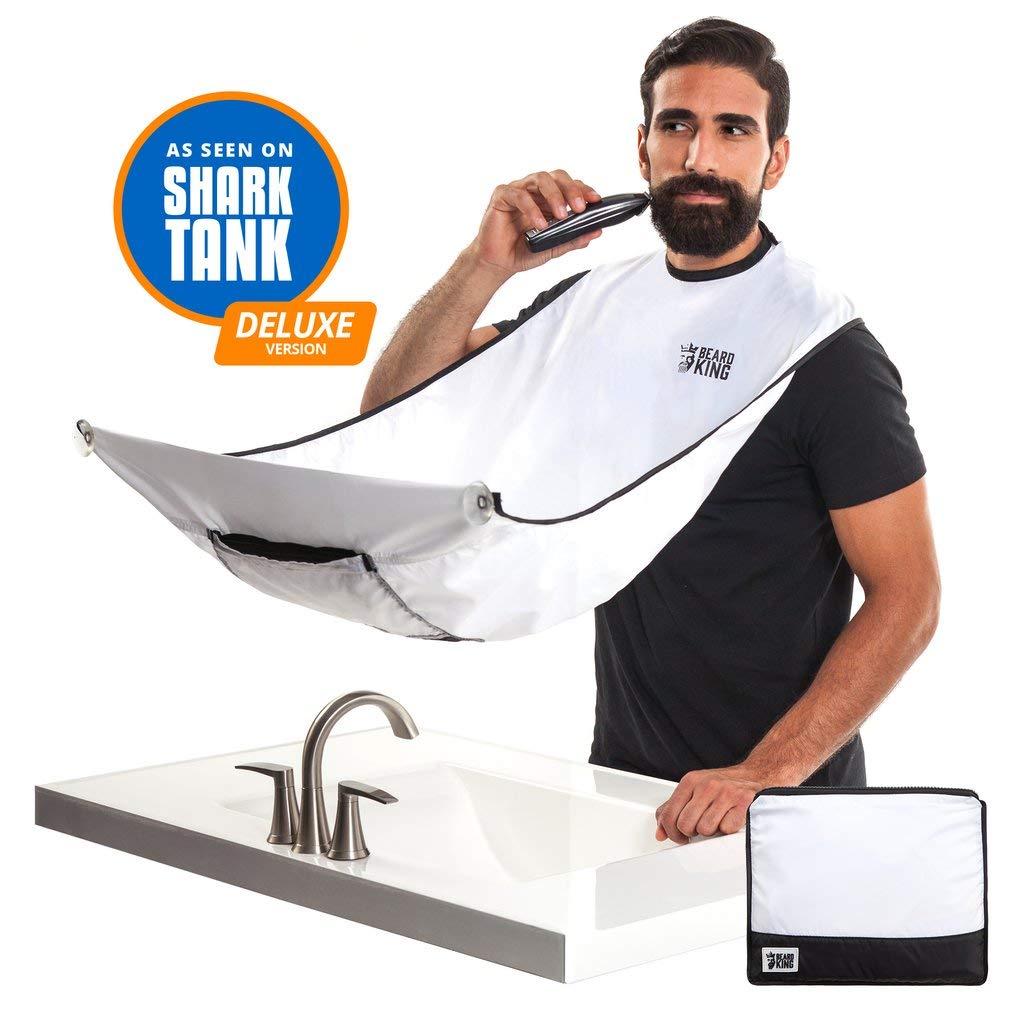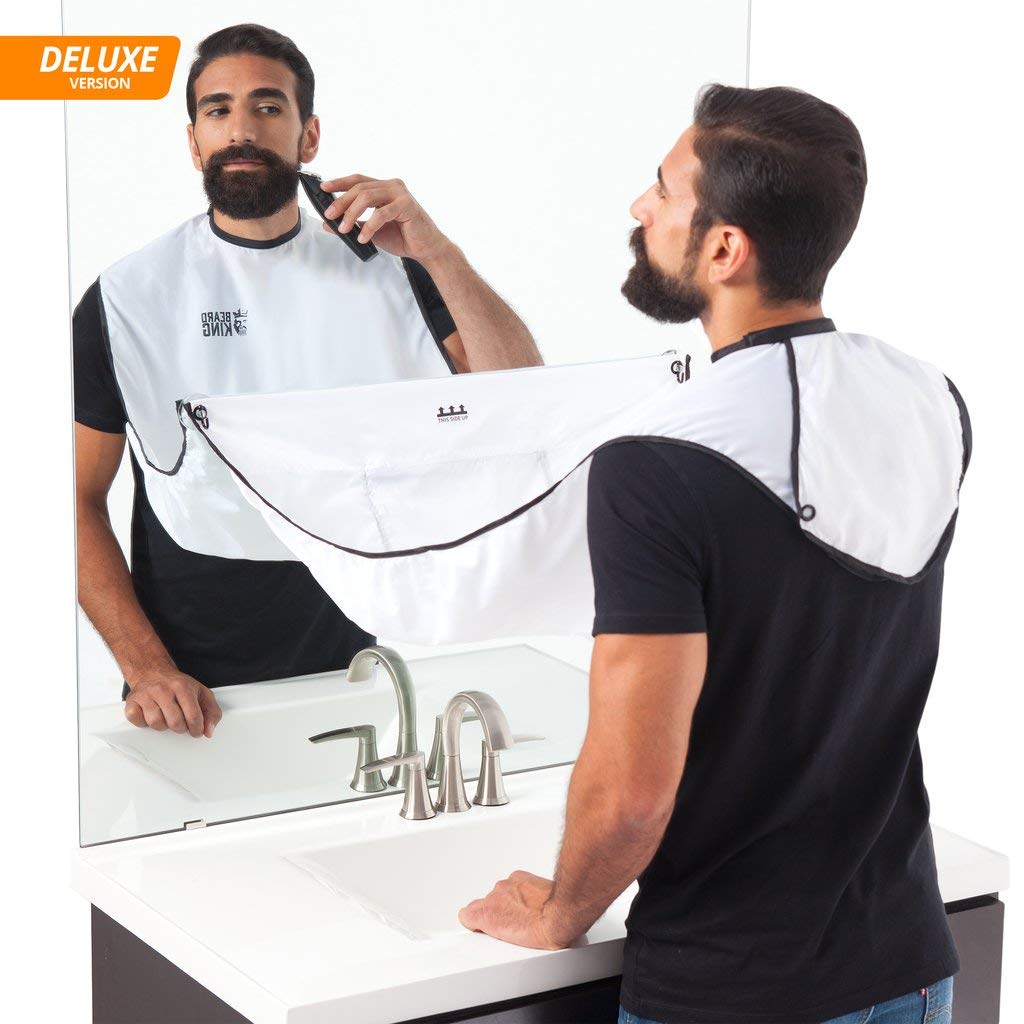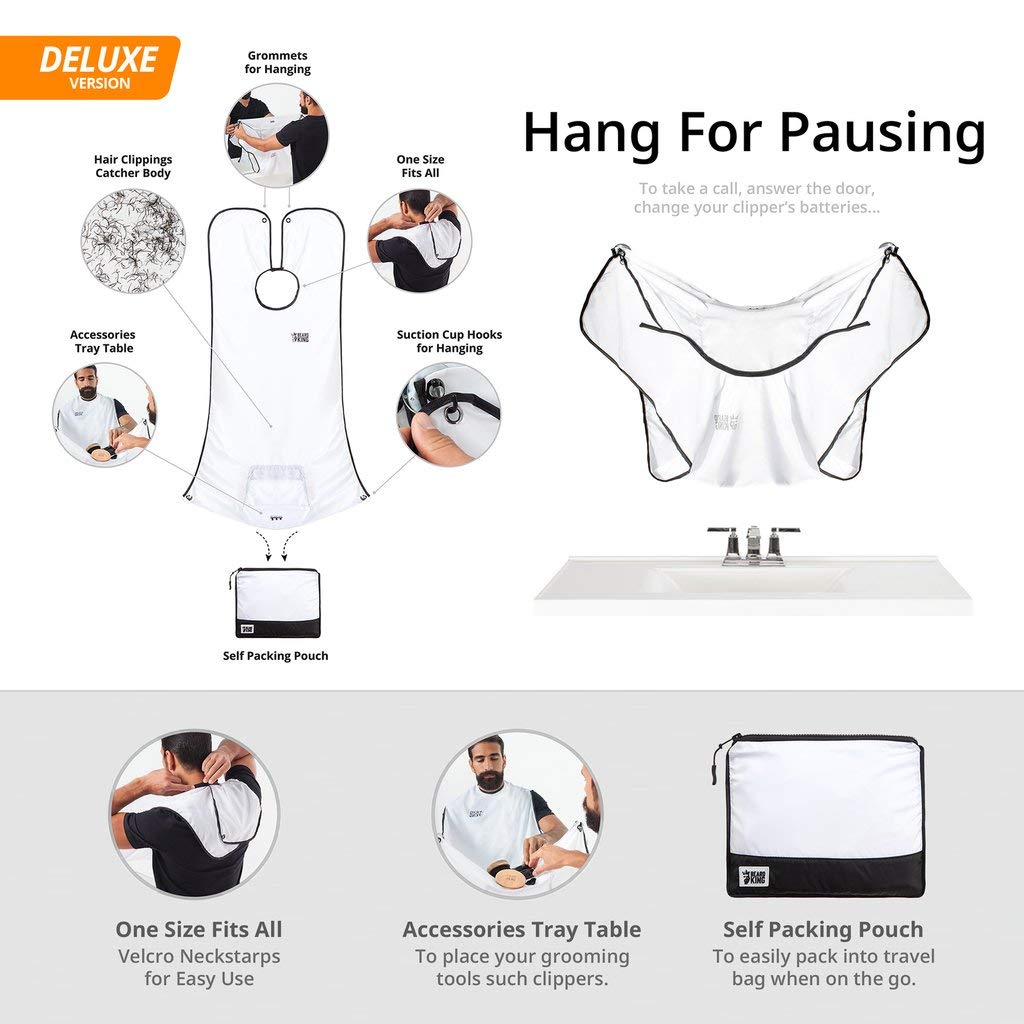 ---
An impeccable beard requires a certain amount of maintenance and care that is not always easy to carry out.
Not only because of the frequency with which the cut must be done, but also because of the cleaning after the cut, so some people decide to skip some touches, losing the orderly and controlled style that every beard must have.
Well, with this BEARD KING bearded bib, you won't have any excuses, since it's very easy to use and you won't have to clean your hair that might otherwise end up all over the bathroom.
Just put on the apron, choose your favorite hair clipper and in a moment you will have the style you want, without complications, without making a paste in the bathroom, fast, easy and simple.
So you can always wear your best beard style.
Key features:
Hair Clippings Catcher
Color: Black or white
Dimensions: 47 x 27 x 0.2 inches